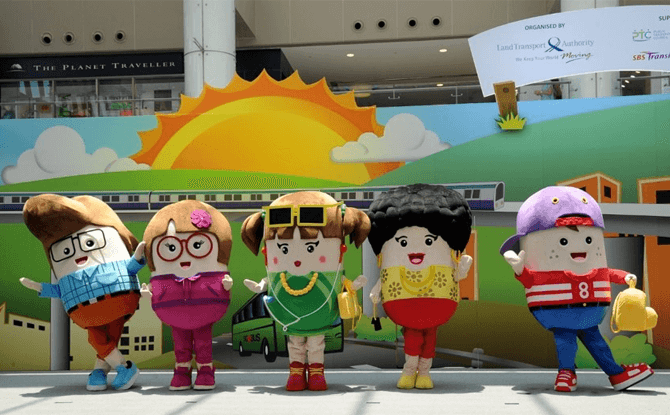 The Downtown Line 3 Open House takes place on Sunday, 15 October 2017 from 10 am to 6 pm. The Open House provides visitors a chance to preview the latest MRT line in Singapore before it starts operations on 21 October 2017.
There are a total of 16 new stations on the DTL3. Serving the east of Singapore, it starts from Fort Canning Station and ends at Expo Station. During the Downtown Line 3 Open House, visitors will be able to explore these new stations along the eastern corridor and enjoy various planned activities.
Here are some things to look forward to during the Downtown Line 3 Open House on Sunday, 15 October 2017.
Ride the Rails for Free
Spend some time exploring the 16 new DTL3 stations and riding the trains for free during the Open House. There will also be free games and activities, such as DIY badge-making activities and caricature artists, at the Downtown Line 3 stations too.
The Thoughtful Bunch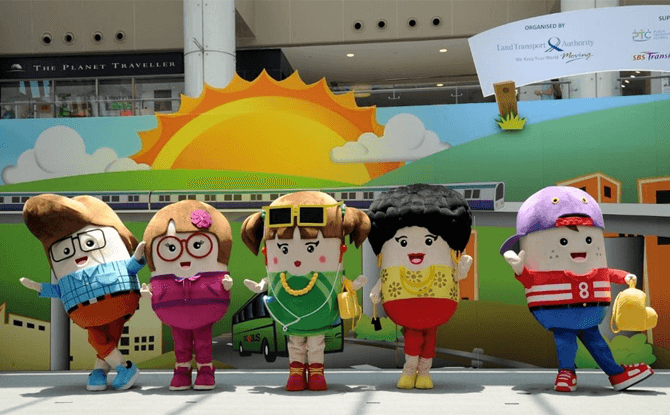 Stand-Up Stacey, Move-In Martin, Give-Way Glenda, Bag-Down Benny and Hush-Hush Hannah will be making special appearances at the Downtown Line 3 Open House. Look out for these ambassadors of graciousness while moving around the stations.
Chatty Celebs
As you ride along DTL3, you may well meet celebrities like Alaric Tay, Carla Dunareanu, Chua Enlai, Irene Ang, Kelly Latimer, Najib Ali, Tosh Zhang and Wang Weiliang too. They will be sharing fun facts about the Downtown Line with commuters they meet.
Transport-Inspired Souvenirs at Knackstop
Purchase mementos and keepsakes inspired by Singapore's buses and trains at Knackstop booths located at the Fort Canning and Tampines stations. Stop by to browse these transport-inspired souvenirs.
Win Prizes in the DTL3 Open House Instagram Contest
Take snap of your best experience at the DTL3 Open House, post it to Instagram with hashtag #DTL3OpenHouse and stand a chance to win prizes in a special one day content.
Get more information about the Downtown Line 3 Open House at the Land Transport Authority's Facebook page.
Downtown Line 3 Open House
Date: 15 October 2017 (Sinday)
Time: 10 am to 6 pm
Where: Downtown Line 3 Stations