Pass on the love for reading by donating English language children's books to the 2019 South Africa Mobile Library Project (SAMLP), organised by the Sony Group of Companies in Singapore.
The international donation drive by Sony is now into its 12th consecutive year. Singapore has been the largest contributor among participating countries, with over 114,000 books donated to-date.
Mobile Libraries initiative in South Africa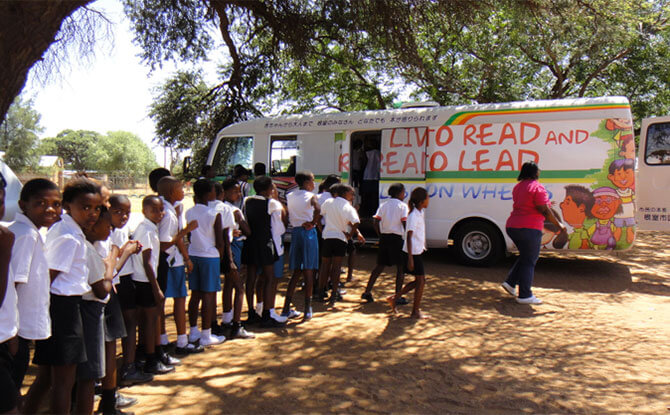 Donated books will be sent to South Africa for use in mobile libraries under the South Africa Primary Education Support Initiative (SAFESI) that reaches out to students and teachers in local schools. The initiative was started by Tad Hasunuma, former Managing Director of Sony South Africa.
The mobile libraries are operated by provincial departments of education which use them to loan books to children and teachers at local schools that do not possess these materials. Librarians onboard the mobile libraries also advise teachers at the schools how to select the appropriate books and use them in their lessons.
Currently, there are more than 60 mobile libraries in operation across South Africa's nine provinces. These mobile libraries serve approximately 800 schools.
Where to Donate Children's Books to Sony's South Africa Mobile Library Project
This year's book collection will be held from Saturday, 26 October to Sunday, 10 November 2019 at the Sony Store at NEX, level 3, between 11 am and 9 pm daily.
The public is invited to make their donations of good condition books suitable for children and youth 15 years and below. It is requested that encyclopaedias, reference books, assessment books, text books or magazines not be donated.
For more information on Sony's support for this project, visit the website www.sony.net/library.