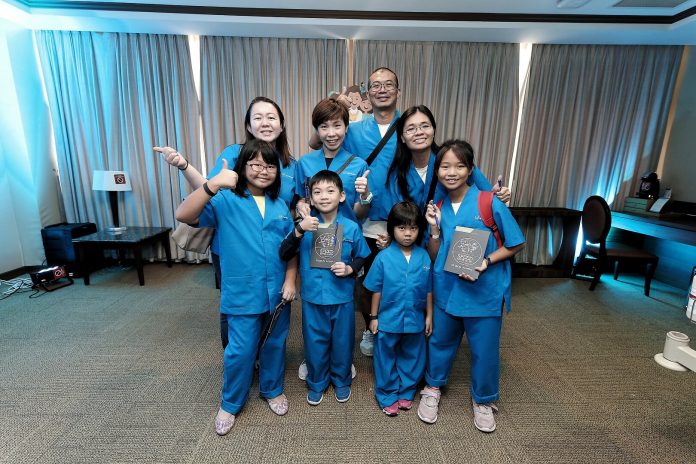 Mount Elizabeth Hospitals' Doctor For A Day – Speed Saves Lives programme is back this June! This edition is refreshed and designed to bring even more meaningful fun to families with children from 6 to 12 years old!
While retaining its escape room format, aspiring young doctors and their parents race against time to solve medical "emergencies" to save a patient's life. This time round, more medical elements have been added for a more challenging experience.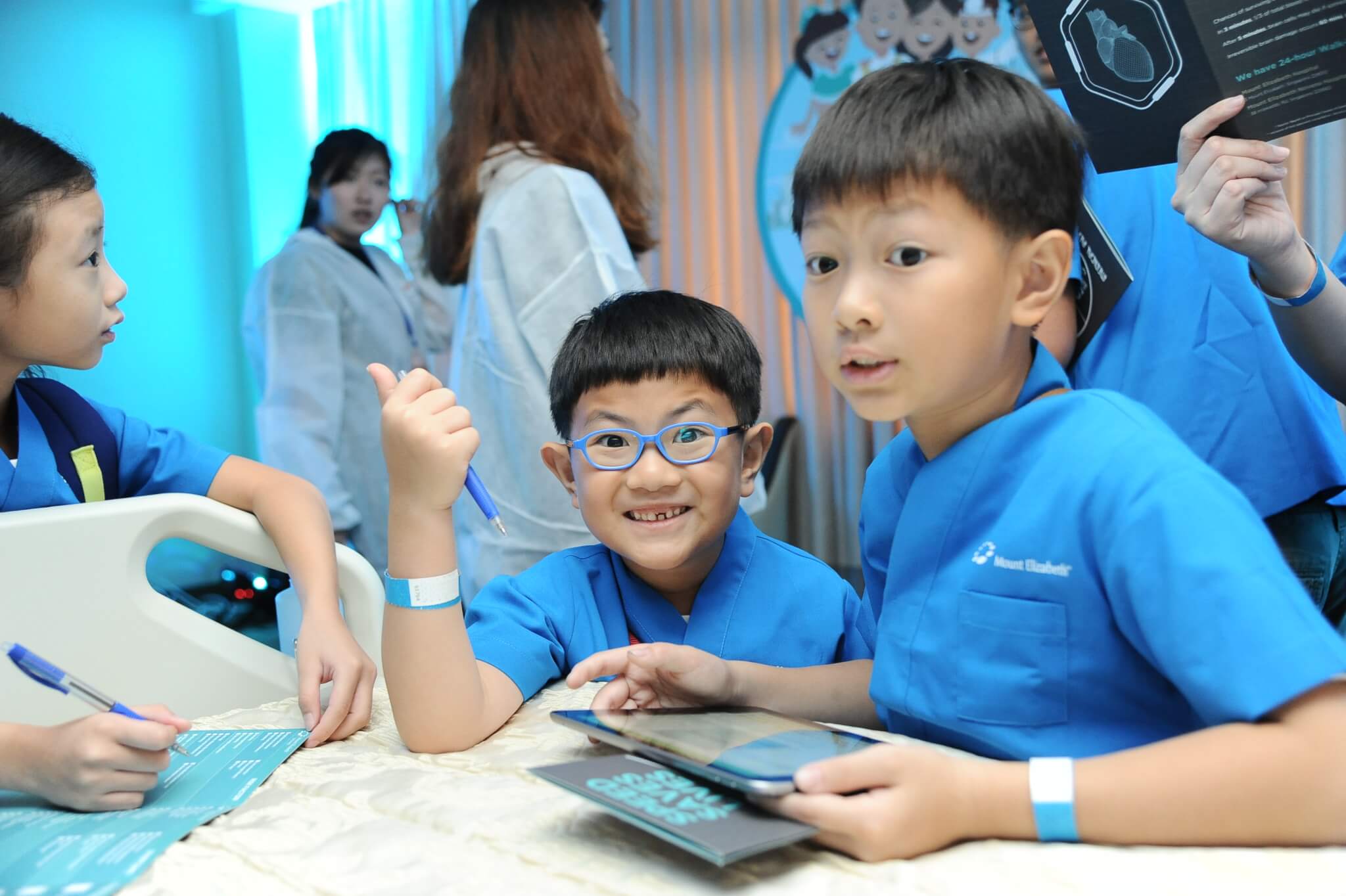 To inspire children to pursue their dreams of becoming medical professionals regardless of financial background, all proceeds from Doctor For A Day's June ticket sales will be donated to Children's Wishing Well, a charity that supports low-income families in Singapore.
Experiencing How Speed Saves Lives
Doctor For A Day – Speed Saves Lives injects fun into a serious topic through an immersive experience for children and adults alike.
---
-- Story continues below --
Donning hospital scrubs, participants are transformed into doctors and immediately put to the test in "emergency" situations. With the clock ticking, they have to solve clues and complete challenges in time to save the life of their "patient".
This mirrors real-life emergency situations where hospitals need to act quickly, from diagnosis to treatment, in order to save the lives of patients.
Not only is the experience an exciting way to learn important medical knowledge, it also allows families to bond as they work together to complete their mission. Happening in Mount Elizabeth Hospital and Mount Elizabeth Novena Hospital, families get to experience "working" in a real hospital environment and the importance of expediently seeking medical attention when faced with an emergency.
Doctor For A Day – Speeds Saves Lives in June 2018 Tickets Up for Grabs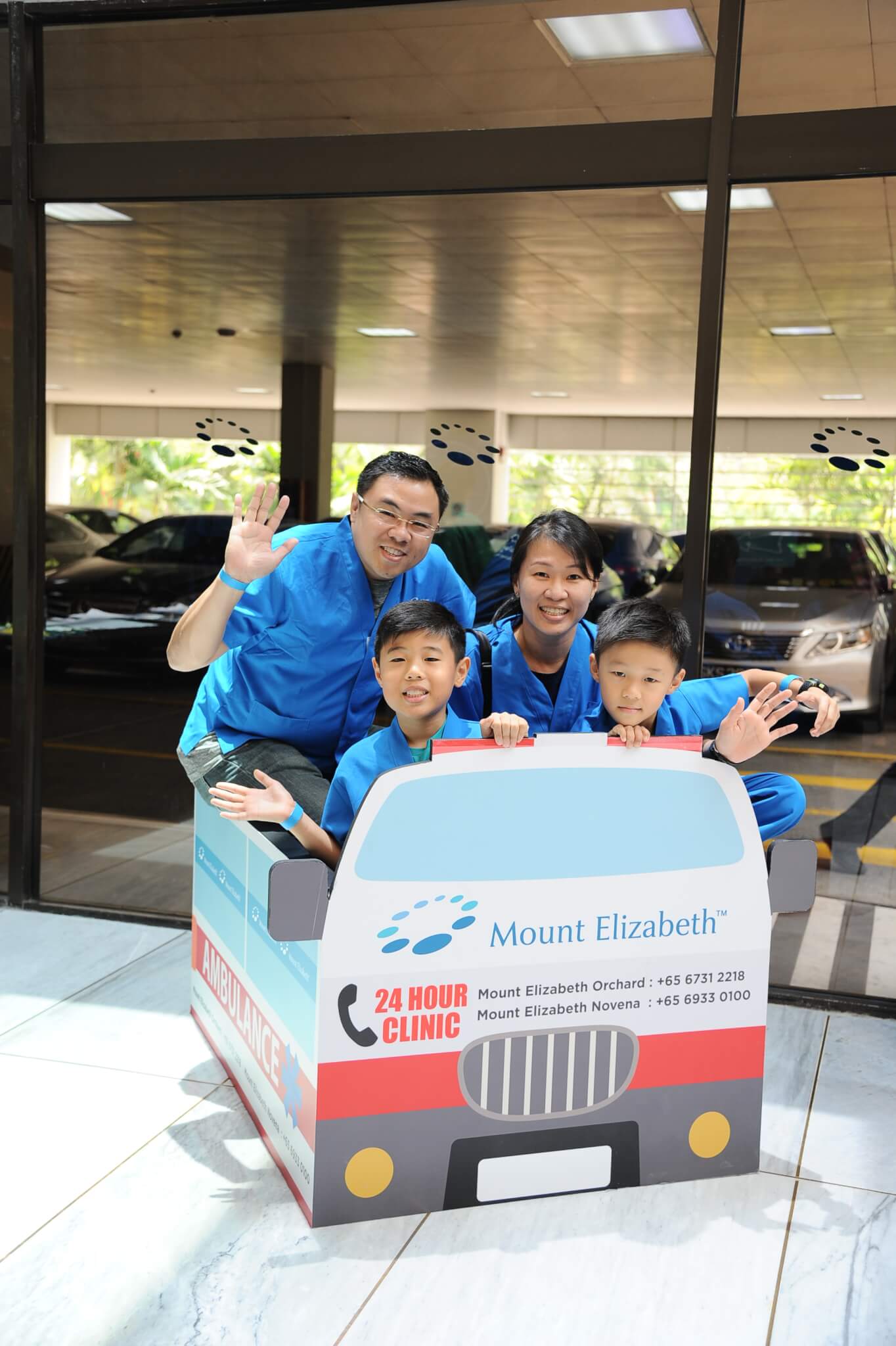 Want a chance to experience Doctor For A Day – Speed Saves Lives in June 2018? Little Day Out has two team tickets for the event on 15 June 2018 to give away!
Each ticket admits a team of four persons and requires at least one adult to be in the team. You can now take part in our contest below to stand a chance to win the tickets to Doctor For A Day!
Win Tickets to Doctor For A Day – Speed Saves Lives (June 2018)
Answer a simple question below to stand a chance to win a ticket for four persons (including at least one adult) to Mount Elizabeth Hospitals' Doctor For A Day – Speed Saves Lives on Friday, 15 June 2018.
To double your chances of winning, like and share this Facebook post.
All entries must be submitted by Monday, 11 June 2018.
---
Congratulations to our winners – Audrey Wong and Bryson Ong!
---
This feature is brought to you by Mount Elizabeth Hospitals.