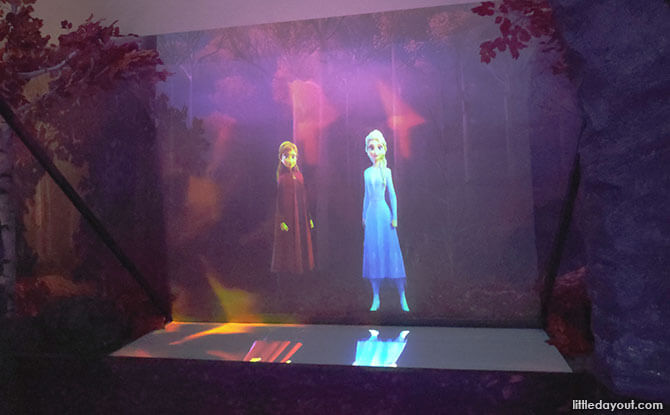 We all know and love Disney. We have fond memories of its films while growing up and our children continue to enjoy the cartoons which have evolved in the nine decades since Walt Disney's days. Now, Disney: Magic of Animation is debuting in Southeast Asia for the first time ever, with its first stop in Singapore's ArtScience Museum. It features over 500 art pieces – from original drawings, paintings, sketches, storyboards to concept art – all curated by the Walt Disney Animation Research Library.
These art pieces are usually not accessible to the public, hence prepare to feast your eyes. A huge bonus for Singapore – Frozen 2's original artworks are premiering at Disney: Magic of Animation! Do not let that go!
Five Galleries and More – not All about Princesses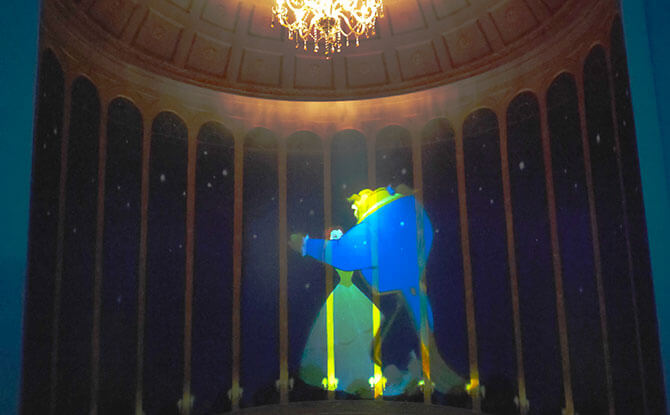 Can you imagine Snow White with red hair? Did you know a real deer was brought into the animation studios so artists could animate Bambi perfectly?
Disney: Magic of Animation at ArtScience Museum will whisk you behind the scenes with five galleries, each showing how a Disney animation movie is painstakingly created.
---
-- Story continues below --
Apart from the five chapters on animation-making, families can participate in interactive activity areas such as making faces using "real filters" in the Magic Mirrors and making sound effects for a Mulan snippet. In addition, there are many corners around the exhibition for Instagrammable shots.
The Animator's Desk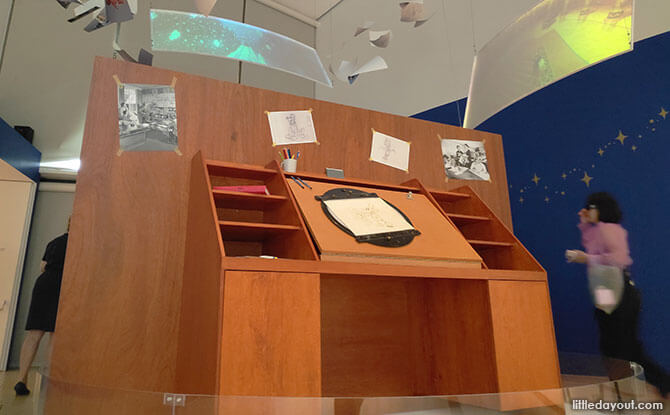 As you enter the exhibition, the animator's desk is the centerpiece of the space. A humble desk is the birthplace of stories where hours are poured into perfecting each frame of the movie. Near it is a display of pictures of the first animation team at Walt Disney Animation Studios and next to it a present team of animators. Each film has close to 400 animators, each with a specific role – landscape, facial expressions, visual effects, sound, story and so on.
Sketches, storyboards, film cuts of 23 Disney films are exhibited at ArtScience Museum's Disney: Magic of Animation. We recommend taking your time to look at each masterpiece, knowing that each is testament to how much detail and passion is put into every animation film.
Mickey and the Evolution of Disney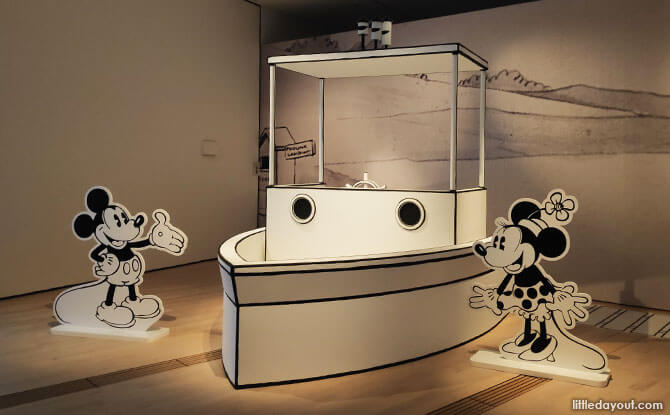 The beginnings of Mickey and Minnie (they were never apart) would probably never been seen by the children. The black and white illustrations of Mickey, Minnie, Donald, Pluto would be strangely familiar to the children while bringing back great memories for the grandparents. The original drawings for "Steamboat Willie" and other films from the 1930s were on display. To add to the fun, a "photobooth" version would be a fun spot for family photos.
"Animation can explain whatever the mind of man can conceive." These words of Walt Disney ring true to this day with the animation processes becoming digitized and a lot more complex.
After the "black and white" era of pencil and ink, the animation scene progressed to Technicolour with Snow White and the Seven dwarfs as the first feature-length animated film with full-colour images. Other films include Pinocchio, Fantasia, Dumbo and Bambi.
Interestingly, to draw the expressive dwarfs, animators used mirrors to create the yawns, pouts, sniffling, sneezing and singing. That explains the mirror on the animator's desk.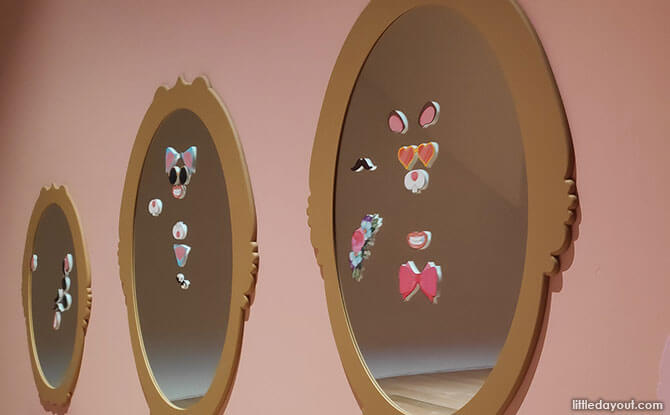 You can have your own fun in the Magic Mirrors with little magnets that serve as Snapchat filters. Don't forget to keep a lookout for red-headed Snow White!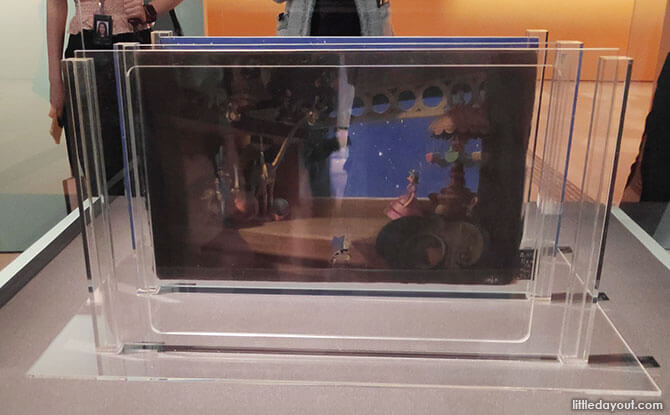 To create depth in films, the multi-plane camera was developed by Disney Studios. Different images and backgrounds painted on glass planes were placed at different distances and photographed with a camera. The moving glass planes give an illusion that the viewer was moving through the pane. Such effects are now easily replicated with computer graphics.
Undoubtedly, the earliest 3D effects came from the ingenious use of layered art.
The Realistic Art of Disney Animation Films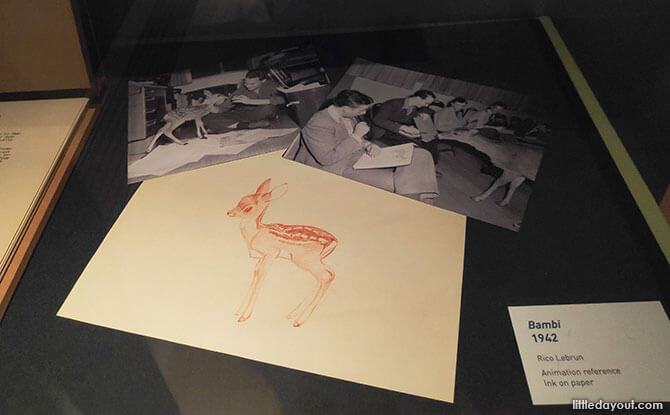 Animators often went through great lengths to ensure animation was as realistic as possible. Recreating nature for instance, meant observing live animals up close. For Bambi, animators brought in deer – an adult and a fawn into the studios to observe them. It was not uncommon for wildlife to enter Disney Studios. What a privilege!
A light is also shone on Tyrus Wong for his work on Bambi – he is credited for his watercolour sketches (which he did after work hours) that became inspiration for the film. For years, Tyrus's role as a lead artist was buried perhaps due to the racism against Asian-Americans at that time. At the exhibition, look out for Tyrus's dreamy watercolour sketches on display, which are inspired by Song Dynasty Art.
The Digital Revolution & Advancement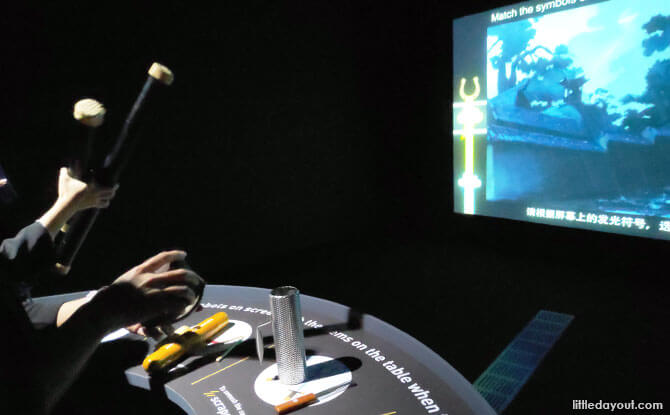 Animation has been transformed with the advent of the digital era. Disney's films in the digital era explored new musical possibilities with movies such as The Little Mermaid, Beauty and the Beast, Lion King, Pocahontas, Mulan and Tarzan.
Not only do these films showcase beautiful images in various landscapes, they have moving soundtracks which most of us still sing along to.
At the Foley Studio, get a chance to create your own sound effects to the scenes from Mulan on the screen. Another interactive activity is Jungle Book – contribute your artwork to the jungle wall with floral cutouts provided.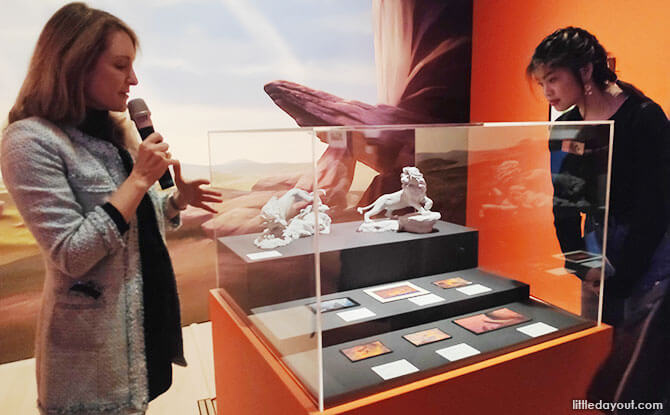 For fans of Lion King, the maquette – 3D model of Simba and Mufasa are displayed along with colour keys – illustrating the rich colour palette in the battle scene.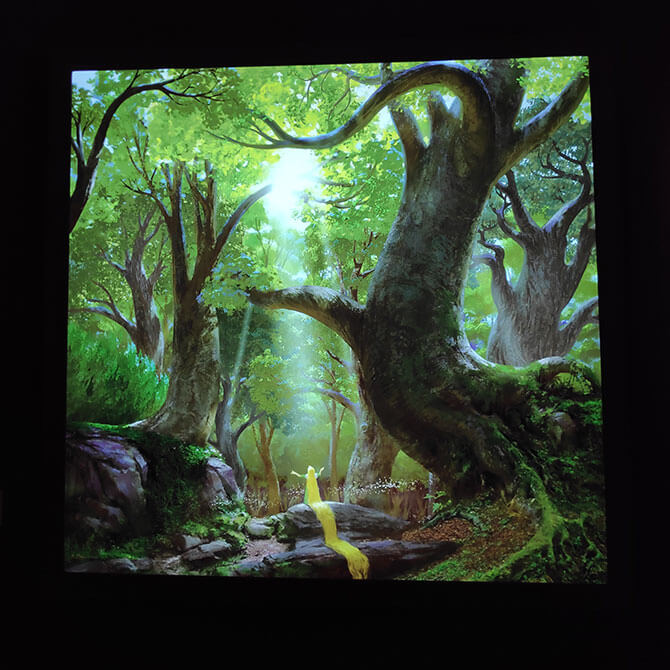 Unlike other displays, many of the single frames from movies such as Tangled and Zootopia were mounted on lightboxes which showcased how animators viewed the frames during production.
Visitors to Disney: Magic of Animation can also look forward to seeing the many storyboards and colour scripts, accompanied by the same scene in the film to see how the consistency of the final storyboards and colour scripts came together.
Social Diversity and the Powerful Messages of Disney Films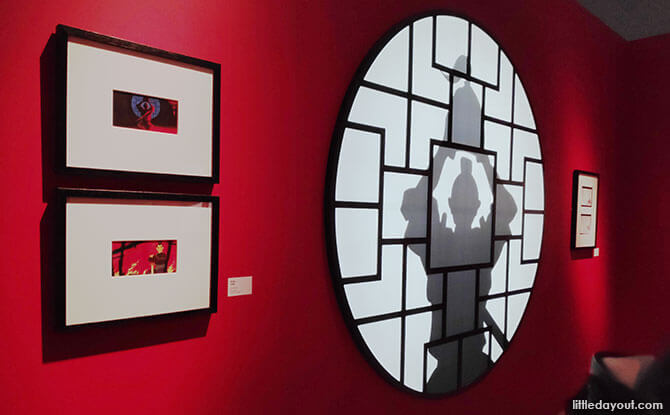 Disney films are so memorable because they evoke so much emotion in audiences and have usually a heartwarming ending of reuniting with loved ones or celebrating triumphs. The magic of Disney continues to enthrall generations even though each film is so unique with different themes, different characters and storylines.
Likewise, behind the scenes, it is unity and the power of collaboration that brings each animation film into fruition. A screening about Disney animators concludes the exhibition, serving as a fitting tribute, telling their stories and how their work brought many well-loved characters to audiences worldwide.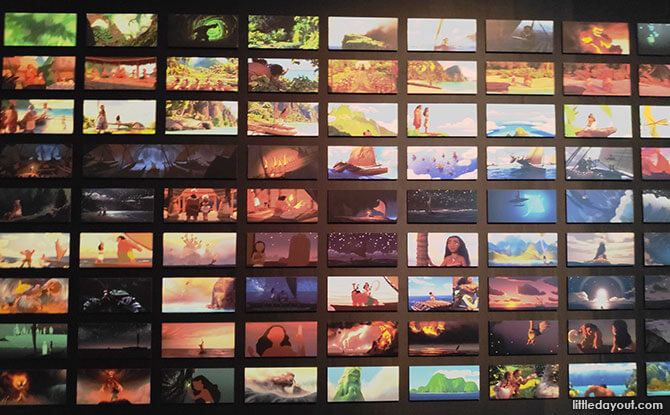 We think Disney: Magic of Animation would make a superb outing for the whole family including Grandpa and Grandma. So bring them along and join one of the guided tours happening during the weekends of the year-end school holidays.
Disney: Magic of Animation
Where: ArtScience Museum
When: 26 October 2019 to 29 March 2020