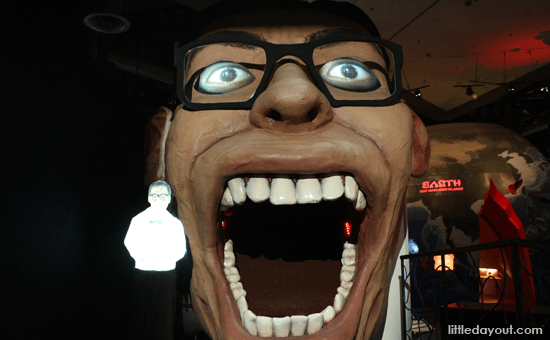 Take a journey into the human body at the Science Centre Singapore's latest exhibition. The Human Body Experienceprovides visitors with a larger-than-life perspective of the human body.
Entering through the mouth of a giant face, visitors are taken through twists and turns through the human body.
A joint collaboration between Science Centre Singapore and Newman Entertainment International Pte Ltd, this exhibition has been specially created to encourage family bonding and inspire children to develop an interest in science.
Marc Newman, Creative Director, Newman Entertainment International, said, "The exhibition is unique as it has been conceptualised like a theme park, where you have to climb in through the mouth to enter, slide down the throat, crawl through the veins and arteries, and squelch as you bounce inside the stomach. It is like someone swallowed a fun park and you are in it and amazed at what you see."
Human Body Experience is located at Hall B of the Science Centre Singapore. It is a gated attraction and tickets are priced at $20 for adults and $15 for children, including admission to the Science Centre Singapore. The exhibition opens on 31 May 2014.