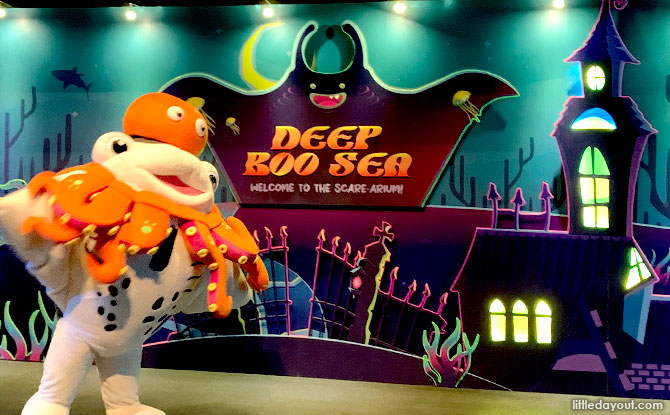 S.E.A. Aquarium at Resorts World Sentosa is all decked up in "fancy dress" for Deep Boo Sea 2022, its marine-themed, family-friendly Halloween event.
---
Visit Spooky Neighbourhoods at Deep Boo Sea 2022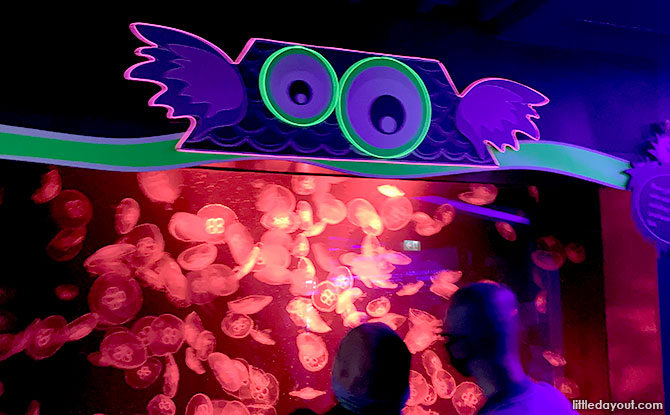 Pay a visit to different "neighbourhoods" at the tanks and exhibits as part of Deep Boo Sea. Meet the "Ghosts of the Sea" at the Sea Jellies gallery or the interesting resides of the Quirky Critters Zone like the elephant fish, which is also known as a ghost shark. The colourful coral tanks have also been decorated for the occasion.
Activities at Deep Boo Sea 2022, S.E.A. Aquarium
---
-- Story continues below --
Visitors to Deep Boo Sea 2022 can go on a Trick-or-Treat Trail around S.E.A. Aquarium. With Count Mobula, an animated manta ray, as guide, there are various stations that kids can stop at along the way to learn about the aquarium's marine life.
There's also a complimentary Scare-arium activity sheet that kids can complete. Remember to bring along a pen or pencil if you think your child would like to do that.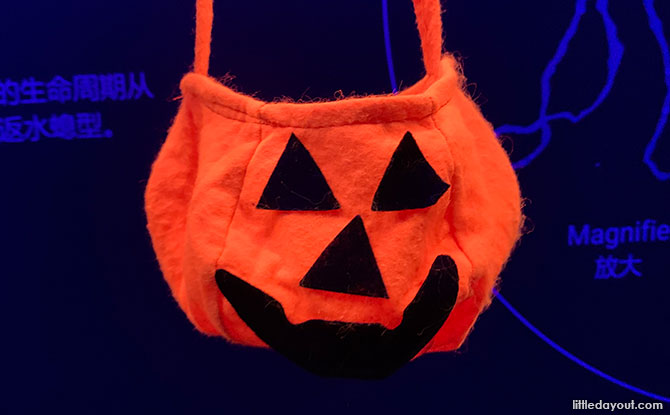 Those who purchase the Deep Boo Sea package for children between the ages of 4 to 12, will receive a complimentary pumpkin felt bucket. Look out for sweets ambassadors handing out candy in the aquarium to fill it up.
There are also divers in skeleton costumes making an appearance at the Open Ocean Habitat on selected days.
S.E.A. Aquarium's manta rays will also be present in their Halloween costumes for meet and greet sessions on weekends, during the September school holidays and Deepavali.
The Deep Boo Sea package costs $51 per adult and $41 per child. It includes an adult/child one-day admission ticket, a $8 meal voucher and a $8 retail voucher for use in S.E.A. Aquarium
Get more details about Deep Boo Sea 2022 here.
Love aquariums? Check out this other aquarium review.