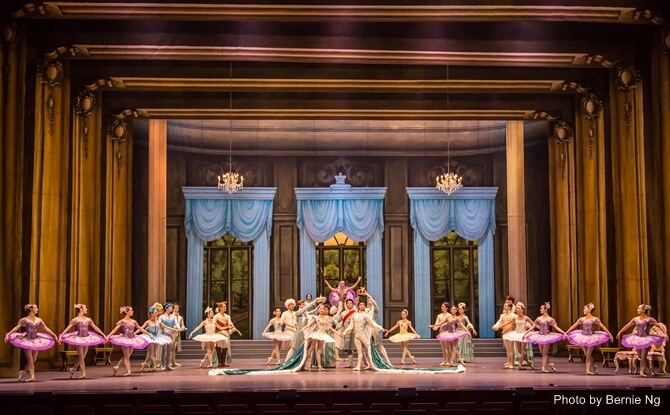 Ever wondered how you can help your child get a better appreciation of dance? Child-friendly ballet performances, for example Singapore Dance Theatre (SDT)'s 'Dance Appreciation Series: Introduction to Sleeping Beauty', are perfect opportunities for parents to spend quality one-on-one time with their children and inculcate their passion for dance.
Traditionally, ballets such as Sleeping Beauty are very long affairs. This might leave you wondering how your little one can muster enough attention span to sit through an entire full-length 'three acts with a prologue' ballet.
Thankfully, kid-friendly performances such as the Esplanade's Dance Appreciation Series condenses ballets into bite-sized introductions that provide an enthralling introduction to the world of dance and ballet. Perfect for casual, child-friendly viewing.
Dance Appreciation: Series of Tips and Ideas
We've put together five tips and suggestions on how you can get the most from your ballet-viewing experience with your child at child-friendly ballet performances.
---
-- Story continues below --
1. Storytelling
Prior to the performance, recap the narrative of the ballet with your child by reading them the story. Whether it is the childhood fairytale of 'Sleeping Beauty' or the 'Story of the Nutcracker', explore the enchanting and magical world which will presented in ballet to them at the performance. This will allow them to follow along the performance better.
2. Preempt Your Child
If your little one has never been to a live ballet performance before, it would be useful to preempt them about what is to come. Describe to your child what he or she can expect to see, hear and even feel in the theatre. Explain to your child the proceedings of a typical performance – ticket checks, seating, intervals (if there are any) and curtain calls. This will heighten their anticipation of what is to come and also make them feel more at ease.
3. Anticipate Fears
Younger audiences may possess an aversion to sudden loud music or suddenly discover they are afraid of the dark while in the theatre. Even "evil characters" in the story can intimidate a young child. Anticipate your child's fears and address them beforehand stepping into the dance theatre.
4. Theatre Etiquette
While child-friendly performances such as the Dance Appreciation Series are usually more relaxed and less strict when it comes to etiquette, it can nonetheless be an excellent time to introduce children to some ground rules about how to behave in a theatre. Self-control and patience are useful skills which young ones can pick up while on an outing to a dance performance.
5. Dress Up for Meet-and-greet
Performances geared towards young children will often have a meet-and-greet with the cast after the show is over. Don't forget to dress your child in their favourite costume or Sunday best for a lovely commemorative photo and wonderful memories of the time at the theatre.
There you go! We hope that these tips and suggestions help you prepare your child for his or her next outing to a dance performance. As they get exposed to the art form, we also hope that they gain a deeper appreciation of the wonderful world of dance.