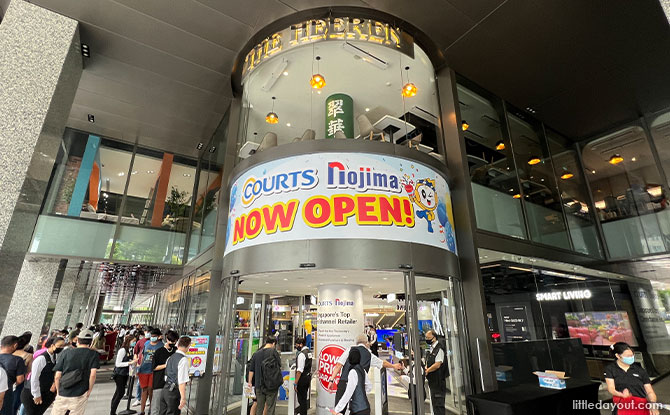 From 6 November, COURTS Nojima will be opening the first three floors of what is going to be COURT's largest retail space in Singapore. The new outlet spans 189,000 square feet across six floors in The Heeren's retail podium. The remaining floors, B1, Level 4, and Level 5 are scheduled to open in 1Q 2022.
At the new COURTS Nojima outlet, shoppers can look forward to an experiential retail space, offering a wide range of electrical, IT, furniture, and bedding products. Here are 10 things to look out for during your visit to the COURT's Orchard outlet.
---
Ten Things To See At COURTS Nojima
Largest range of TVs in Town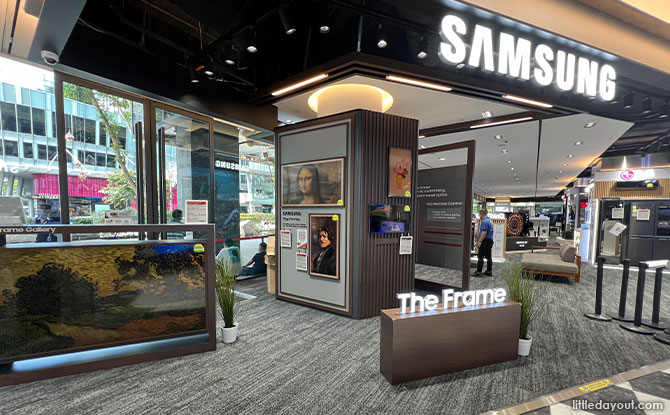 Upon entering the store, customers can shop from the largest TV range in town with over 150 brands on display. The various televisions are laid out with multiple display sets and setups making it easy to visualize the television in a living space.
Experiential sound rooms
If you're looking for a new or an upgrade to your sound system, COURTS Nojima has four premium sound rooms housing mid-to-premium audio brands where customers can browse and experience various products available. Customers can also find JBL's first-party box concept with a party box speaker that comes with light effects.
---
Dedicated esports gaming corner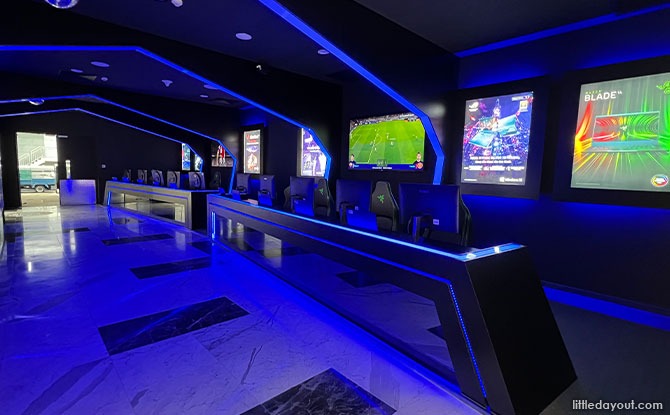 One unique feature at the COURTS Nojima store is the e-sports gaming room that is capable of hosting e-sports tournaments. Although this space is mostly reserved for events, customers can also test out various gaming products as chairs and monitors in this space such.
---
Bitty ultimate shopping voyage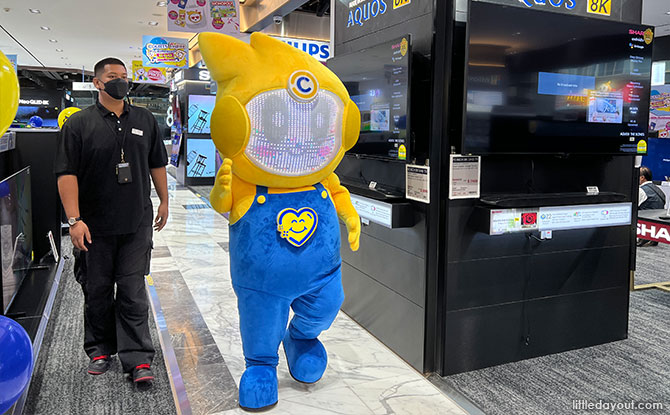 For the first time in COURTS stores, customers can look forward to a fully-immersive Augmented Reality experience in-store themed "Bitty's Ultimate Shopping Voyage" led by Bitty, COURTS Nojima's virtual store mascot. Customers can make use of the various QR code stickers at key areas to assist with wayfinding and identifying the best deals store-wide.
---
Robotic vacuum experiential area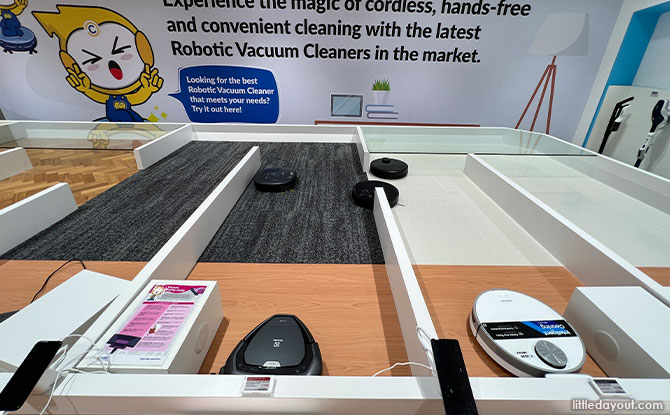 One of our favourite sections of the COURTS Nojima store is the dedicated robotic vacuum maze. Here, customers can see the different robotic vacuums available in action within the maze consisting of various tiles with different textures.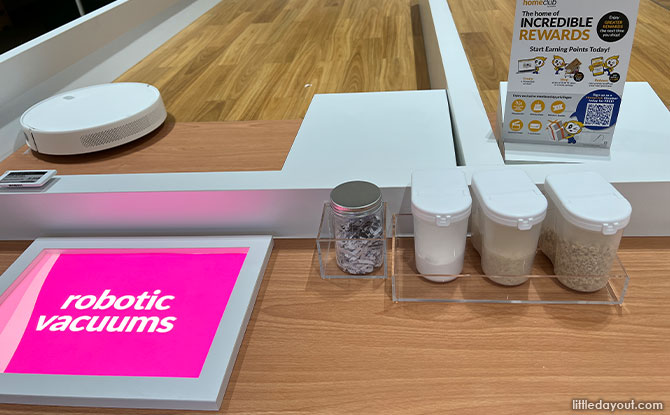 There are even different containers of materials so that customers can observe the effectiveness of the various robots cleaning up the common spills on the various textures.
---
Premium oven range available
Italian home appliance manufacturer Bertazzoni's premium Heritage Series ovens will be landing at this Orchard COURTS outlet for the first time. Inspired by the original wood-burning stoves, the Heritage Series range ovens have a sleek design to spruce up any kitchen. Other than this premium brand, there is a wide range of products available too.
---
Cooling products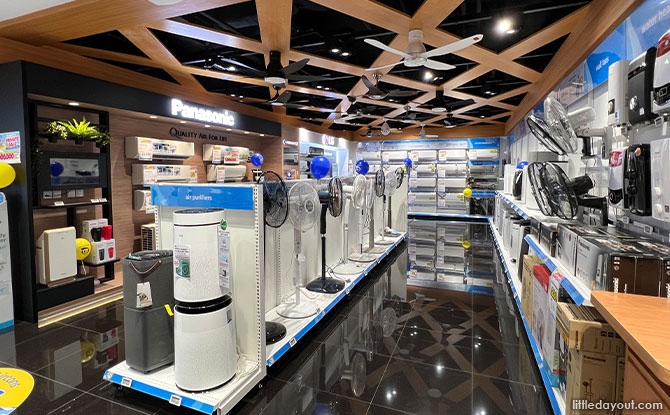 Being in a country like Singapore means that keeping cool is an important part of being comfortable in the living space. Other than the many products such as fans and air conditioners available, there are also various tips and tricks that customers can pick up at this section of COURTS.
---
Small home kitchen appliances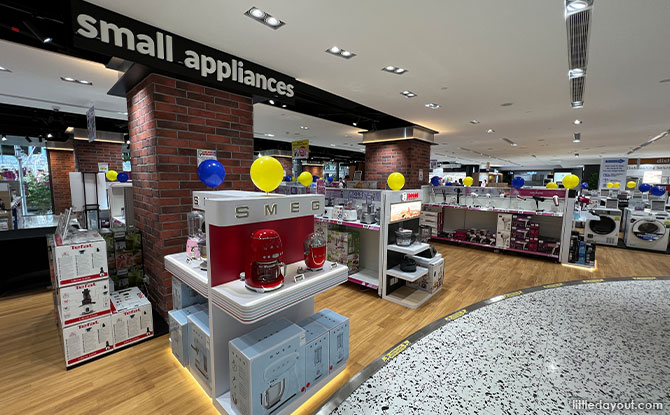 Indulge in the largest available range of small home and kitchen appliances to meet all needs. From coffee makers to kettles and even irons, customers will be spoilt for choice with the many items available in this section.
---
Itoki available at COURTS
New to Singapore, ITOKI is a 130-year-old Japanese workplace furnishing brand. Some popular products to look out for include their nort chair, A work chair for trendy and comfortable work spaces. Customers can choose from the various selectable seatbacks and the Upholstery that comes in various materials and colours.
---
Huge range of mattress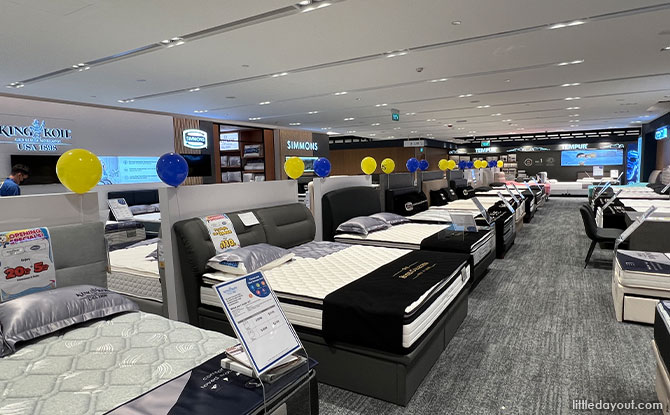 Shop the largest premium bedding range including the Serta, Sealy, and Simmons brands. Other than the mattresses, there are also various bedsheets and bedroom furniture that can be found.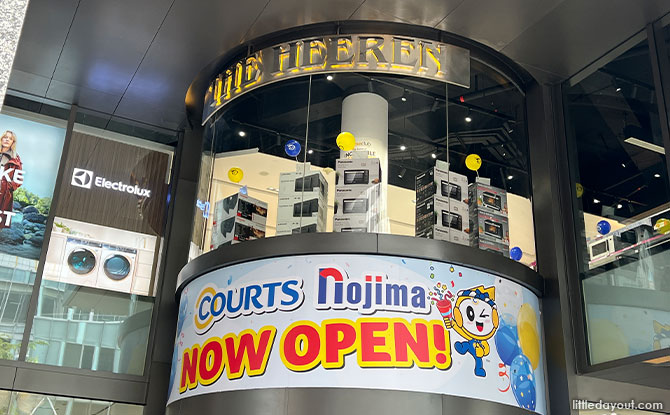 Courts Nojima is located at 260 Orchard Road, Singapore 238855
Read more about the store here and read more about the special opening events and promotions at the website here.