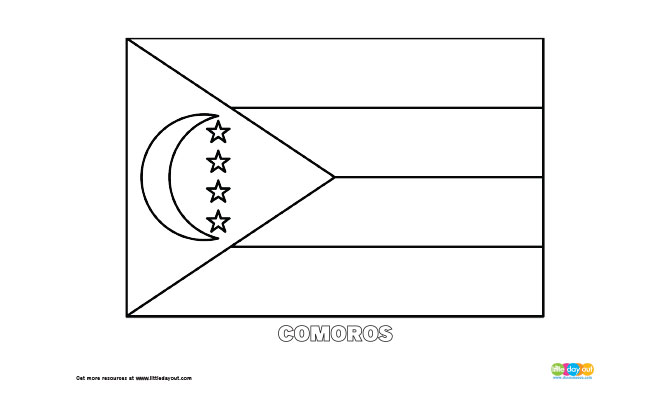 Download Free Comoros Flag Colouring Page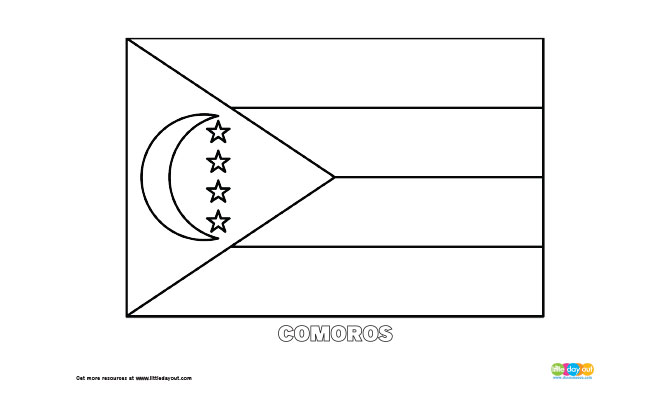 Download the free Comoros Flag Colouring Page.
---
Description of Comoros Country Flag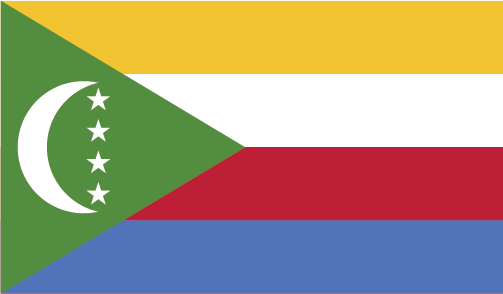 The flag of the Comoros features four horizontal stripes of yellow, white, red, and blue with a green isosceles triangle (based on the hoist side) superimposed on the two-colour boundary and a white crescent with the convex side with four white, five-pointed stars.
---
-- Story continues below --
Discover more downloadable Flag Colouring Pages.