Hear Ye! Hear Ye! The circus has arrived at Science Centre Singapore. Be prepared for an exciting experience unlike any other at the exhibition, Circus! Science Under The Big Top.
From 28 October 2017 to 18 March 2018, examine mind-boggling circus acts and the science behind each of the stunts with 19 different interactive exhibits suitable for all ages.
The Science of Circus Acts
Circus! Science Under the Big Top explore how science is at the heart of many of circus acts.
Uncover the science behind dangerous stunts such as sword swallowing, superhuman capabilities such as strength or contortionism, and even why certain people like Siamese twins or "the tallest man in the world" exist!
Interactive exhibits allow visitors to try bending metal bars or squeezing themselves into a box that will barely fit a large bag of rice.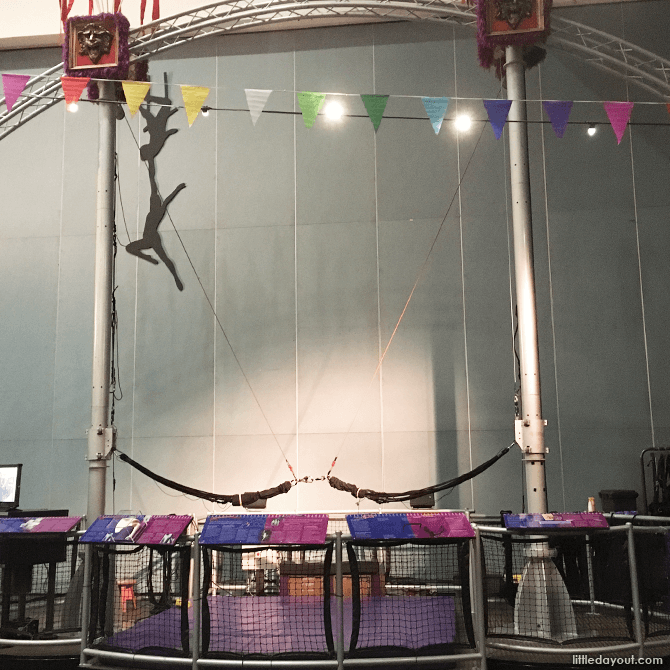 For those who would like a rush of adrenaline, there are two high element exhibits!
Strap onto the harnesses and swing on the trapeze and perform a few flips while hanging in mid-air on the Cloud Swing, or balance on a bar close to the ground before going to the next level…literally three-meters above the ground on an actual high wire cable.
Different Sides of Circus Life
What's a circus without music?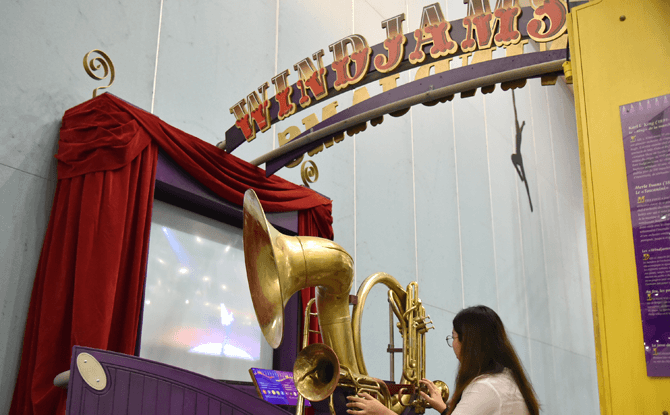 Step up to the Windjams machine and create music to match circus performances and find out the impact music has on the human brain. Explore the 15 circus sounds this whimsical machine can produce.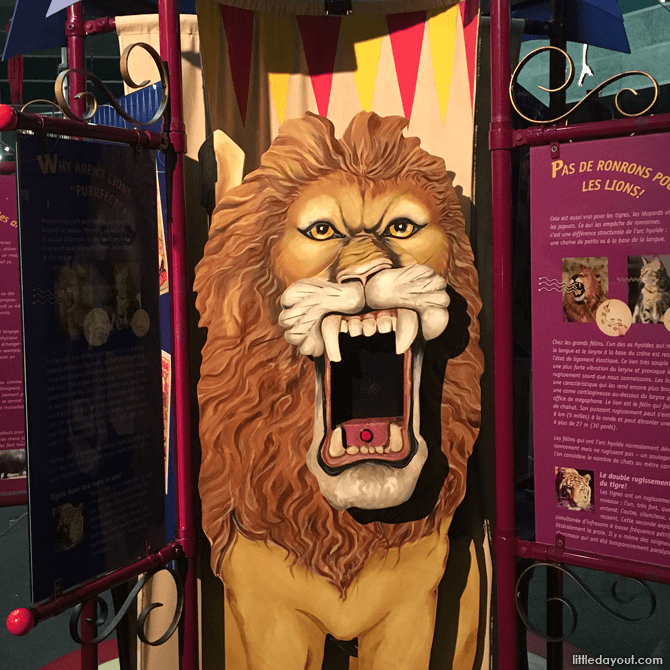 From ferocious lions to fleeting fleas, animals have featured prominently in circuses of the past.
Discover the science behind the sounds that they make, the abilities they have and, for those who dare, the faecal matter that they produce.
Don't worry, no animals were harmed in the making of these exhibits.
What circus would be complete without food?
Play the fun guessing game using only your nose to try and identify what smells are matched to what circus item.
Popcorn, anyone?
This exhibit also promises to tell you the secret ingredient behind Pink Lemonade. Hint: it's not food colouring, and we're thankful they don't make it the same way now!
Meet Circus Folk!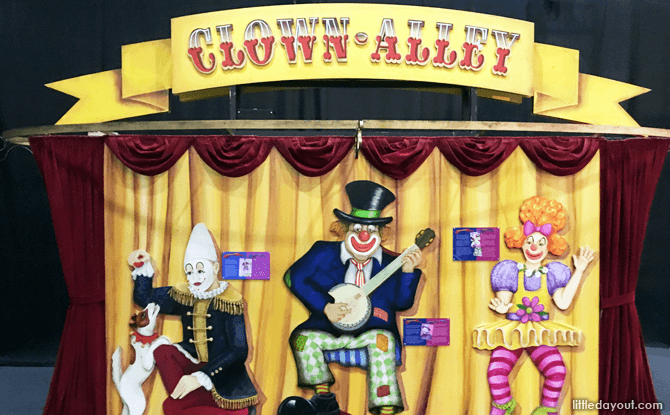 You can laugh it out at Clown Alley and find out more about the different types of clowns (killer clowns not included), and also learn some of the secret codes and phrases that circus folk used to communicate with each other to prevent normal visitors from understanding what they are saying.
End your visit with lots of pictures and enter the big top which has a huge variety of different costumes for your family, friends and you to all dress up together!
There are beautiful costumes from the Ringmaster, to jugglers and even a few furry costumes!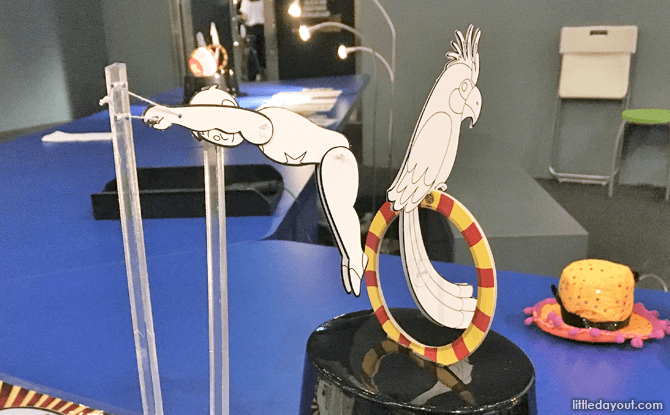 Special events have also been planned for the weekends of 28 October to 31 December 2017. There is a craft area where children or adults can find out the science behind balancing hats and acrobats by making cute crafts to take home for themselves.
Circus! Science Under The Big Top
Dates: 28 October 2017 to 18 March 2018
Venue: Science Centre Singapore
Fees apply