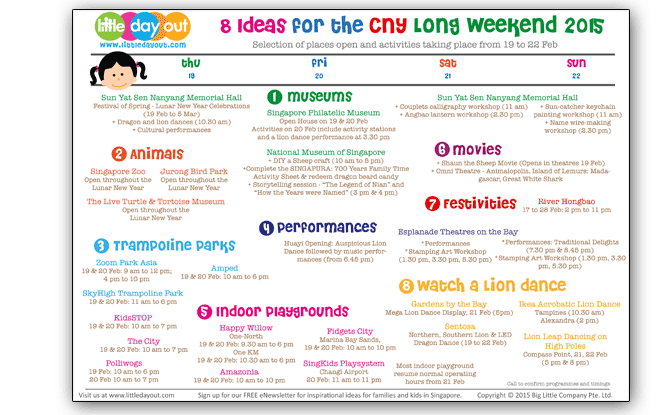 This Chinese New Year, after all the visiting of family and friends, if you are wondering what to do with the kids, what's open and what is not, we have got some ideas for you.
You can take in the festivities at open houses around the museums or visit the River Hongbao 2015 at The Float@Marina Bay. With the new lunar year, you can also pay a visit to Singapore Zoo or Jurong Bird Park, and even the Live Turtle and Tortoise Museum remains open too.
We have also found out which indoor playgrounds are open over the 1st and 2nd day of the Lunar New Year too.
Download our special Little Day Out guide to the long weekend below and get ideas on what to do with the children during the long weekend.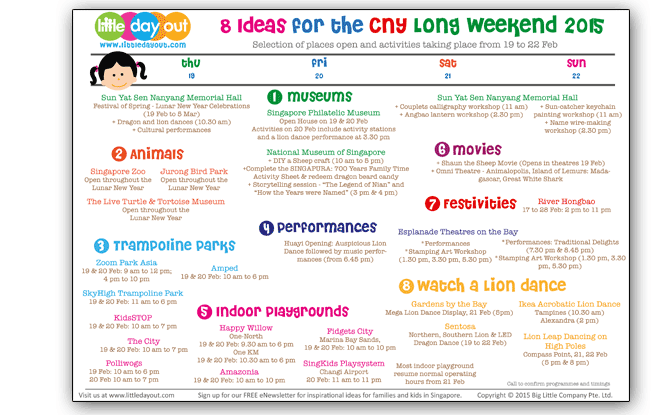 Have a wonderful long weekend and happy Lunar New Year!
Chinese New Year Themed Activity Pack
Get your very own Chinese New Year themed activity sheets from Little Day Out Shop now!