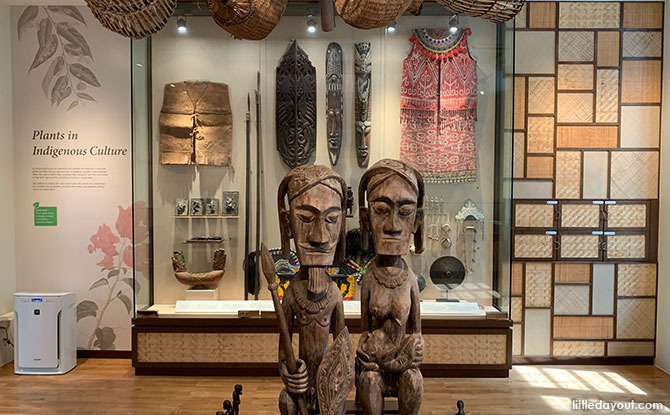 Located at the Bukit Timah Core of Singapore Botanic Gardens, the Centre for Ethnobotany explores the relationship between people and plants and how the natural world has shaped the world around us.
---
Centre for Ethnobotany: Study of Traditional Knowledge and Cultures In Relation to the Botanical World
The two-story Centre for Ethnobotany houses various artefacts, displays and interactive exhibits. On the first floor are its three permanent galleries.
The Preserving Plants and Indigenous Knowledge gallery acknowledges the role that indigenous peoples play in preserving the knowledge about plants.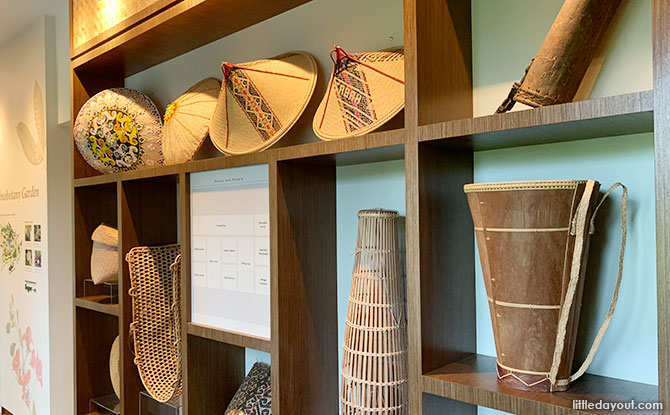 ---
-- Story continues below --
A video elucidates the need to protect and preserve the world's rainforests and natural environment. This message is complemented by information panels on the scientific and medicinal value of plants.
The next gallery, The Cornucopia of the Botanical World, is a room-sized "cabinet of wonders".
It showcases objects which indigenous communities, such as the Dayaks in Borneo and Agta in the Philippines, have derived from plants. These range from ritualistic items like fertility totems to practical objects such as hunting traps.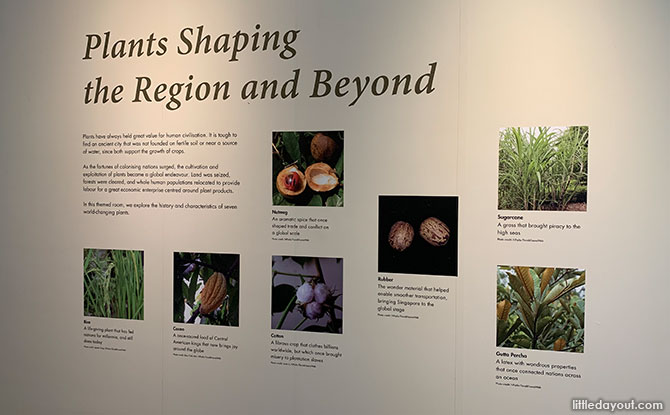 The Plants Shaping the Region, and Beyond gallery examines the economic value of plants and their impact on human history.
Visitors can learn more about economic crops such as rubber and sugar cane through the displays in the room.
---
Multiple Views
The second floor of the Centre for Ethnobotany offers a view of the outdoor Ethnobotany Garden.
It also has exhibition galleries. As of January 2022, there is an exhibition on wood blocks on the second floor of the Centre.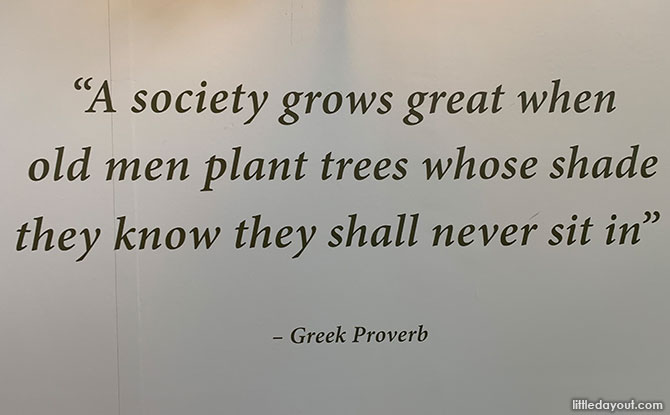 Perhaps the broader lesson to be learnt from a visit to the Centre for Ethnobotany is summed up by the Greek proverb found at the building's stairwell. It reads "A society grows great when old men plant trees whose shade they know they shall never sit in".
The proverb underscores the point that throughout history, humans have relied on the botanical world for food, shelter, medicine and economic value. These still need to be cared for, even in the modern age, for the sake of future generations.
Once you have visited the Centre for Ethnobotany, be sure to explore the outdoor Ethnobotany Garden which complements the exhibits in the building.
---
Centre for Ethnobotany, Singapore Botanic Gardens
Where: Bukit Timah Core, Singapore Botanic Gardens. The Ethnobotany Garden is in between the Jacob Ballas Children's Garden and the Foliage Garden. Admission is free.