If you are trying to shed the Circuit Breaker weight, then this Cauliflower Fried Rice recipe is just right for you. A cup of cauliflowers has 4 grams in carbs, making it an ideal rice alternative.
Cauliflower is a cruciferous vegetable like broccoli and Brussels sprouts. It is high in fibre, loaded with vitamins K, C, B6 and potassium.
If you can't get a hand on a frozen bag of diced cauliflowers, you can always cut up a head of cauliflower into chunks and pulse them in a food processor for 2 to 3 minutes until it resembles rice.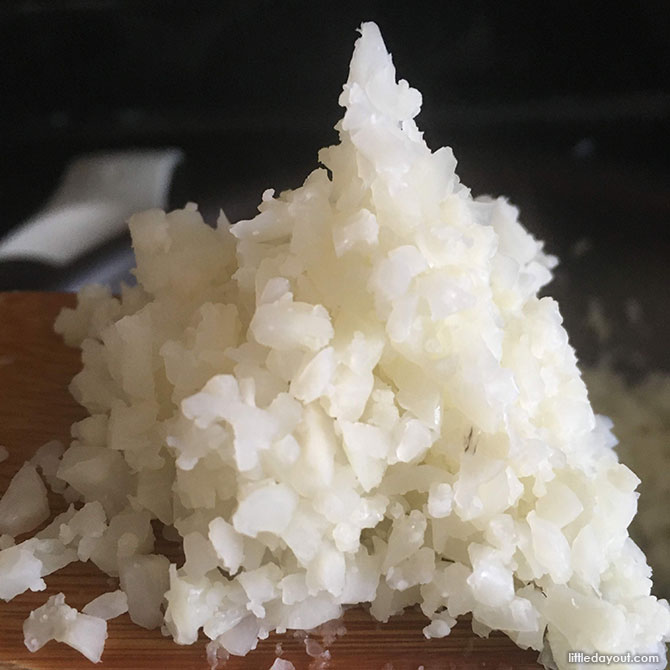 ---
-- Story continues below --
Recipe for Cauliflower Fried Rice
Servings: 4
Ingredients
4 cups of cauliflower rice, (Cauli Rice was used here)
1 tablespoon of cooking oil (separate into 2 parts)
3 cloves of garlic, minced
2 stalks of scallions, chopped
1 small carrot, diced
2 teaspoon of oil (to cook eggs)
2 eggs beaten
120 grams of minced pork
1 teaspoon of salt
1/4 teaspoon of white/black pepper
1/2 tablespoon of light soy sauce
1 teaspoon of sesame oil
Method
Heat up a wok on medium heat. Add 2 teaspoon of oil to coat the wok. Add in the beaten eggs and scramble the eggs. Dish out and set aside.
If you have purchased frozen cauliflower rice, heat or stir fry it according to the packaging instructions. If you are using fresh riced cauliflower, add 1/2 tablespoon of cooking oil to a medium-high heated wok. Dish out the cooked cauliflower rice from wok and set it aside.
In the same wok, add the rest of cooking oil then the minced pork.
Stir-fry the pork till it changes colour. Next, add garlic, carrots and 1/3 of the chopped scallions. Mix well and break down the minced pork to smaller bits.
Add the egg and rice back to wok and stir well. Cook for another 3 to 4 minutes.
Add in salt, pepper and soy sauce to taste.
Add in the rest of chopped scallions, drip the sesame oil on the rice, mix well and serve the Cauliflower Fried Rice!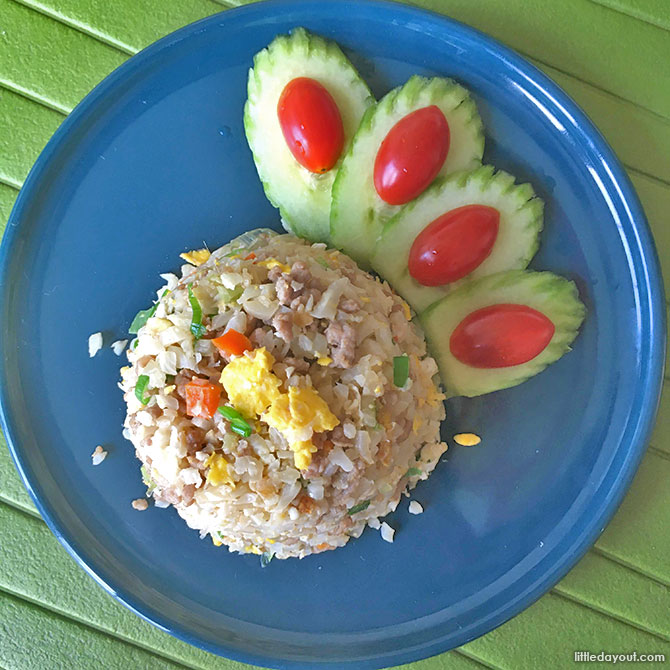 Click here for more recipe ideas.
This story contains affiliate links. This means we earn a small fee if you purchase something through a link from our website. There is no additional cost to you. This helps to support Little Day Out and keeps us going.