Set up your own restaurant as a super chef, create your own mobile app, or gear up to become a sports hero or star actor. And you don't have to be a grown-up to learn these things with Camp Asia. 
At Camp Asia's summer camp, programmes like these are designed for kids aged three to 16 years old.
Pick from a wide variety of holiday camps – all 15 of them – and let your child explore his or her talents, meet new friends, and simply have fun during the holiday break.
What's Camp Asia?
With its motto "action and fun for everyone", Camp Asia offers holiday camps which teach kids life skills through engaging ways. Some of the camp themes are Multi-Activity, Cooking, Sports, Drama, Mandarin, Technology, and Science.
Due to the wide variety of camps, coaches use varied teaching methods – from practice tactics in Super Soccer using a whiteboard and marker, to utilising Mac computers in Coding.
Instructors adapt their teaching styles depending on the programme, the age of the children, or the dynamics of the class, making it fun to learn.
Since it started in 2012, Camp Asia has organised camps for a whopping number of 8,000 kids.
Camp Asia's Most Popular Camps
You might want to book early for these camps.
Super Chef
Cooking programme Super Chef (for ages six to 16) is one of the most popular camps at Camp Asia. Head Chef Tim Ong and his team of chefs will show how important teamwork, leadership and following instructions are in the professional kitchen.
Besides cooking up a storm, kids will also learn fun facts about food through daily workshops and masterclasses, from identifying different fruits and vegetables, to learning the history of chocolate, and cheese-tasting.
At the end of the week, the kids will be challenged to set up their very own restaurant.
Tech Savvy Camp
Gear up with STEM activities in Tech Savvy camp.
At Tech Savvy holiday camp, Mobile App Programming (for ages nine to 11) will grow your child's interest in programming.
Kids will explore, design, create and build useful apps on Android Mobile.
The little ones will feel a great sense of achievement building mobile apps just like Space Invaders, Candy Crush, Pokemon Guides and more, as they learn to solve problems and develop sequencing skills.
Swift Playground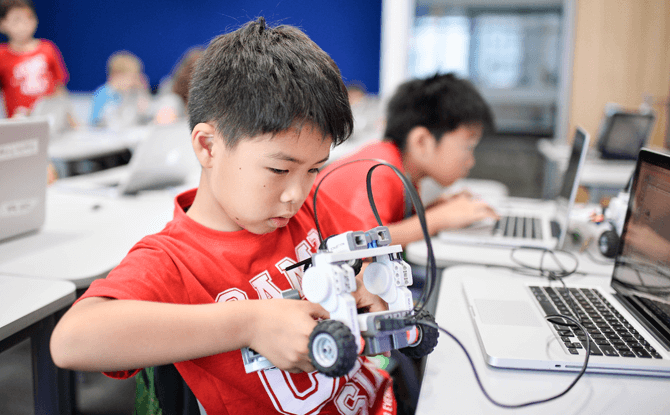 Swift Playground (for ages nine to 16) is a coding camp – a first-of-its-kind learning experience through a 3D world using an iPad, created by Apple.
This camp will teach kids how to code, create apps and step up to more advanced creations to bring ideas to life. These are methods used by the pros to build many of today's most popular apps.
Multi-Activity Camp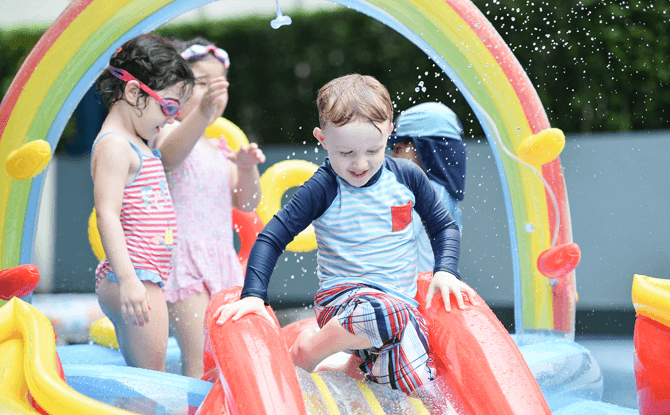 Another programme to try would be the all-rounder Multi-Activity camp, where kids get to try many different skills. From being budding artists, sports heroes and actors, they will have fun with various activities.
There are scheduled swimming lessons during the week for those aged four and above.
Who knows what the kids will discover about themselves?
Everything Is Covered
Materials and supplies are pretty much covered at Camp Asia, so kids can pack light.
The camp organisers will prepare everything that kids need during camp, whether it's art supplies, ingredients for Super Chef or a computer for Tech Savvy.
Easy peasy.
Qualified, Professional Coaches
Another big draw of Camp Asia is that they have fully qualified
teachers
and staff skilled and experienced in the area they teach, whether it involves a drama teacher, professional chef or sports coach.
Good to Know About Camp Asia's Holiday Programmes
There are some things to note before you sign up.
Camp Asia is not an overnight camp (so you'll see your kiddos after the day is over). It's a day camp that runs from 9 am to 3 pm daily, Monday to Friday.
Although there is a great variety of camps available, parents will not be able to choose different camps on a daily basis, or switch to a different camp every day.
For example, the child will commit to Super Chef for the whole week.
Also, this is a drop-off camp, so you don't have to sit in with the kids.
The meals here are allergy-friendly, as Camp Asia caters for a wide range of dietary needs like vegetarian, for example, and offers allergy menus for lunch, morning and afternoon snack.
Don't be Bored During the School Hols – Learn Something New!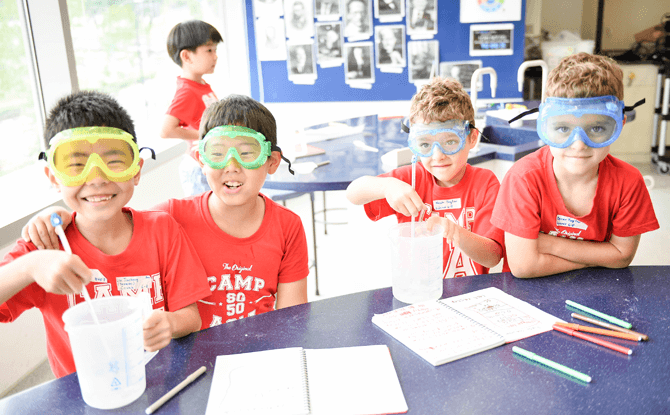 Upcoming summer camp will be held from 19 June to 2 August 2017 at Stamford American International School for children aged three to 16 years old.
Camps are day programmes which take place Monday through Friday from 9 am to 3 pm.
All camps cost $625 for 5 days (all-inclusive fee), except Super Chef and Super Soccer which is $695 for 5 days.
Camp Asia also provides bus services across the island at $65 per week for drop off & pick up
Enjoy 10% early bird discount till 30 April 2017.
Camp Asia Singapore