For a moment, we had a flashback of our last trip to Australia as we sat down on the cushioned chairs at Café Melba Mediapolis.
It might have been the warm wooden furnishings, the wondrous smells from the coffee counter nearby, or the view of the unblocked blue sky out of the large windows, but whatever it was, we were glad for the reminder that it was okay to sit back and relax.
Café Melba Mediapolis
Café Melba Mediapolis is the second outlet for Café Melba.
The first, at Goodman Arts Centre, has already built up a strong reputation as a family-friendly restaurant known for its relaxed vibe.
---
-- Story continues below --
Café Melba Mediapolis opened in May 2016 and marks the brand's foray to the West.
It is located at the sprawling Mediacorp campus, a short distance away from one-North business park. It is rumoured that on weekdays, you can do a spot of stargazing as Mediacorp artists move about the campus.
However, we are there on a public holiday and the bustle of the weekday is replaced by a calm serenity.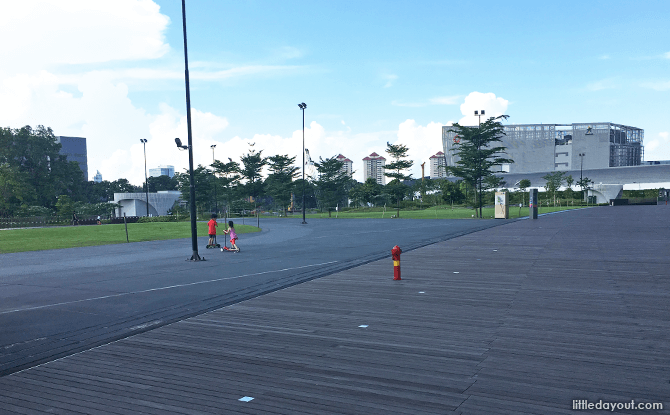 Instead of being crisscrossed by TV starlets, the vast open space is put to good use by kids on skate scooters, tearing around the open area like Vin Diesel in The Fast & the Furious.
Food at Café Melba Mediapolis
The food at Café Melba is a blend of influences from Melbourne and Asia.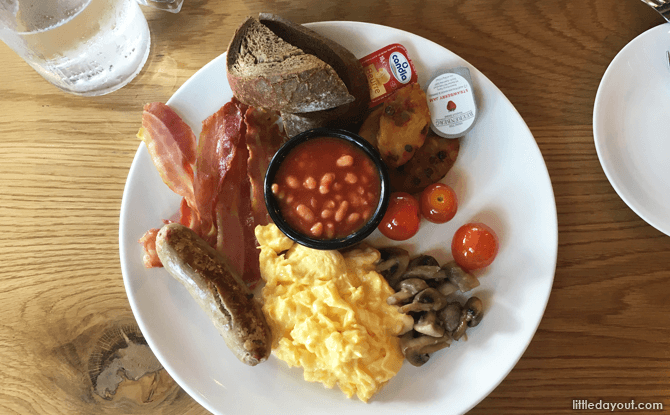 You will find café staples like Eggs Benedict and a full breakfast here.
Other breakfast items on the menu include Eggs Florentine, Mozzarella Stuffed Potato Rosti and Homemade Brioche French Toast.
They also serve sandwiches such as the Reuben Sandwich and Spicy BBQ Pulled Pork Wrap. Burgers on the menu include The Melba Burger, which has the quintessential Aussie burger ingredient – beetroot!
Mains include 150-day Angus Rib Eye and Chicken Parmigiana, and there is a wide range of pasta dishes and pizza available too.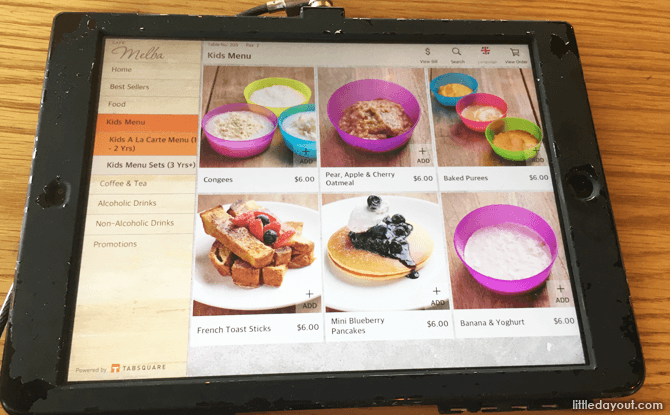 Kids can choose from their own menu with selections such as French Toast Sticks, Mini Blueberry Pancakes and Congee available.
If you are craving some food from your last holiday Down Under, it may be time to pay Café Melba Mediapolis a visit.
Cafe Melba Mediapolis' Kid-Friendly Features
Café Melba has its own Kids Club loyalty programme.
Simply ask for a Kids Club Card for the kids to pick up a stamp with every visit. After five stamps, they get a meal for free. Reach 10 stamps and kids enter the Gold Club status where they get a free kids meal every time they visit.
Café Melba Mediapolis also has a green tic-tac-toe game board permanently out where kids can challenge each other to the childhood game.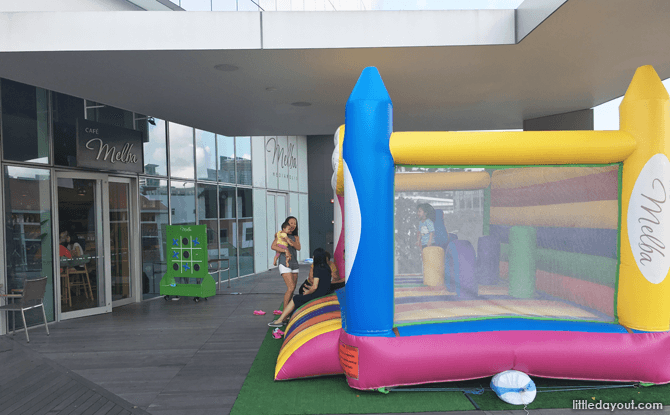 On weekends and public holidays, out comes the bouncy castle for little ones to enjoy.
And, let's not forget the more-than-ample space around Mediapolis for kids to be kids.
Pay a visit to Café Melba Mediapolis on the weekends if you want to take it down a notch and relax at a slower pace. Just be sure to arrive early or make a reservation at this 150-seat restaurant as its indoor and outdoor seating areas can fill up pretty quickly.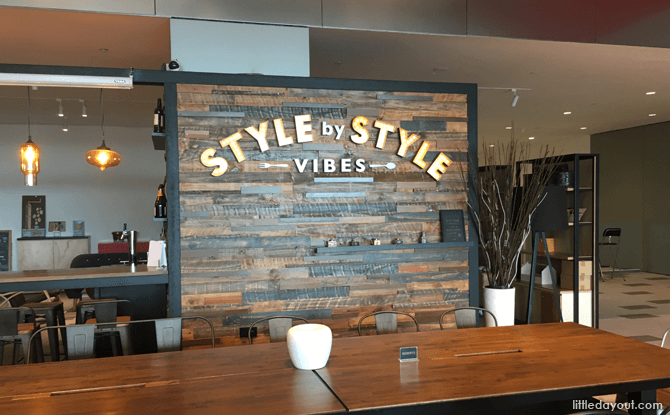 A little tip for those who do find themselves waiting TOO far down the line at Café Melba Mediapolis – there is another café, Style by Style Vibes, close by. It is also open on weekends and while you won't find a bouncy castle there, at least the kids can still enjoy a run of the space around the Mediacorp campus.
Café Melba Mediapolis
1 Stars Avenue, #03-01, Singapore 138507
Open every day from 8 am to 10 pm
Website