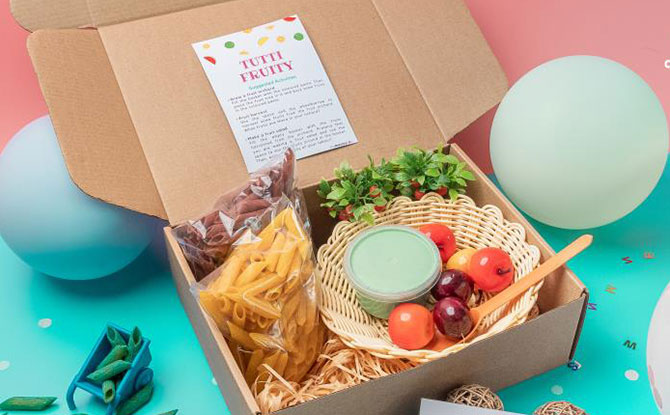 Deliveroo has teamed up with sensory play specialist My Messy Box to curate limited edition Brain Boxes for the September school holidays. These sensory play kits for children will be available from Friday, 4 September, and there will only be 20 up for grabs on a first-come-first-served basis.
---
Brain Boxes: Deliveroo's Collaboration with My Messy Box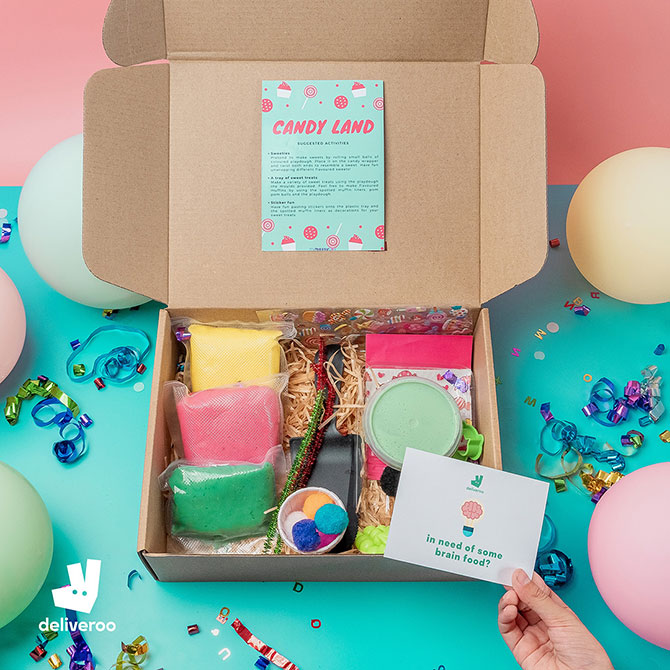 The Deliveroo Brain Boxes come in five food-related themes – Spaghetti, Fruit Orchard, Egg Surprise, Candy Land and Ice Cream. Each sensory kit will include fun items like teal-coloured slime in sugar cookie scent and crumbly dough.
These items are designed for children aged 4 and up to explore under adult supervision.
---
-- Story continues below --
How to Get a Sensory Play Brain Box
From 4 September 2020, customers can redeem one Brain Box for free with delivery and pick up order of family bundle meals from the Deliveroo Editions' Katong outlet.
The family bundles from Pizza Express, Guzman Y Gomez, Pho Stop, Western Editions by Pho Stop and Blu Kouzina will be available from 4 to 13 September 2020.
Deliveroo is also conducting a social media giveaway of five Deliveroo Brain Boxes on its Facebook page for those who don't stay in the Katong area.
Get more ideas on what to do during the September school holidays 2020 in Singapore.