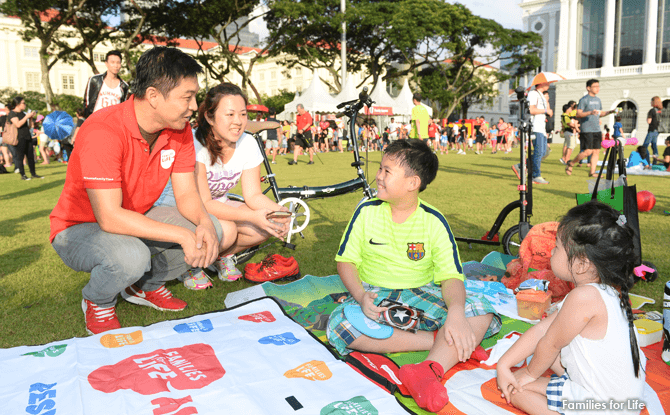 More than 2,800 families took part in the Families for Life Celebrations held on 29 May 2016 in conjunction with Car Free Sunday SG.
Family Celebration
The day kicked off with a Families for Life Walk, flagged off by Guest-of-Honour, Mr Tan Chuan-Jin, Minister for Social and Family Development. Mr Tan also presented prizes to the Largest Family Contingent (a three-generation family comprising 21 members) as well as the Best Dressed Family.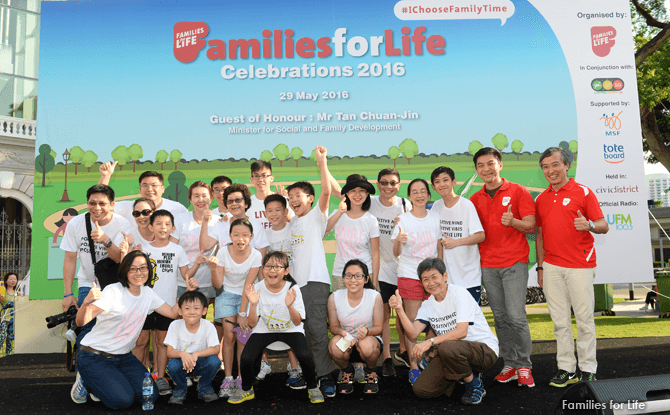 This was followed by a breakfast picnic at the Empress Lawn.
Family members bonded with one another over food and fitness activities around the Civic District. In the evening, this was followed by a movie screening, local music performances and an evening picnic.
---
-- Story continues below --
"We are happy to have the opportunity to work with Urban Redevelopment Authority (URA) and other partners to celebrate the occasion in conjunction with Car Free Sunday SG," said Mr Ching Wei Hong, Families for Life Council Chairman.
More To Come
Mr Ching added, "Moving forward, families in Singapore can look forward to bigger and better picnics with more programming that will be held at heartland parks, and in conjunction with special occasions such as Father's Day, National Day and Grandparents' Day."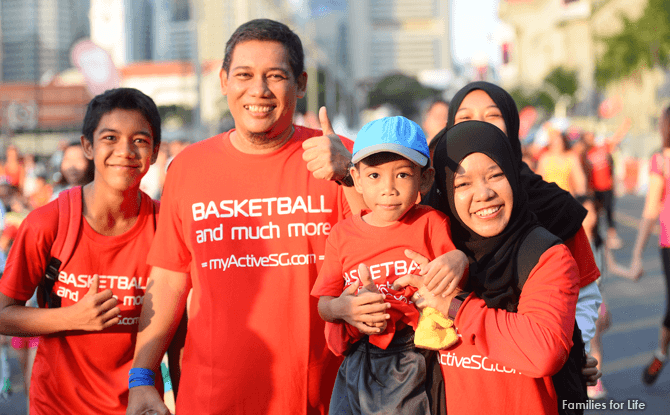 The Families for Life (FFL) Celebrations was the first of series of picnics that will be held this year under the #IChooseFamilyTime campaign.
The next Families for Life picnic will be held on 25 June 2016 in conjunction with Father's Day.
Latest information on the picnics is available on the FFL website.