Mention aromatherapy and people usually think of candles, essential oils and diffusers. But there's another way to enjoy it and that's with a beautifully scented shampoo that turns bath time into an express spa session.
If you were to do a nose test, you'll likely find that most shampoos have a generic, soapy kind of fragrance – sort of floral, sort of fruity, maybe a little synthetic, hardly something to sit up and take notice of.
But there are some that go the extra mile, offering delightfully addictive fragrances that turn every hairwash into a dreamy treat and mood booster. Not only do they make you want to linger in the shower, they leave you with heavenly-smelling tresses that you'll be sneaking whiffs of time and again.
Here, we round up some shampoos with marvellous scents, many of which come courtesy of essential oils and natural derivatives.
---
-- Story continues below --
Best Smelling Shampoos
Julyme Sunset Freesia Perfume Shampoo, $22.90
This Korean brand has channeled over 50 years of fragrance expertise into making gloriously scented haircare that smell similar to several well-known perfumes. Sunset Freesia features top notes of pear, lemon and bergamot; middle notes of freesia and rose; and a base of patchouli, amber and musk.
Buy
---
&Honey Herb Smooth Shampoo, $29.80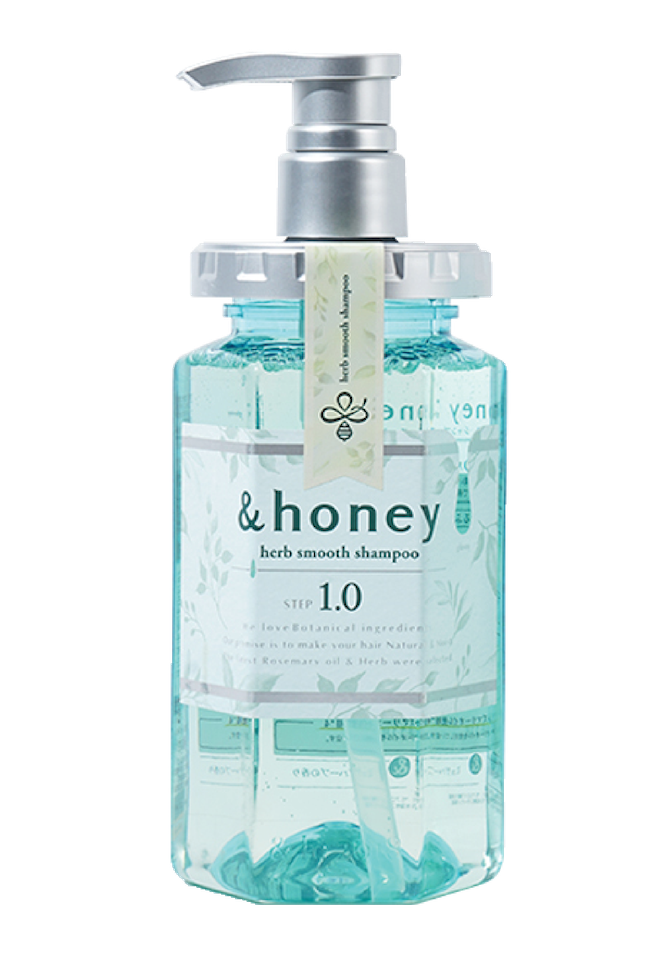 Get hair that smells like lily-of-the-valley with this deep-cleansing shampoo made for oily scalp. It has a 90% herb formula of rosemary, chamomile and lavender, and leaves hair feeling fresh and airy.
Buy
---
Aesop Shampoo, $67
A reformulation of the brand's well-loved Classic Shampoo, this version's earthy-woody fragrance with a touch of citrus is pure spa indulgence. Suitable for most hair types, it's low-lathering and has frankincense and panthenol to cleanse and soften.
Buy
---
Attitude Super Leaves Natural Shampoo Volume & Shine, $19.90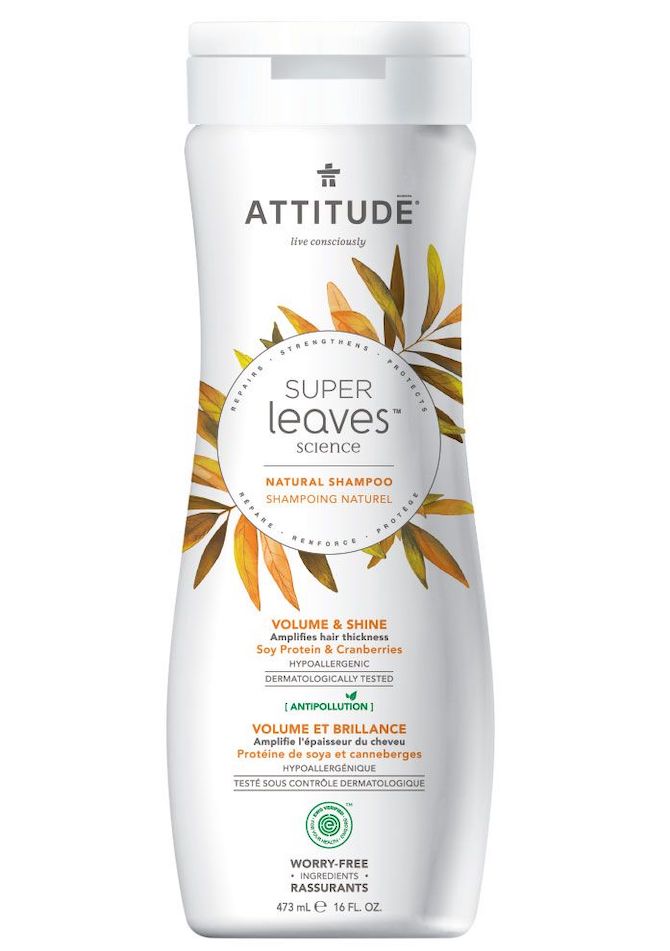 Its orange and cardamom fragrance is both refreshing and comforting. Volumises hair using soy protein and cranberry extract, while moringa seed extract helps to purify. Certified by EWG, Ecologo and PETA, so you know it has no harmful chemicals and is cruelty-free.
Buy
---
The Body Shop Ginger Anti-Dandruff Shampoo, $17
Invigorate and rebalance your scalp with this dandruff fighter made with ginger essential oil, birch bark and white willow bark extracts. Vegan and comprising 90% ingredients of natural origin, it helps to reduce flakes and soothe itchy scalps.
Buy
---
Diane Bonheur Natural & Organic Blue Jasmine Shampoo, $22.90
Its clean, transparent scent of jasmine and frankincense is created using premium perfumery ingredients from Grasse, France. Using nine organic, cold-pressed oils rich in nutrients and antioxidants, this shampoo delivers moisture to dry, damaged hair without weighing it down.
Buy
---
L'Occitane Gentle & Balance Micellar Shampoo, $49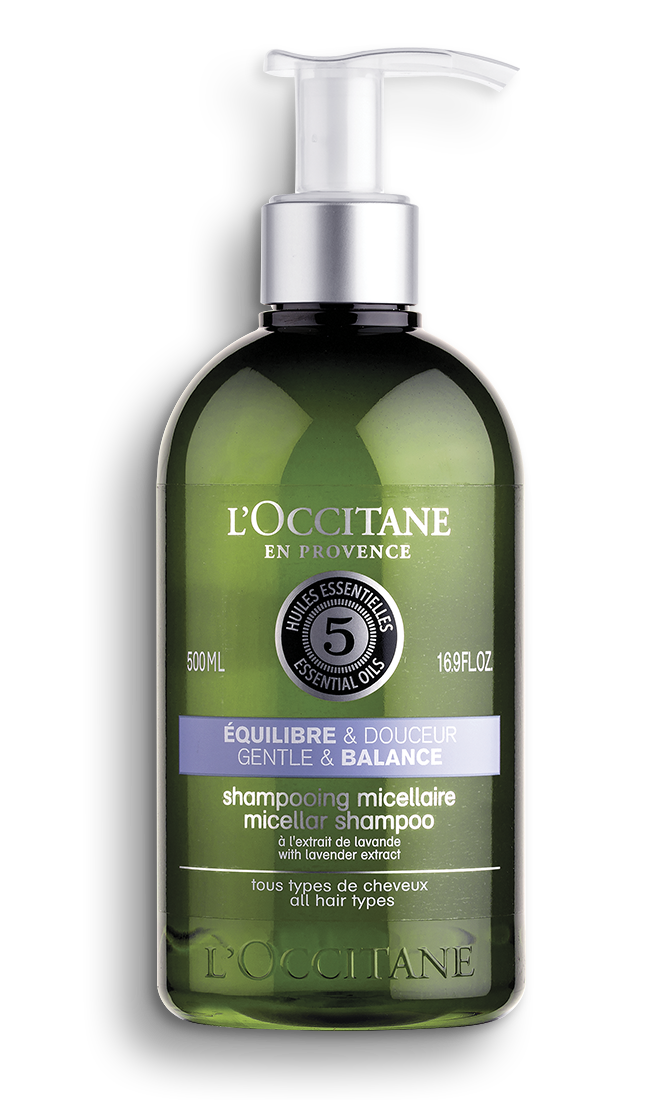 Boasting essential oils of lemon, orange, rosemary, chamomile and lavender, this is one sensorial dream. Made without sulfate and silicone, it uses micelles to gently cleanse hair without stripping it of moisture and is suitable for all hair types.
Buy
---
Kundal Honey & Macadamia Shampoo – White Musk, $11.50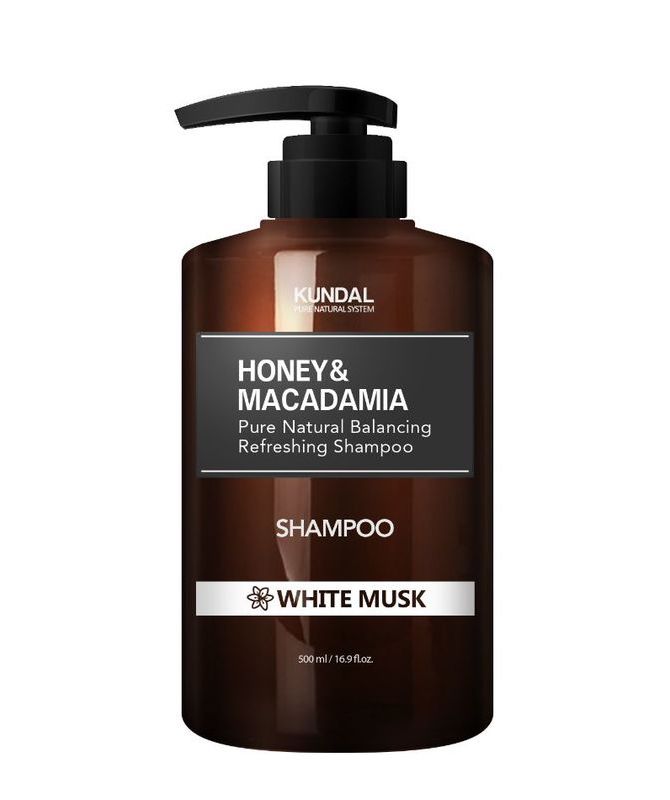 Luxuriate in the warm, sensual scent of musk and floral, which lingers on for a considerable time. Containing 32 natural extracts, this shampoo helps to nourish dry, frizzy locks so hair becomes smoother and more manageable after each wash.
Buy
---
Love Beauty And Planet Murumuru Butter & Rose Blooming Colour Shampoo, $13.90
This vegan and colour-safe shampoo engulfs your mane in the creamy, feminine scent of Bulgarian rose. Made with plant-based cleansing agents and infused with moisturising murumuru butter, it delivers shine and nourishment while preventing colour fade.
Buy
---
Aveda Rosemary Mint Purifying Shampoo, $35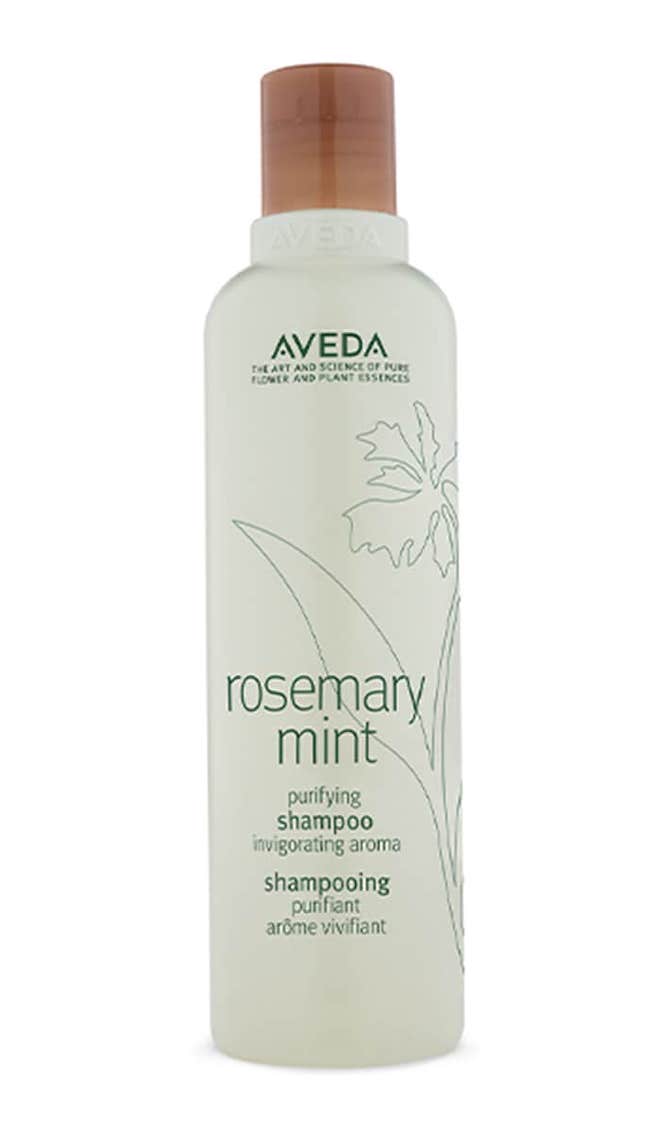 Wake up your senses with the clean, invigorating aroma of rosemary, peppermint and spearmint. Designed for oily hair, this silicone-free shampoo gently deep cleanses and removes product build-up without upsetting the scalp and hair's natural moisture balance.
Buy