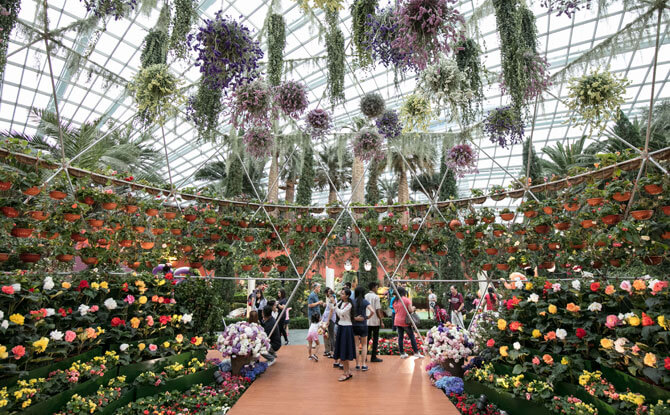 Visitors to Gardens by the Bay's Begonia Brilliance at the Flower Dome can experience a floral display within a specially constructed dome with begonias in shades of pink, red, orange and yellow.
Bewitching Begonias
Begonias are perennial flowering plant that are native to subtropical and tropical climates. At Gardens by the Bay's Begonia Brilliance, visitors can view some unusually large begonia flowers that have been grown by Gardens by the Bay's Research and Horticulture team.
Extra Large Begonias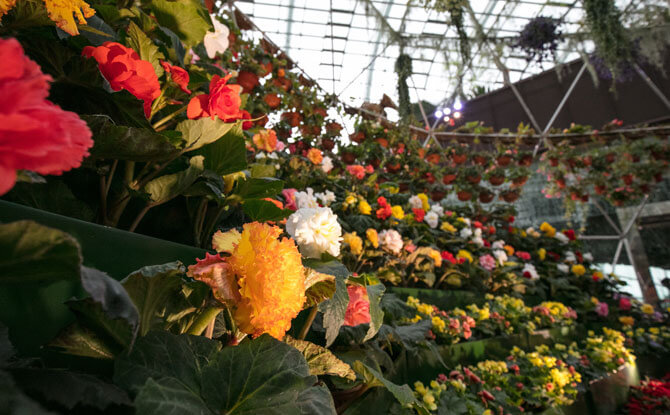 While flowering begonias typically produce blooms that are about 5 cm in diameter, these supersized flowers cultivated by the Gardens by the Bay team have blooms that measure between 13 cm and 16 cm across.
Said Andrea Kee, Deputy Director of Research and Horticulture at Gardens by the Bay, "Supersized begonias take an enormous amount of care and effort to cultivate. As such, they're generally not easily available and are a rare sight for the public. The 'Begonia Brilliance' floral display is a wonderful opportunity for people to enjoy stunning flowers, and marvel at how nature can be encouraged to blossom to wonderful depths under the careful nurturing of expert horticulturists."
---
-- Story continues below --
At Gardens by the Bay's Begonia Brilliance, about 5,000 of these extra-large begonias will be on display at the floral showcase inside the Flower Dome. There are 14 flowering begonia varieties that have been cultivated to have supersized blooms. These begonias include the Begonia Prima Donna Blush, a variety that produces flowers with pale pink petals that are rimmed with a darker pink, and the Begonia Trumpet Orange, which boasts of bright orange flowers.
Begonia Brilliance at Gardens by the Bay
The begonia blooms which have been cultivated by Gardens by the Bay are complemented by other varieties of flowering begonias from Malaysia and parts of Europe. In total, there are more than 20,000 begonia plants of more than 50 varieties on display at Begonia Brilliance.
Begonia Brilliance takes place at Gardens by the Bay from 25 May to 1 July 2018.