Wondering what to do for the June holidays? Head to Singapore EXPO for Singapore Wellness Festival 2022 and enjoy exciting activities, fun family-friendly events and great promotions from 3 to 12 June 2022.
Go-karting, giant bubble play, a jump-boots workout and kids yoga are just some of the fun, family-friendly activities that await at Singapore EXPO this June Holidays!
---
BE @ EXPO: Stay Well, Get Energised at Wellness Festival 2022
1. Feast at EXPO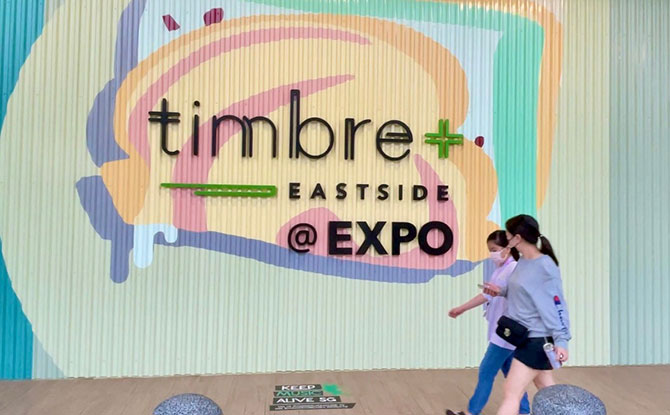 Have you visited Timbre+ Eastside @ EXPO outside Hall 5 yet? The sustainable food park has 36 different food stores that you can choose from. These include local fare, regional favourites, kebabs, pizzas, burgers and more. Plus, kids get to enjoy themselves at the cool indoor play area while parents chill over a beer. Families can also groove to the live music at the food park on selected days.
---
-- Story continues below --
Or pay a visit to the new TAG Restaurant & Bar outside Hall 3 for a fusion dining experience with American and European influences. Other casual dining options at Singapore EXPO include The Coffee Bean & Tea Leaf for a caffeine fix.
What's more, from 3 to 12 June 2022, in conjunction with the Wellness Festival 2022, enjoy a free-flow handcrafted detox drink on the house at TAG Restaurant & Bar with every main course ordered. Simply say "Wellness Festival Singapore" to enjoy this promotion.
Find out more about the dining options at Singapore EXPO here.
---
2. Go Karting at EXPO
At 750 metres long and with 16 corners, the KF1 Karting Circuit @ EXPO is a full-fledged go-kart racing course. Choose from either the Novice or Advanced categories and feel the rush on the track at Singapore EXPO Carpark H. The go-karting circuit at Singapore EXPO is even open till 9 pm for you to have your own Singapore night race.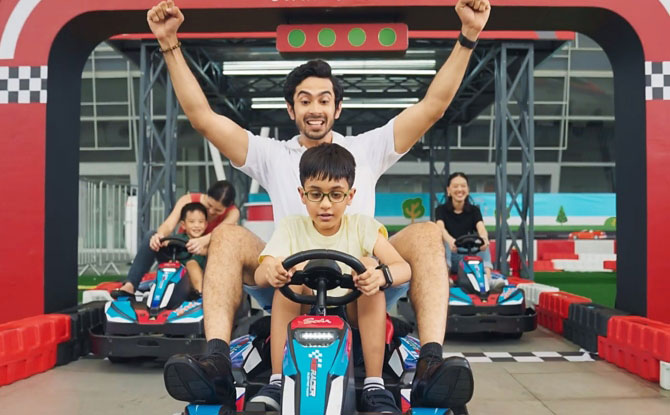 Kids too young for the big circuit are not left out either. At Singapore EXPO Atrium 4, there is a KF1 Kiddy Circuit where kids can get behind the wheel of an electric go-kart and steer their way around a karting course. The kids karting course is open on Fridays, Saturdays, Sundays and public holidays.
During the Wellness Festival 2022, enjoy $5 off either the adults or kiddy karts by simply mentioning the code phrase "Wellness Festival Singapore".
Find out more about the different activities available at Singapore EXPO here.
---
3. Wellness-centric Activities at EXPO: Calming Jars, Family Yoga, Giant Bubbles Play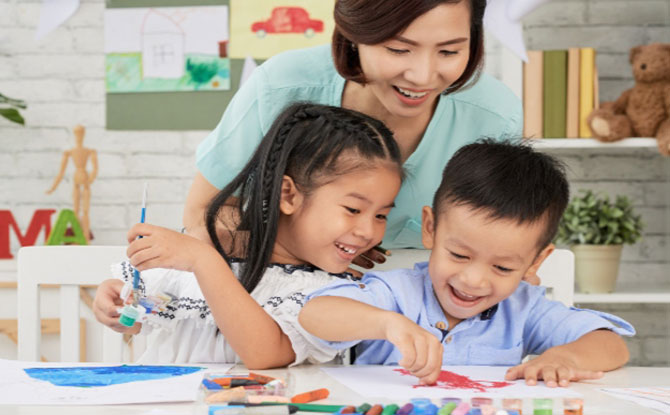 Over the last two years, the pandemic has cast a spotlight on our mental wellness. Mindfulness has become a huge buzzword and you can put it into practice as a family at the Wellness Festival at Singapore EXPO.
Slow down with activities that encourage better self-awareness, socio-emotional growth and intentional reflection. Participate in Mindfulness Play for Families and engage in games and crafts, create calming jars, learn to give words of affirmation and sign up for Kids Yoga classes that you can do as a family. Participants of the Kids Yoga classes even get to bring home a free yoga mat!
There are also simple play activities such as giant bubbles and hoops that kids and parents can enjoy together during the Wellness Festival on 12 June at Studio+, outside Hall 5, and on the turf. Sign up here.
---
4. Learn Nourishing Ways to Bake & Cook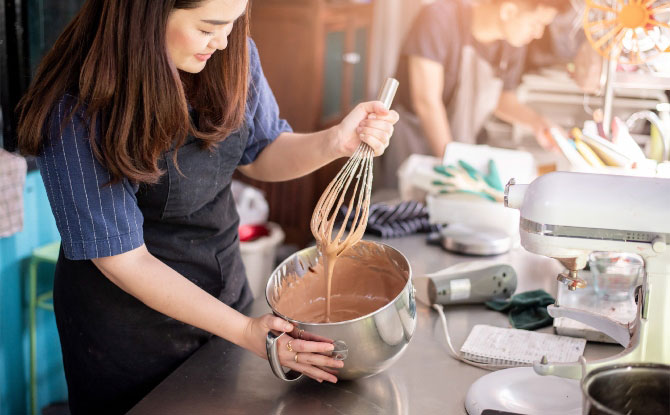 Want to learn how to whip up delicious yet healthy desserts? Sign up for a workshop by the pastry chefs at the Academy of Pastry and Culinary Arts (APCA) @ Singapore EXPO. The hands-on classes will show you how to wow your family with delightful vegan, egg-free and gluten-free treats like flourless Rocher Amandes and vegan Orange Travel Cake. Register for them here.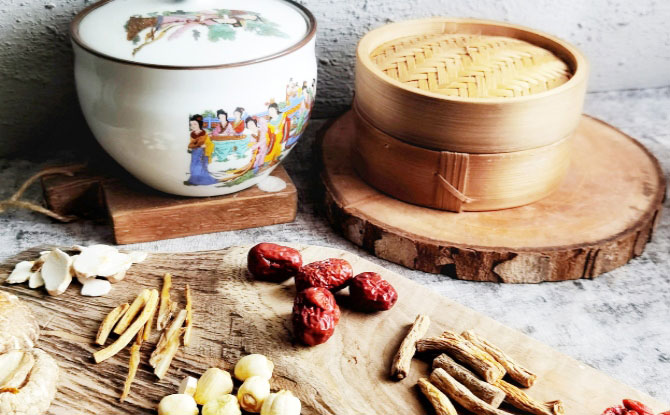 For those who wish to learn how to cook nourishing dishes, Physician Diana Goh from Kin Teck Tong and Chef Richmond Lim will also be holding a special programme on the use of Chinese herbs in cooking. There will be a live cooking demo and a three-course tasting session of dishes infused with Chinese herbs. Pay close attention and get expert tips on how to enhance dishes with herbs. Participants will even get their own goodie bag with Chinese herbs to recreate the dishes at home. Find out more about this workshop here.
---
5. Move Your Body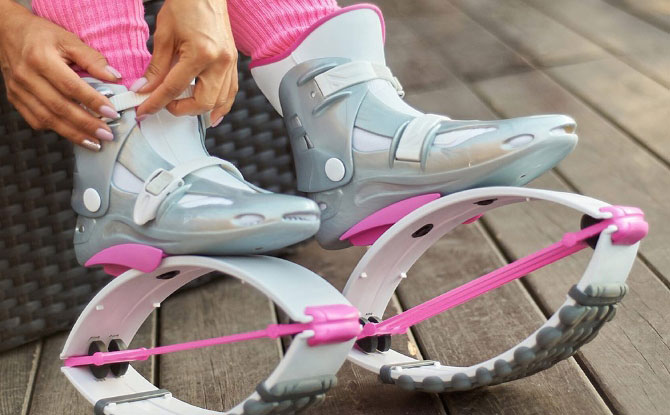 Adults who appreciate a high intensity exercise will want to jump on the chance to sign up for a Jump Boots workout. Led by the Fun Fit Studio team, the Jump Boots workout is a first-of-its-kind and enables one to bounce in a low-impact manner, protecting bones, joints and muscles while burning up to 1000kcal. The fast-paced workout is perfect for improving muscle tone, enhancing balance, mobility and coordination skills. Jump Boots will be provided for all registrants! Register here.
Another fun activity that you can do at Singapore EXPO is to grab a racquet and shuttlecock and head down to Singapore's largest badminton hall. With over 5,000 square metres of indoor space, the Singapore Badminton Hall at Singapore EXPO is a perfect place to introduce your kids to the game or to have a fun bonding time together if they are seasoned shuttlers. Book your court at this link.
---
Make Time for the Family at Singapore EXPO This June Holidays
Make time to bond and invest in wellness with your family at Singapore EXPO during the June school holidays.
Whether you are looking to pick up a new skills, engage in a calming craft, grab a meal together or try out something new, like go-karting, there's something for everyone at the Wellness Festival 2022, Singapore EXPO, from 3 to 12 June.
Register for the activities and get more details about Wellness Festival 2022 at Singapore EXPO here.
This feature is brought to you by Singapore Expo.