The B.A.P. Union, the Peruvian navy's training ship, docked at Changi Naval Base on 9 October 2023. Singapore is its port of call on its around-the-world voyage that began on 17 June 2023.
The B.A.P. Union left Callao, Peru on 17 June 2023 and has already stopped at places such as Tahiti, Guam, Tokyo and Busan. Singapore is its only port of call in Southeast Asia.
The ship and its crew will be sailing for 10 months and eventually visit 14 countries in five continents.
---
-- Story continues below --
This will not be the first time that a Peruvian navy ship will circumnavigate the globe. The last time was in 1856, more than 150 years ago. Then, the steam frigate Amazonas had also made the trip around the globe, also stopping in Singapore when it was enroute to Calcutta.
---
B.A.P. Union: Peruvian Training Ship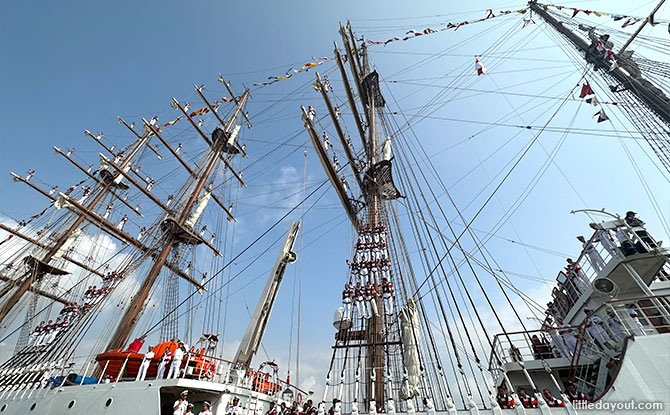 This time around, the purpose of the current voyage is for an overseas training deployment. There are 97 midshipmen onboard the ship, which has a total crew of 247.
It is also in commemoration of the 200th anniversary of the consolidation of Peru. While Peru had declared its independence from Spain in 1821, it wasn't until 1824 that it finally ended the Spanish reign in the country.
The B.A.P. Union was built in Peru and is the newest tall ship in the world. It has four masts and 34 sails. It is used by the Peruvian Navy to train its naval cadets on teamwork, discipline and courage.
---
Casa Peru: Cultural Exhibition of Peru
Onboard the B.A.P. Union, there is a Peru room or Casa Peru. This features different produce from Peru and provides a look into the cultural aspects of the country.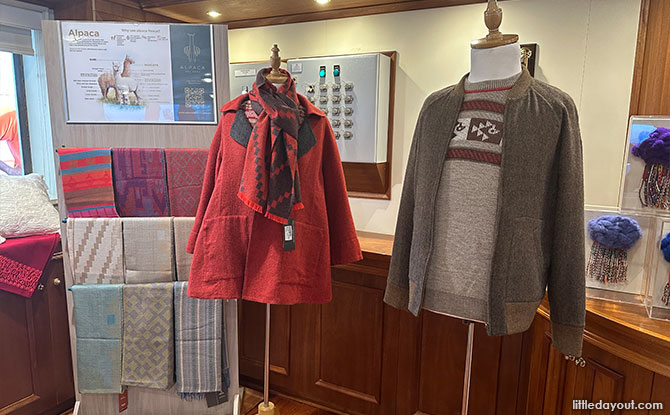 The Casa Peru highlights different produce from the country. These include Peruvian coffee, alpaca wool and superfoods like quinoa.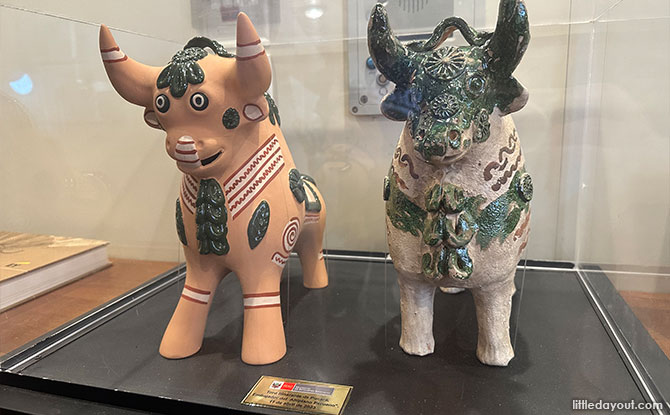 In one corner of the room, there is a pair of bull statues. These Toros are commonly found in the Andeans where they symbolise happiness and protection for the family.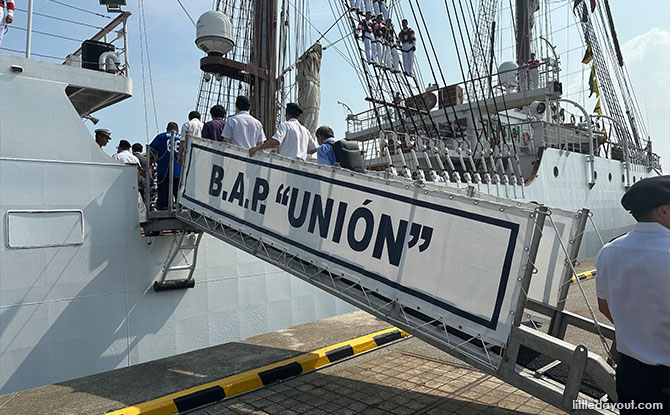 B.A.P. Union will be docked in Singapore till 13 October 2023.
It will be open to the public on Thursday, 12 October. Those who are interested to visit will need to register online.
As it is docked within the Changi Naval Base, a document such as an NRIC or passport is required for security checks.
If you liked this story, you may also like this one about the Orchids of Machu Picchu, a new display in Gardens by the Bay's Cloud Forest that will be on till 18 February 2024.