Have an encounter with a velociraptor, triceratops, spinosaurus and other dinosaurs from the movie Jurassic World with Google Search. Together with Universal Brand Entertainment, Amblin Entertainment and Ludia, Google has brought augmented reality (AR) dinosaurs to the search experience on mobile device.
Augmented Reality Dinosaurs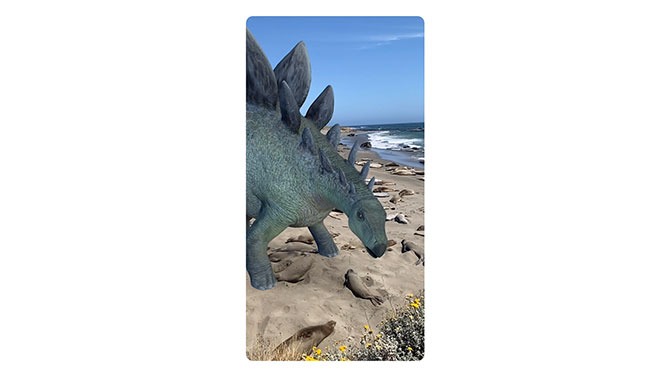 Using either an Android or iOS device, you can view these creatures in 3D and get a close-up look at them.
The prehistoric beasts from Jurassic World which are available in AR on Google Search include Tyrannosaurus Rex, Velociraptor, Triceratops, Spinosaurus, Stegosaurus, Brachiosaurus, Ankylosaurus, Dilophosaurus, Pteranodon, and Parasaurolophus.
---
-- Story continues below --
To view these Google AR dinosaurs, you just need to search for the term "dinosaur" or one of the names of the 10 dinosaurs on either the Google app or on Google Search using Chrome or Safari. The option to view the AR dinosaurs then pop up at the top of the search results.
A recording function makes it possible to record a scene with these dinosaurs. If you are sharing the videos to social media, tag them with #Google3D and #JurassicWorld.
Creating the Google Search AR Dinosaurs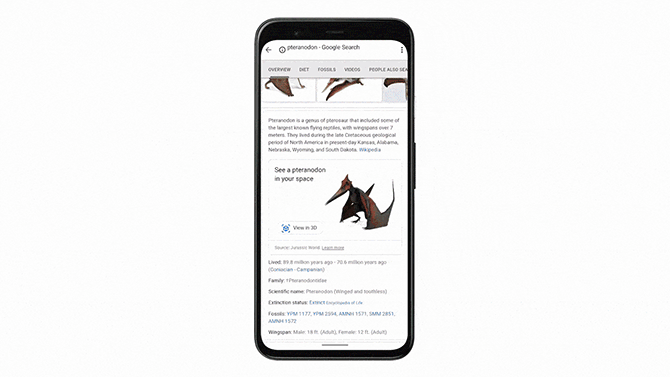 The Jurassic World AR dinosaurs makes use of technology from Ludia's "Jurassic World Alive" game. You can view how they were modelled in 3D, textured and animated in the video below.