Bumboats once ruled the Singapore River as they worked tirelessly to unload goods from larger ships in the harbour to the godowns along the Belly of the Carp.
---
At Work on the River Art Installation by Yip Yew Chong
While the working bumboats are a thing of the past, they have been re-created for a short while at the At Work on the River art installation by artist Yip Yew Chong, in front of the Asian Civilisations Museum.
At Work on the River can found outdoors at the ACM Green.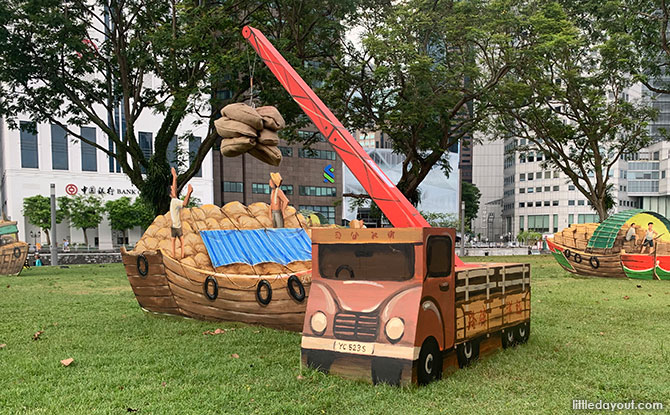 You can immerse yourself in these cut outs of bumboats and their labourers hard at work. If the art style of these bumboats look familiar, that's because they have been hand painted by Yip Yew Chong.
---
Bumboats at the Singapore River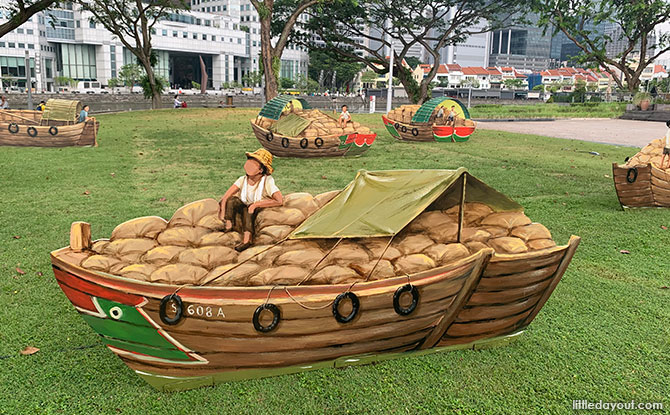 Set against the backdrop of the Singapore River, you can imagine them floating on the water.
There is a 3D element to At Work on the River too. The cranes from the lorries parked beside the boats hold up real burlap sacks.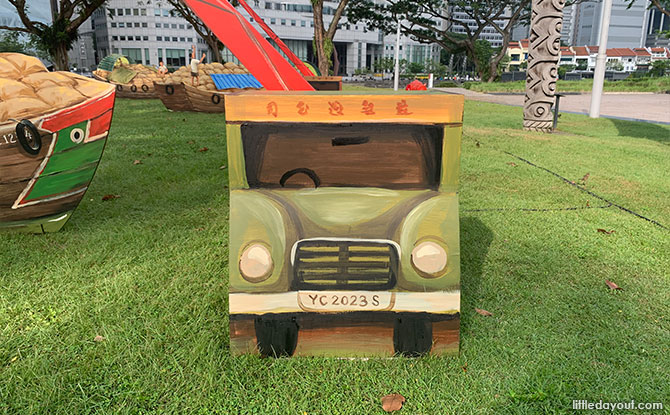 Look at the license plates of the lorries and you will also notice that the artist has painted them with letters and numbers with a purpose.
At Work on the River by Yip Yew Chong is part of this year's Singapore Heritage Fest. It is available for viewing from 20 May to 31 May 2023, all day.
If you enjoyed reading about this art installation, you may also enjoy this other story about the Singapore River.
If you are looking for things to do over the weekend, get more ideas here.