The last Arts Weekend Civic District of 2018 will transport you to the Land of Smiles with programmes at the Asian Civilisations Museum and Empress Lawn, and a variety of musical programmes – including one where the audience can walk amongst the musicians.
Admission to the Arts Weekend Civic District programmes in December 2018 is free for all, so be sure to make time for some fun from 28 to 30 December 2018. Here's what you and the family can look forward to at Arts Weekend Civic District in December 2018.
Arts Weekend Civic District In December 2018
---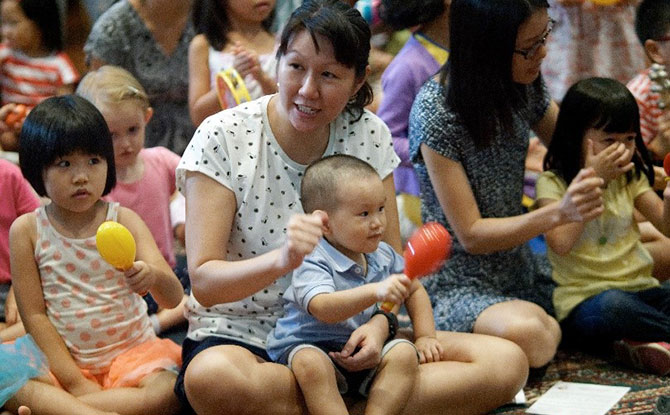 Saturdays@ACM is a family-friendly programme that takes place on the last Saturday of every month at the Asian Civilisations Museum.
For December 2018, Saturdays@ACM shines the spotlight on Thailand with the theme Sawadee Pee Mai, or Happy New Year in Thai. Ring in the New Year at a Thai food workshop, then dance along with your little ones at an interactive play. Find out more here.
When: Saturday, 29 Dec, 1 pm to 5 pm
Where: Asian Civilisations Museum
---
Want to learn more about the culture of Thailand? Visit the Asian Civilisations Museum on 28 and 29 December 2018 to enjoy special activities over the weekend.
Spend a day exploring the wonders of Asian art and folklore through hands-on activities, and interactive performances and drama held in the museum's galleries.
Be enthralled by traditional Thai Khon and folk dance performances by the river and admire the artistry of craftsmen and chefs at Thai craft and food workshops. Play dress up with friends and family in beautiful traditional Thai costumes to take some pictures to remember your visit by. Get more information here.
When:
Friday, 28 Dec, 7 pm to 9 pm
Saturday, 29 Dec, 1 pm to 8 pm
Where: Asian Civilisations Museum
---
Music@Empress
In keeping with the Thai theme, be sure to catch the live Thai pop concert at the Empress Lawn on the evening of Saturday, 29 December 2018. Young and old alike will be thoroughly entertained by famous Thai tunes, including evergreen classics such as Sabai Sabai, and teen favourites like Ok Na Ka.
When: Saturday, 29 Dec, 6 pm
Where: Empress Lawn
---
Resonates With: ADDO Chamber Orchestra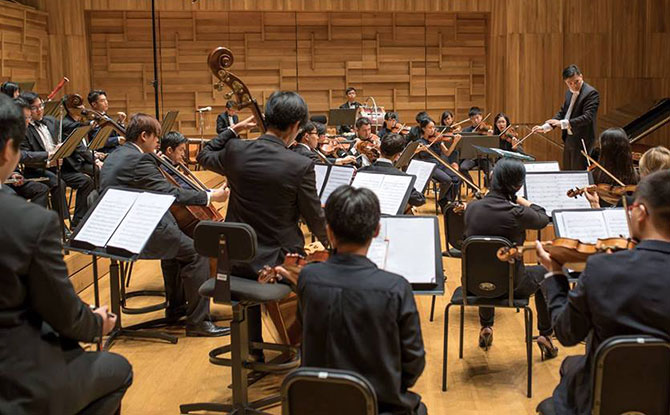 Walk amongst musicians and discover the mechanics behind the sound and music reflecting the industrialisation of Singapore when the ADDO Chamber Orchestra performs in this month's edition of Resonates With at National Gallery Singapore.
The ADDO Chamber Orchestra is a collective of enthusiastic professional musicians led by founder and music director, Clarence Tan. As a niche orchestra, ADDO often performs a variety of scores written for a chamber orchestra, while combining them with theatrical staging and an educational narrative.
Don't miss this unique opportunity to experience music up-close and personal. More information available here.
When: Saturday, 29 Dec, 2 pm, 3 pm, 4 pm
Where: National Gallery Singapore, Padang Atrium
---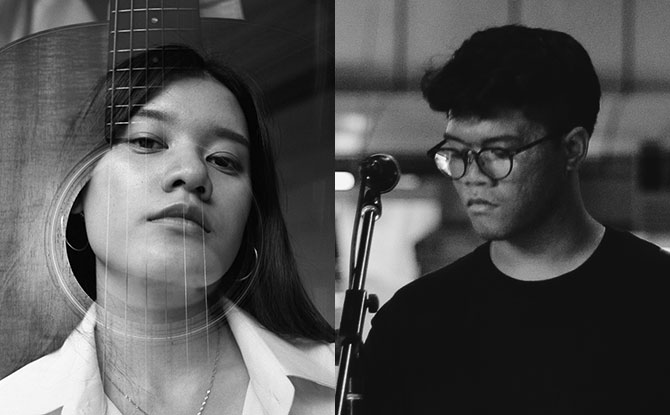 On 30 December 2018, Esplanade presents Come Together: Elaine Chan & Umar Sirhan.
This is Elaine and Umar's first collaboration and they will be presenting a series of groovy and upbeat performances, accented by a gamut of genres from folk to R&B!
Elaine's first foray into songwriting began in 2017. Since then, she has created her own brand of indie folk pop originals inspired by her personal struggles and experiences from growing up in Singapore. She performs with earnest hope, expressed through her sultry vocals and warm melodies.
Known for his silky-smooth vocals, Umar has garnered the attention of fans and musicians alike. With pensive lyrics, coupled with melodies inspired by the likes of John Mayer, Charlie Lim and Jason Mraz, his music will tug at your heartstrings and soothe the soul.
Together, you can look forward to an afternoon of melodic tunes and catchy beats. More details here.
When: Sunday, 30 Dec, 3.15 pm, 4.15 pm, 5.15 pm
Where: Esplanade Concourse
---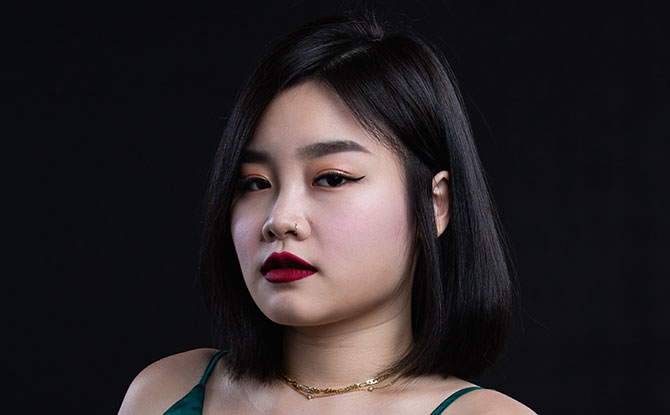 As the sun sets on The Esplanade pre-New Year's Eve, get comfy at the Outdoor Theatre with Khim Ng & The MAD Company.
Khim Ng & The Mad Company bring together a group of like-minded friends to perform their own arrangements of music that appeal to a wide range of audiences.
Fronted by local powerhouse singer, Khim Ng, who is no stranger to the entertainment scene, the band takes advantage of her superb vocal flexibility and challenges itself to arrange songs uniquely and differently.
The MAD Company has performed at major local events like the ASEAN Paralympic Carnival and at The Esplanade countdown parties. They were most recently involved in Rockestra 2018, where the band shared the stage with the likes of Jive Talking, Enigma and Supersonic. Get more details here.
When: Sunday, 30 Dec, 7.15pm, 8.30pm, 9.45pm
Where: Esplanade Outdoor Theatre
Get downtown during the last weekend of 2018 and end the year on a high note at the Arts Weekend Civic District December 2018 Edition!
This feature is brought to you by National Arts Council.
More Stories on Christmas: