Just what is it about ANNIE? This rags-to-riches story has not just survived, but thrived in various forms for close to a century. Moreover, it looks set to shine as brightly Tomorrow.
From 1920s through 1940s, Howard Gray's Little Orphan Annie was a widely-read comic strip in the New York Daily News.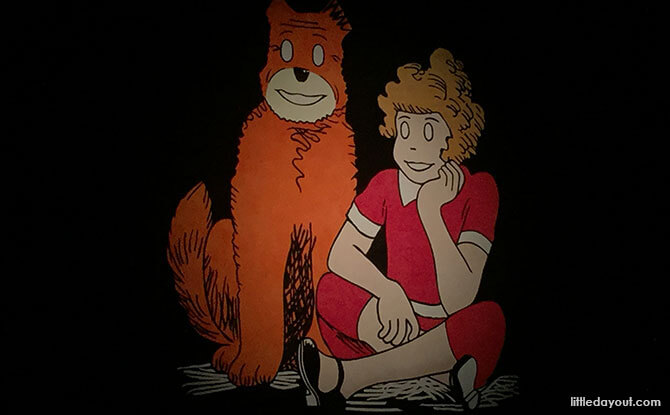 ---
-- Story continues below --
After it became a coffee table book entitled The Life and Hard Times of Little Orphan Annie, it caught the imagination of lyricist Martin Charnin in 1970. Seven years later, Charnin brought it to life and turned it into one of the world's longest-running Broadway musical.
Not to be left behind, Hollywood created no less than three film adaptations over the years.
Even several of the little girls in ANNIE caught the magic stardust. ANNIE's girls including Sarah Jessica Parker, Alyssa Milano and Debbie Gibson went on to have successful show business careers.
There's certainly more than meets the eye in this inspiring tale of a plucky young girl's journey from an orphanage to the luxurious home of a billionaire businessman.
With memorable scores including "It's The Hard Knock Life" and the famous sunshine track "Tomorrow!", the musical form captures the essence of ANNIE best.
Set amidst the Great Depression, the story still resonates with us in today's economic gloom and hazy outlook. And for our kids used to comfort, the contrasting scenes of the orphanage is an eye-opener.
Above it all, the spirited spunk of this orphan girl stirs us to view tomorrow with great optimism.
It is in ANNIE that we are once again reminded to delight in the little things and to appreciate the beauty of life. See life differently in Annie. See life through the eyes of your child. Sing Tomorrow!
ANNIE, directed by original lyricist and director Martin Charnin for the 19th time, is playing at Marina Bay Sands till 11 September 2016. Tickets are available through www.marinabaysands.com/ticketing or SISTIC.