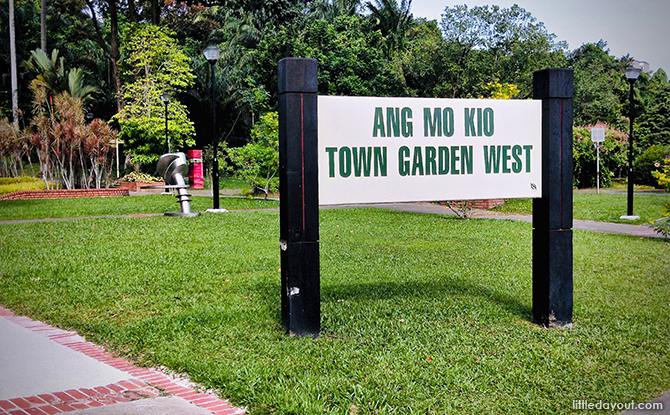 I'm not the most outdoorsy person but I do like being outdoors. And I'll qualify that by saying, I'm much more a "dine al fresco" kind of girl than I am a "let's go jogging" type!
That said, I think a stroll and some fresh air does the mind and body wonders, especially if you've been cooped up all day with a toddler.
Even though I've always lived within walking distance of Ang Mo Kio Town Garden West, I've never taken the time to explore it.
---
-- Story continues below --
I finally put time aside to just walk and wander, and I'll have you know that Ang Mo Kio Town Garden West is sprawling!
If you're a regular, you probably have your favourite spots. But for the uninitiated, check out these points of interest the next time you're in the vicinity.
The Lotus Pond
Built on a hillock with lush and spreading greenery, Ang Mo Kio Town Garden West is a great place for nature lovers and fitness enthusiasts alike.
Recreational runners who are up for a challenge will enjoy a jog on the many footpaths meandering through the park and over the hilly terrain. Should you prefer low-impact exercise, consider walking up – then down – the 120-step staircase.
Either way, you'll definitely get a hit of endorphins!
As you're cooling down, find your way to the Lotus Pond which is just along Ang Mo Kio Avenue 6.
Dragonflies resting atop lotus flowers and a whole pond of massive lotus leaves – it's a lovely sight to behold against the suburban setting of one of the oldest estates in Singapore.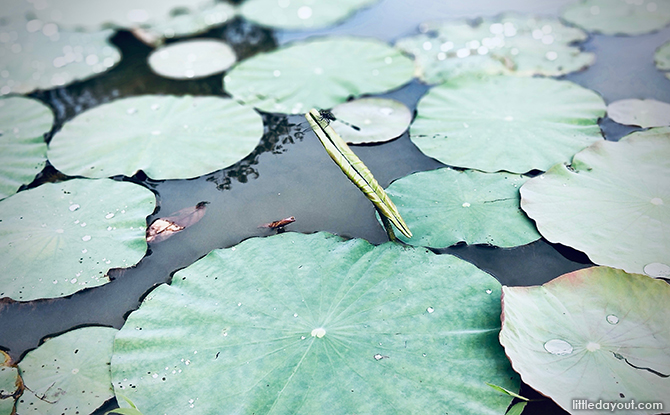 As it turns out, some 19 different species of dragonflies call the Lotus Pond home. Although I'm no dragonfly expert, I did get very trigger-happy and got as close as I physically could every time I spotted a dragonfly hovering nearby.
Adventure Playground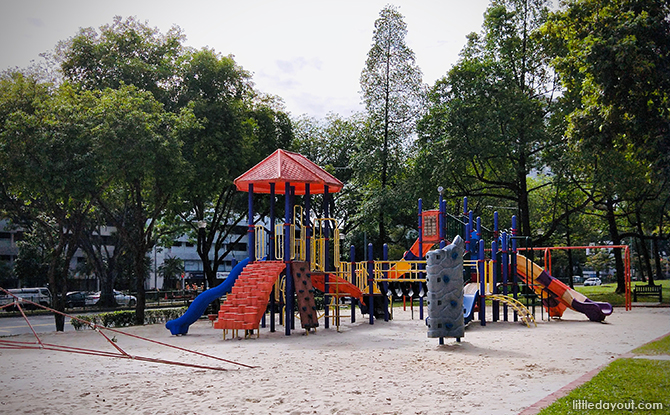 If you don't already know, McDonald's is a stone's throw away from Ang Mo Kio Town Garden West.
This particular McDonald's outlet has a little playground but I say, grab some food and drinks and head to the Adventure Playground instead.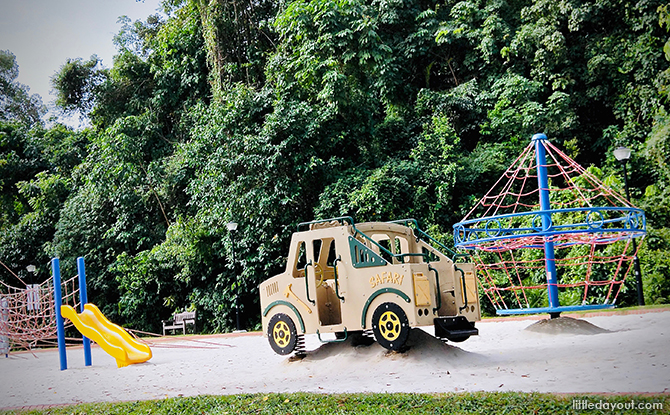 While you feed, let the children loose on this sandy playground that features some great netted climbing structures, plenty of slides, a couple of spring riders, and swings!
Suitable for children ages 2 to 12, the Adventure Playground has always been one of our favourite outdoor playgrounds in Singapore!
Kebun Baru Birdsinging Club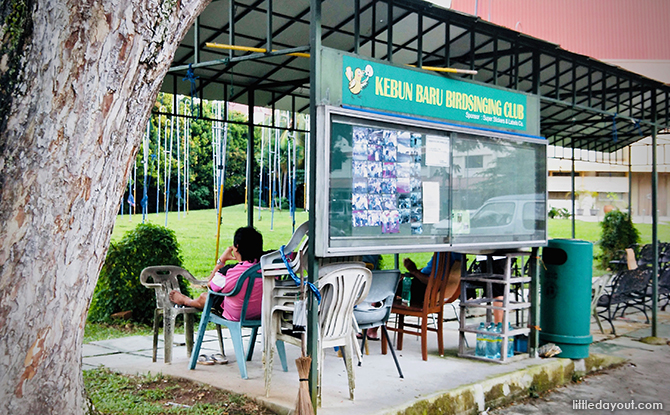 As you trek up and away from Ang Mo Kio Ave 6, you may start to hear faint chirping that will get more and more resounding.
Before you know it, you'll find yourself at a field of tall flag poles with birdcages hoisted high, and lots of uncles sitting around languidly under makeshift tents.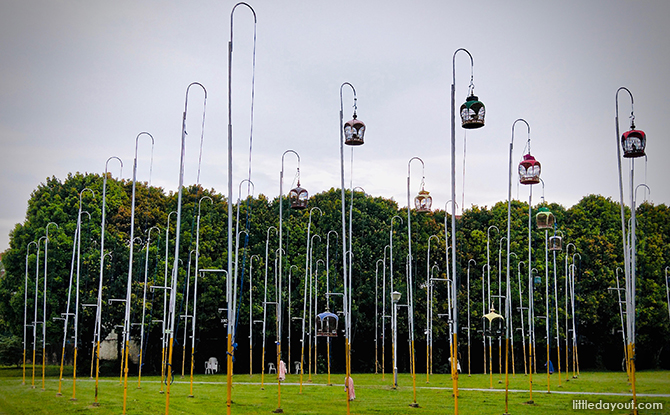 This is the home of the Kebun Baru Birdsinging Club, and if your children have never heard real songbirds sing, this will be a real aural treat!
Entirely donation-based and run by volunteers, the Kebun Baru Birdsinging Club is a piece of Singapore's kampung heritage and well-worth a visit one weekend morning.
Visiting Ang Mo Kio Town Garden West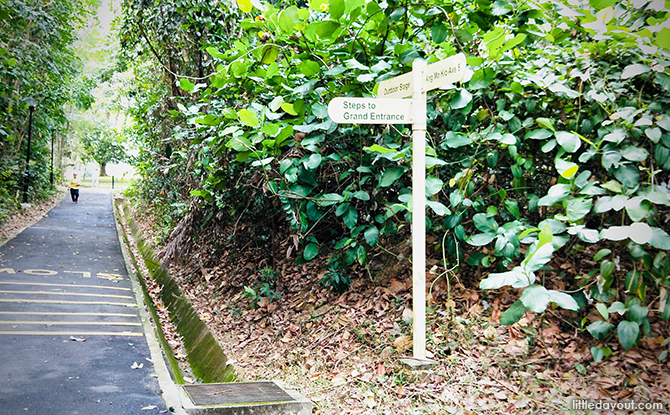 Ang Mo Kio Town Garden West can be found between Ang Mo Kio and Yio Chu Kang MRT stations. Alighting at either MRT station to get to the park will require a 10-minute walk.
There's also the option of taking a bus from Ang Mo Kio Bus Interchange and alighting along Ang Mo Kio Ave 6.
For more on Ang Mo Kio Town Garden West, go here.