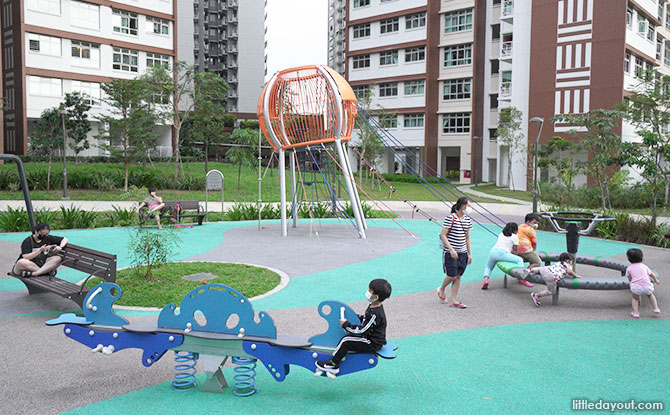 Located in Sengkang at 353 Anchorvale Plains is a new playground with the main play equipment being a giant jellyfish. It follows an underwater theme and features various sea animals and a specially designed You & Me swing for parent and child to bond and play on together!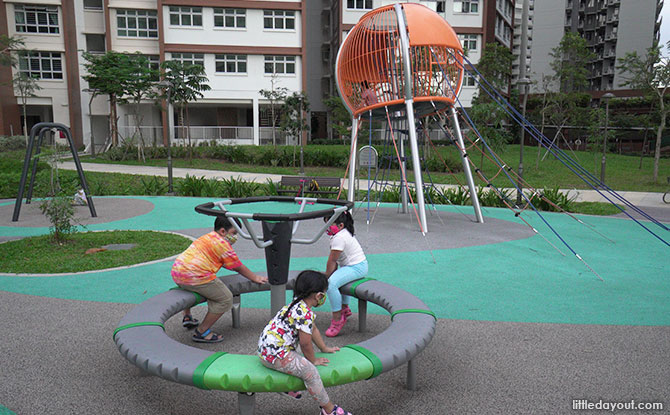 This playground is designed by local design company Playpoint Singapore, who is known to create unique and fun playgrounds. Notable playground projects include locations such as Jewel and TPlay at HomeTeamNS Khatib.
---
Anchorvale Plains Jellyfish Playground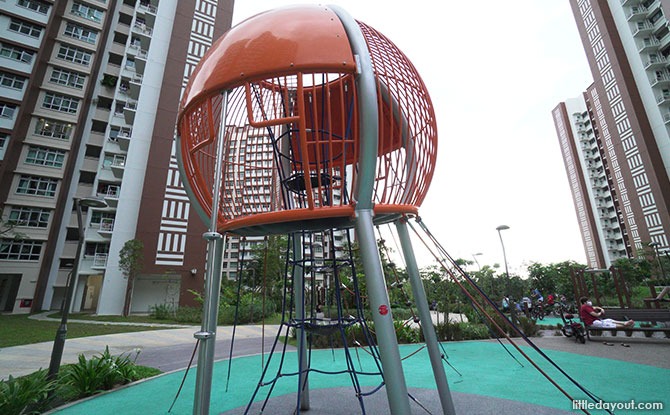 ---
-- Story continues below --
Right In the middle of the playground is a tall orange tower with a dome and many blue and orange ropes extending out from the top for children to climb and grab on to as they try to reach the top.
Along the side of the main play structure, there are other interesting features to explore and interact with including a pole and a ladder like-structure right in the middle of it for kids to scale up and down.
There is also a blue bouncy see-saw which resembles waves in an ocean. Kids of various ages should be able to fit on this blue play equipment.
There is also a green and grey wheel for kids to spin on! Kids can choose to play with it by collectively turning the handle to spin or to use their legs to gain momentum.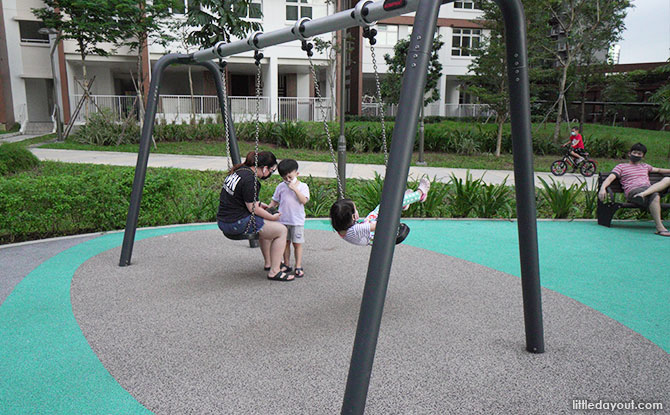 There are also two swings in the Anchorvale Plain Jellyfish Playground. These are suitable for two people to sit and swing side by side. Although there isn't a specific corner for toddlers, they can still enjoy a grey mini-slide with a gentle slope.
---
Anchorvale Plains Playground's KOMPAN You & Me Swing
Another play equipment designed for younger children is the KOMPAN You & Me Swing. This whimsical look and the easy-entry seat is specially designed for the child-parent as the swing allows the adult to sit at the front-facing the child as they swing in the swing together.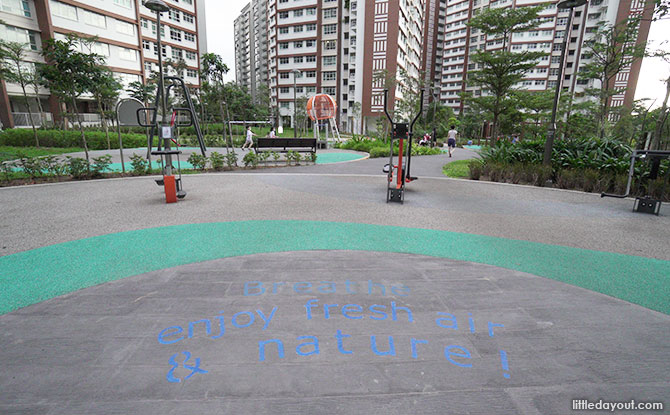 This playground also has two exercise corners and motivational quotes along the walking tracks. It was nice to have the reminder to take a breath and enjoy the day. There are a variety of equipment in the two exercise areas such as static exercise bikes, monkey bars and pull up bars.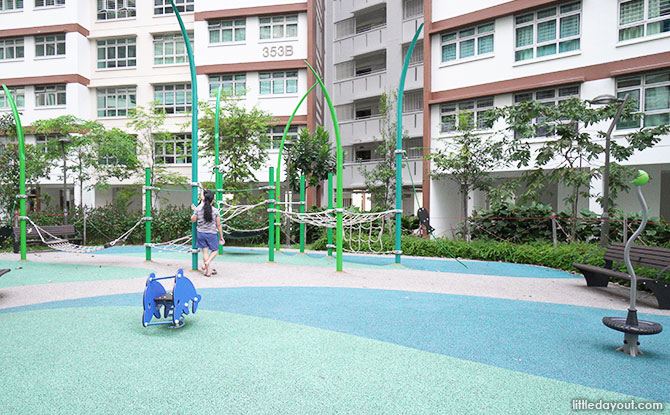 A short walk away, near to block 353B is a netted play area with a hammock as well as climbing nets, as well as a single rider bouncy see-saw in the shape of a dolphin.
---
Address of Anchorvale Plains Jellyfish Playground
The Anchorvale Plain Jellyfish Playground is located near Blk 355A Anchorvale Ln, Singapore 541355