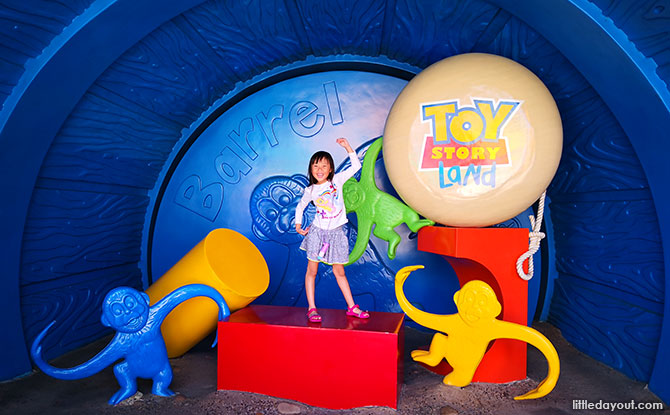 Hello! My name is Alysa and I am eight years old.
During the school holidays, Mommy and Daddy took me to Hong Kong Disneyland and I had an awesome time – just like I did at Ocean Park! Daddy said he was just as excited as I was to go because he's a big Star Wars fan.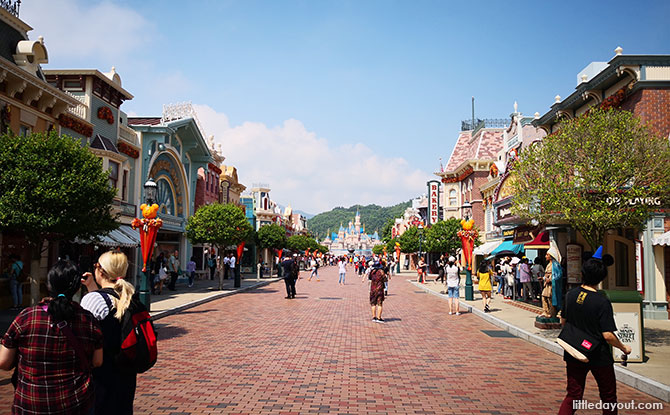 When we entered the park at Hong Kong Disneyland's Main Street, U.S.A. it was Mommy's turn to get excited because there were so many shops selling cool Disney stuff. Daddy had to chase her out after almost an hour otherwise we wouldn't have enough time to go for all the rides and shows.
Hassle-Free Holidays with Klook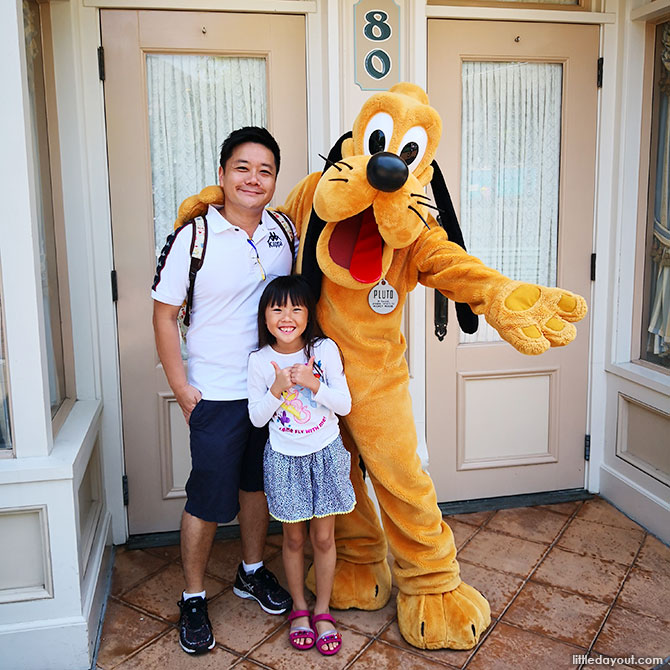 We bumped into Pluto, then got some yummy ice cream and popcorn with the meal vouchers that Daddy got from Klook. Daddy said it was very convenient and cheaper to buy the lunch and dinner vouchers online, and he got our park tickets from Klook too, so we didn't have to queue.
---
-- Story continues below --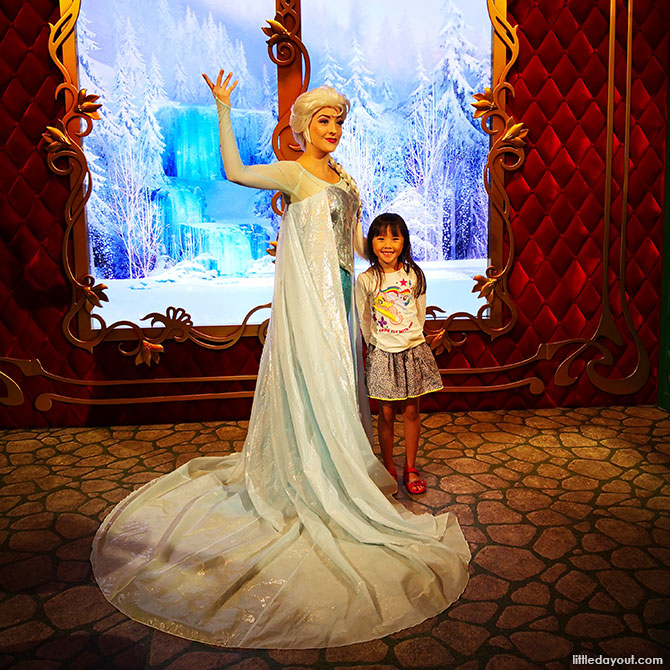 At the Royal Princess Garden, I got to meet Princess Elsa! You can also turn into a beautiful Disney princess at the Bibbidi Bobbidi Boutique. My favourite princess is Ariel, but they didn't have that costume. Daddy said it would be hard to walk around Disneyland with a fishtail anyway.
Swing into Jungle Adventure
Guess who I met on the way to Hong Kong Disneyland's Adventureland? Moana! She was kind and pretty, and I liked her long, curly hair. Her show was very creative and funny, they sang songs and acted out the whole story on an outdoor stage. Oh, and the coconut pirates were so cute!
Then we crossed the Rivers of Adventure on a log raft to explore Tarzan's Treehouse.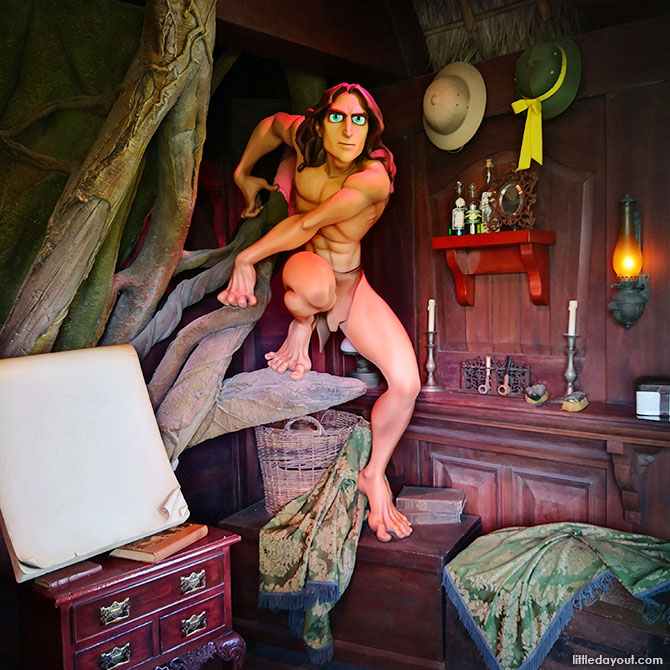 We had to climb stairs and cross a rope bridge to get to the top of a huge tree to discover the story of how he was raised by apes.
Wild West Fun at Hong Kong Disneyland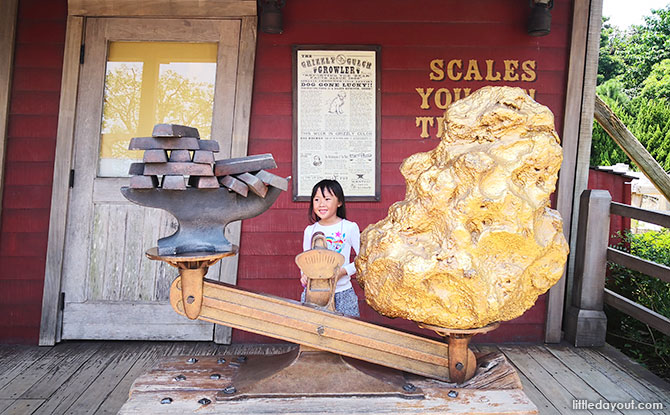 Daddy told me the Runaway Mine Cars at Grizzly Gulch was ok for kids my height, but I still found the ride's twists and turns and dark tunnels quite scary. We also found the gigantic gold Lucky Nugget. Daddy said it was like striking the lottery in the olden days.
Mystical Encounters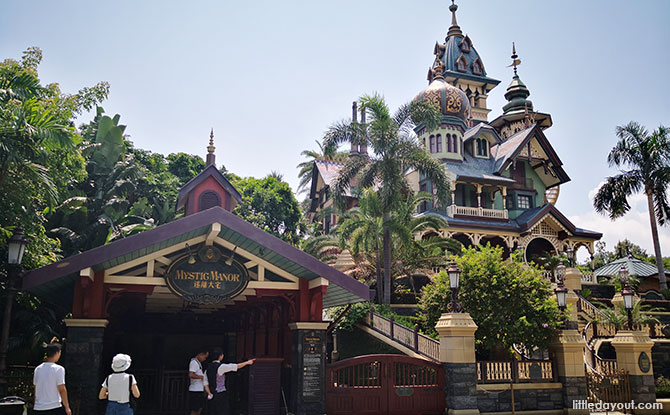 Mystic Manor was my favourite ride and Daddy says it can only be found at Hong Kong Disneyland. Inside, we met Albert, a naughty little monkey who opened a magic box and made all the statues, pictures and musical instruments in his master's house come to life!
To Infinity and Beyond!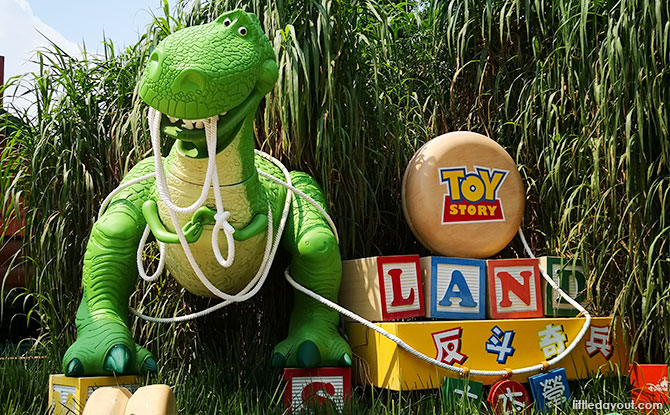 At Toy Story Land in Hong Kong Disneyland, we went skydiving at the Toy Soldier Parachute Drop. We then sat on the Slinky Dog Spin and went round and round as he chased his tail in circles. I was too scared to go on the RC Racer, which went really high up and down on a U-shaped track.
Revisit Disney Classics at Hong Kong Disneyland with Kids
We went on more fun rides at Fantasyland like the Cinderella Carousel, flying up and down on Dumbo, and spinning around in the Mad Hatter Tea Cups which made me very dizzy! Then we watched Mickey's PhilharMagic 3D show about Donald Duck getting into trouble with Mickey's magic wand.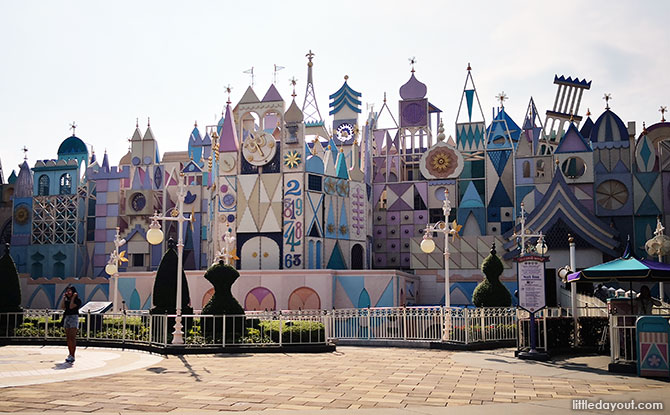 I heard from Daddy that the "It's a Small World" ride is so popular it can be found in all the Disneyland Parks around the world. Cute and colourful dolls of children dressed in cultural costumes sang and danced as we cruised around the world in a boat. Outside, the clock tower opens every 15 minutes for a mechanical toy parade.
A Long Time Ago in a Galaxy Far, Far Away – Star Wars at Hong Kong Disneyland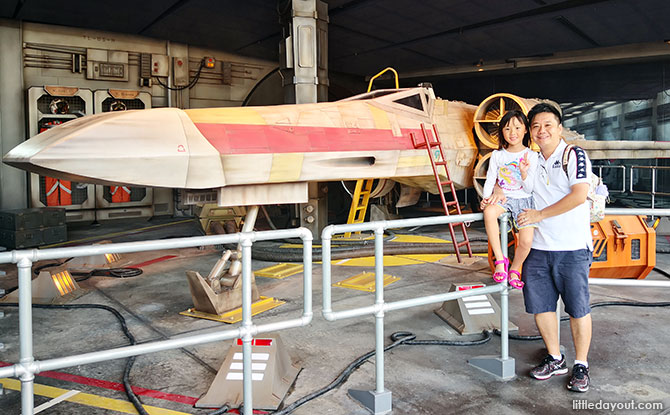 "Yay!" cried Daddy, as we finally reached Hong Kong Disneyland's Tomorrowland. He couldn't wait to go on the Hyperspace Mountain ride and get into the middle of a "Dogfight between X-Wing and TIE fighters". Later while he was looking at Star Wars things in the shop, Mommy and I watched the live show Jedi Training: Trials of the Temple, where kids visiting Hong Kong Disneyland can sign up to train as Jedi knights and end up in an exciting fight with Darth Vader himself.
Circle of Life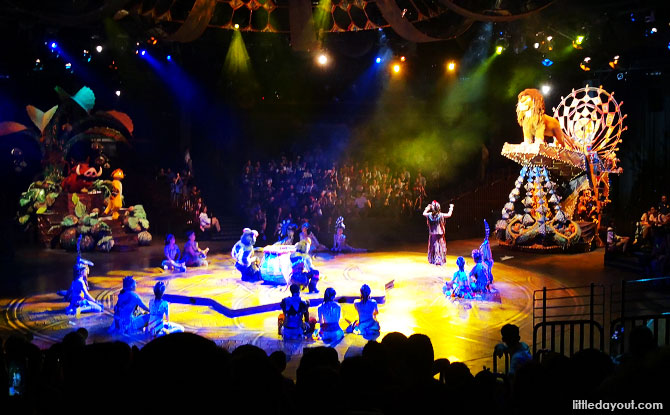 Afterwards, we headed back to Adventureland to catch the last show of Festival of the Lion King, a live musical with singers, dancers, fantastic costumes and special effects. Mommy said this was her favourite show at Hong Kong Disneyland.
Paint the Night
As the day ended, Mommy quickly went to do some last-minute shopping at Main Street while Daddy and I watched the "Disney Paint the Night Parade". I loved every minute of it! The music, the dancing and the colourful floats with all the Disney characters. Ariel the little mermaid waved at me!
I have so many wonderful memories of my visit to Hong Kong Disneyland, I wish I didn't need to leave. Daddy and Mommy really enjoyed themselves too, and Daddy promised to bring me to the other Disneyland parks one day, yay!
Plan Out Your Hong Kong Holiday. Book with Klook and Save
This feature is brought to you in collaboration with Klook. It contains affiliate links.