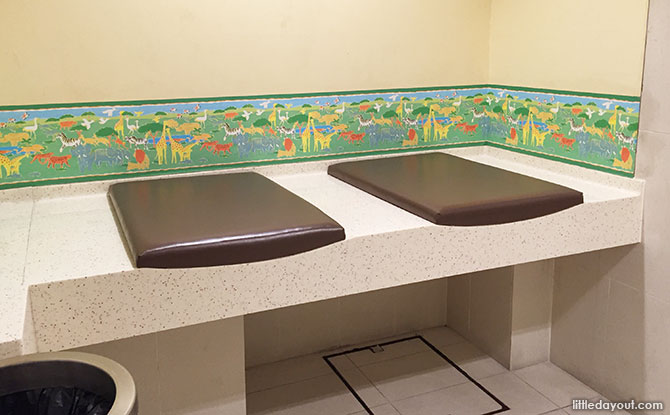 Address: 460 Alexandra Rd, Singapore 119963
Location: Levels 1 and 2, near restrooms
Key Features:
2 padded diaper changing mats
Hot and cold water dispenser
Sink
Breastfeeding room – long cushioned bench and 2 electrical points
Child-friendly toilet (only nursing room at Level 1)
Size: Large, accommodates more than 2 strollers
Find our MEGA guide to the nursing rooms in Singapore here.
---
-- Story continues below --
---
Review
The nursing rooms in Alexandra Retail Centre (ARC) are spacious, clean and decently equipped. Both the nursing rooms on Levels 1 and 2 feature two padded diaper changing mats, a hot and cold water dispenser, a sink and a private breastfeeding room. The breastfeeding room is lockable and contains a long, cushioned bench and two electrical points, the perfect set-up for nursing mothers who need a safe spot to breastfeed or express. The nursing room on Level 1 also contains a child-friendly toilet making it very convenient for families with both young and older children as all the needed facilities are located within the same room.
Level 1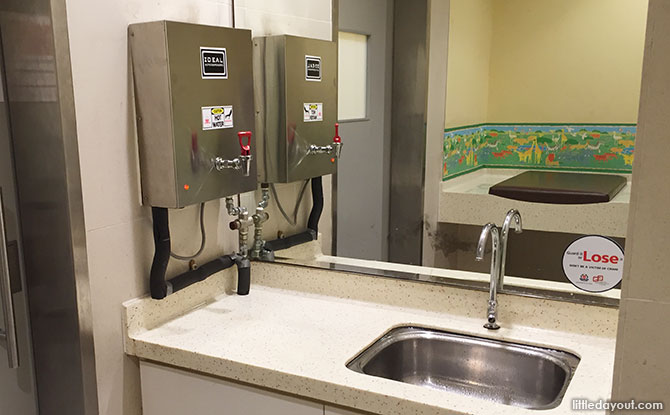 Level 2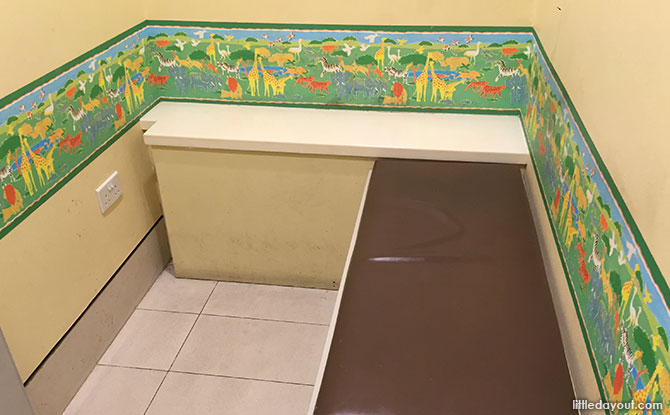 ---
Useful Information
Alexandra Retail Centre (ARC) Nursing Room
Address: 460 Alexandra Rd, Singapore 119963
Phone:
Email:
Website: