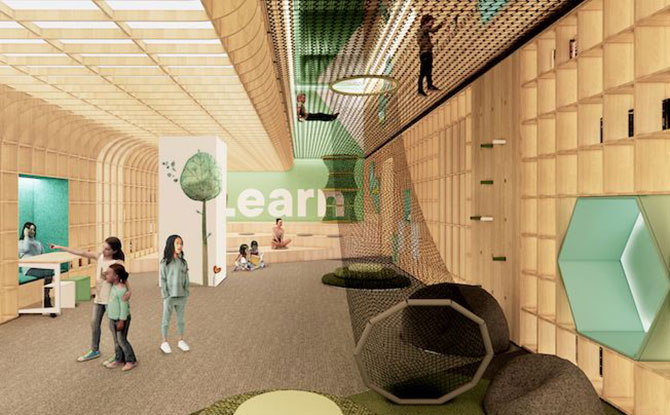 Exhausted from being a "Grab mum" or "Grab dad" driving your child to and from classes?
Frustrated from coordinating multiple schedules and navigating various administrative nightmares?
Eager to nurture your young learner in various life skills?
What if there was a one-stop co-learning and enrichment space just for 5 to 12 year olds?
This dream has come true for parents at Agora Colearning located conveniently at HarbourFront Centre, next to HarbourFront MRT and interchange. Agora Colearning aims to revolutionise the afterschool care experience and weekend enrichment scheduling with its technology-centric approach.
Agora Colearning is a learning ecosystem comprising a digital platform with state-of-the-art physical spaces. Agora offers children aged 5 to 12 (K1 to P6) a wide range of activities provided by the best tuition and enrichment providers, combined with an unrivalled after-school experience.
---
One Space, Over 25 Kinds of Enriching Classes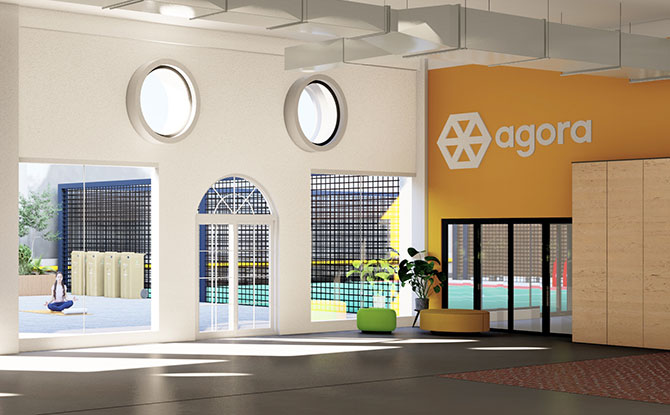 Step into Agora Colearning and be greeted with a whopping 20,000 sq ft space, a 4m tall floor-to-ceiling library and generous amounts of space for every child. The expanse of space and soundproof learning spaces continue to the 7,000 sq ft open-air terrace overlooking Sentosa. Think child-friendly lounge, library, multi-function studios, maker spaces, an outdoor play space, netted ball sports space – all within Agora Colearning. It is a perfect hangout for children!
The abundance of space, a rare commodity, allows for the possibility of hundreds of courses by more than 25 established enrichment and tuition providers.
Gain access to classes from top education providers such as YouLe Mandarin, Lorna Whiston, Math Mavens,  LCentral, EduGrove Mandarin, Lil' but Mighty, Vivo Kinetics, Saturday Kids, Heuristics Hub, Akido Shinju-Kai, SA Judo, Centre Stage, Craft Atelier, tinkermind, Create Lab, Ideas Ink, STEP Education and Whizz Kid amongst others, all at Agora Colearning.
Ease the pain of multiple venues, confusing schedules, inflexible booking policies and hefty deposits at this family-centric enrichment hub.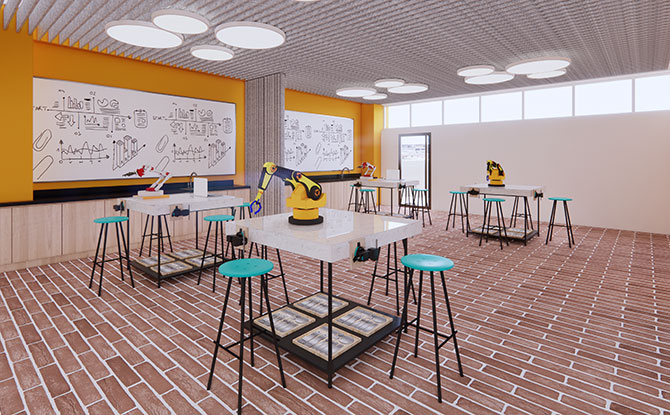 Aside from additional classes, children can choose to be at Agora browsing at the library, enjoying free-play sessions outdoors or engaged in pre-planned activities. Agora's hosts will facilitate both organised and spontaneous play – indoors and outdoors.
Dropping off your child will be an easy and straightforward affair at Agora. The centrally-located colearning space sits on Level 4 of Harbourfront Centre and is directly accessible from the carpark.
Agora Colearning's space was also built with a big emphasis on safety. Children's arrivals and exits are tracked, with messages sent to parents confirming their movement to get permission for actions such as exits. Child-only washrooms also ensure each child is safe and accounted for at all times.
---
One Platform at One Glance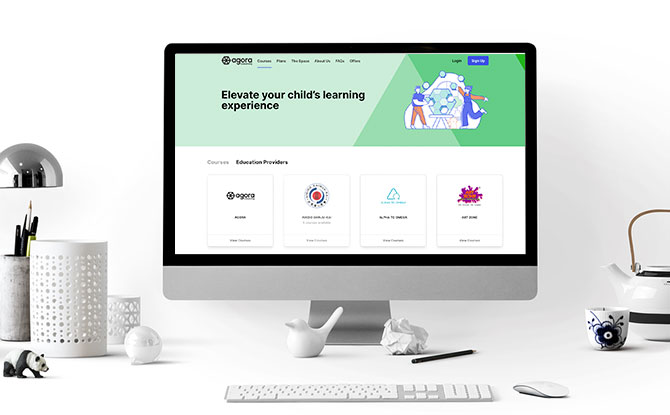 Searching for classes, coordinating with multiple enrichment providers, tutors, sports instructors on countless phone calls and chat messages will be a thing of the past.
Agora's digital platform eases the process with a few clicks. Simply search for courses according to the ages of children, browse, schedule, book and pay within minutes. The platform also allows quick communication with instructors and needful rescheduling.
Forget deposits, simply pay for the type of classes you select based on your preferred schedule. Agora's digital accessibility is a parent's fantasy realised. All essential information will be captured in one system seamlessly. Family schedules are instantly synchronised with Agora's platform.
---
Accessible Agora Experience with Top-notch Facilities
Subscribe to Agora Access or Agora Care to enjoy the top-notch facilities at HarbourFront. Choose from single hour or packages for supervised homework sessions, other engaging activities, library access and exclusive events. Plans can also be shared between siblings.
There's a spot for every child – whether it's for quiet reading, lounging, dancing, kicking a ball or getting creative at the Makerspace.
The conducive spaces are perfect for studying, learning or just decompressing from school. The colearning lounge and library will feature over 5,000 books, cushioned reading nooks and quiet study spaces.
Agora's spaces also include two multi-function studios with sprung floors, full mirrors and barres for mixed martial arts, Taekwondo, dance and performing arts practices.
For children who love hands-on learning, the Makerspace will encourage young makers to collaborate, think critically and hone 21st century skills.
---
A Parent's Dream – Agora Colearning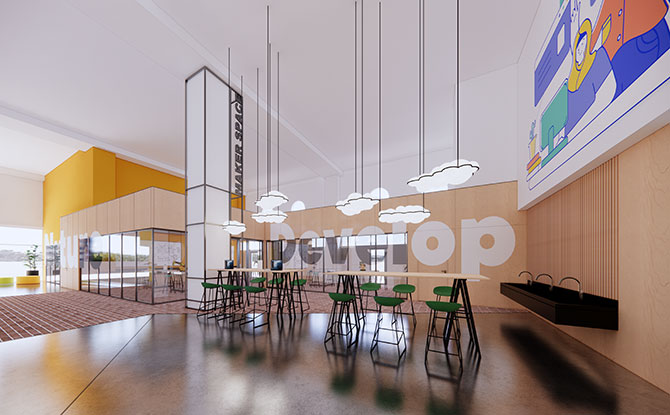 Excited for your child to be in Agora's one-stop co-learning and enrichment space? This family-centric haven opens its doors on 28 May 2022. Early bird sign-ups will receive the Agora opening promotion of 10 free hours of Agora Access for your child upon any course purchase!