Scents have the ability to subtly affect our mood, our state of mind, even our physical sense of wellbeing and energy level. And different types of scents bring about different effects.
So instead of using the same fragrance all through the house, harness the power of scent by choosing the right one for the purpose at hand, whether it's focusing the mind for a Zoom meeting, making guests feel welcome, or deodorising the house after a big cook-out.
Here, we've put together a simple guide of the fragrances that are best suited for different occasions.
---
What Fragrance To Use When
To boost focus and mental alertness
Even though more of us are able to head back to the office now, working from home is probably here to stay. To improve your productivity and keep post-lunch brain fog at bay, take in the sharp, bracing scents like rosemary, peppermint and pine. Lemon has been shown to keep people alert so they make fewer errors, while also providing an energy kick.
---
-- Story continues below --
Innerfyre Co. I Am Unstoppable Mint + Blood Orange + Sage, $40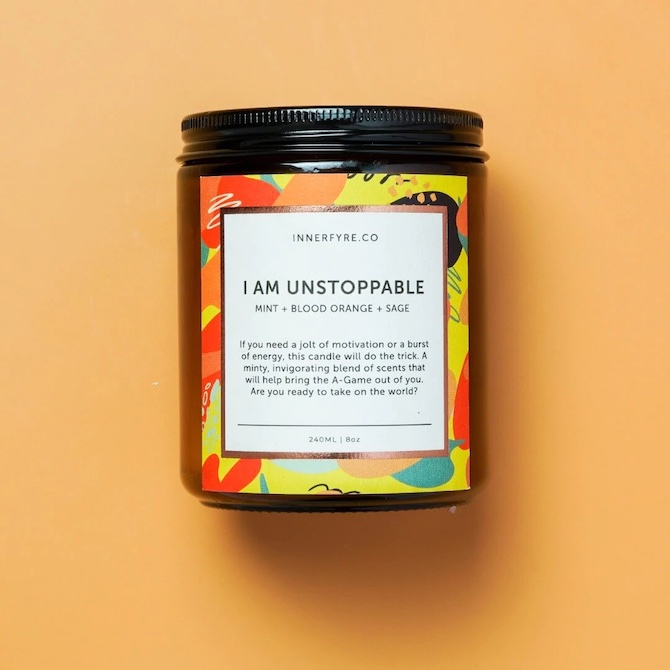 Artisan of Sense Rosemary & Peppermint Candle, $30-$63
---
To cut the smell of grease and cooking
You'll want something that's fresh and clean, but won't overwhelm or clash with the aromas of your cooking. Also, steer clear of heavy gourmand scents – there's no need for your kitchen to smell like the inside of a mudcake. Instead, go for citrusy scents like lemon, grapefruit and bergamot, or green, herby ones like basil, sage and vetiver.
Nine Wicker Ave. Farmer's Market Candle, $42.90
Fresh Hesperides Grapefruit Candle, $90
Temple Candles Lime Basil & Mandarin Candle, $84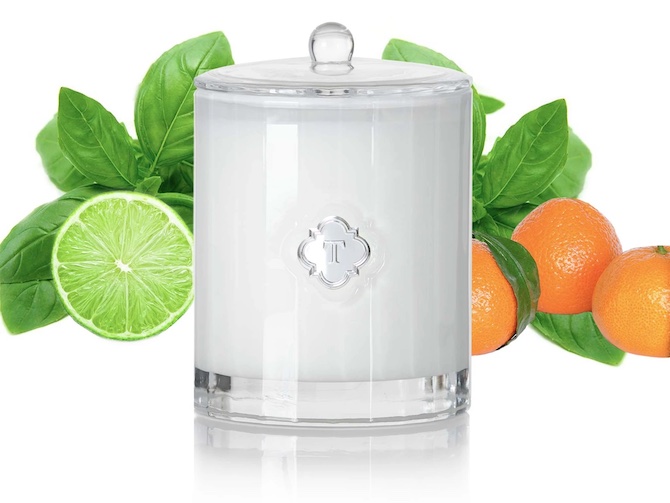 ---
To create a welcoming ambience
While different people will have different ideas as to what smells friendly, warm and deep scents generally work well. Look out for woodsy notes like cedarwood, frankincense, or sweet, comforting options like apple and blackberry. You might even try for an earthy, lived-in effect with fragrances that contain leather or tobacco accords.
Breathe Essentials Oud & Oud Cocosoy Scented Candle, $39-$79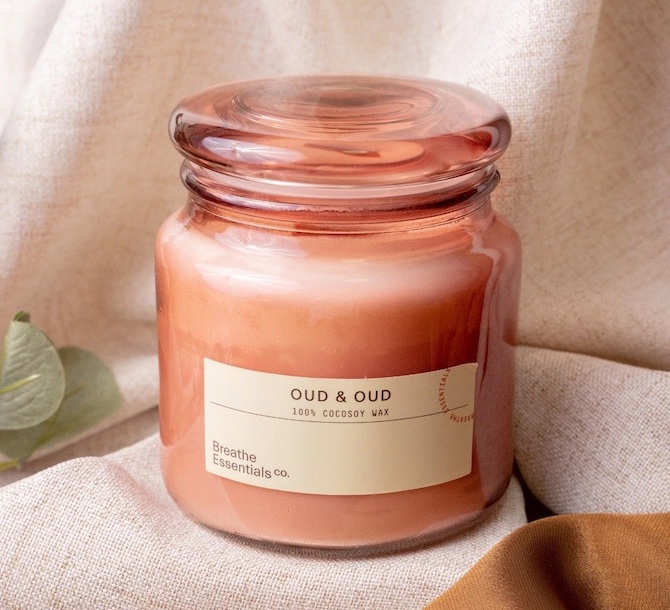 Soul Good Project Rhubarb & Black Plum Scented Candle, $45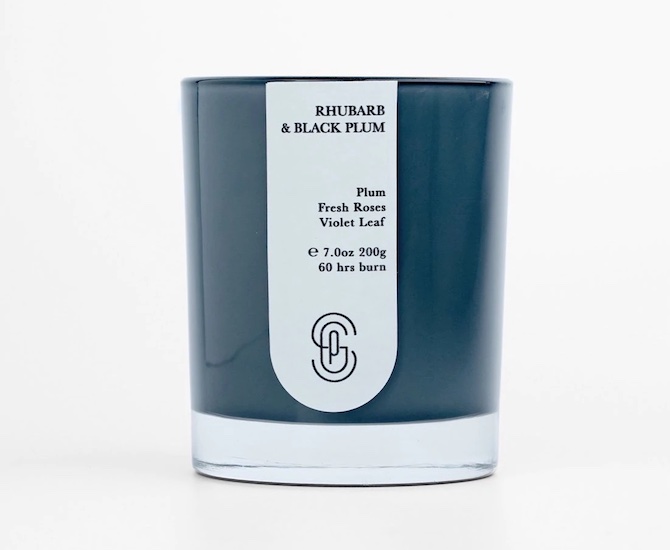 Malin+Goetz Leather Scented Candle, $84
---
To unwind and soothe a frazzled mind
The calming effects of lavender are pretty well known, but vanilla does a pretty good job too. Ylang ylang has been found to reduce stress and mental alertness, while studies on chamomile show it improves sleep quality. Heady florals like jasmine, rose and geranium are popular picks too, not to mention sexy.
Cara Candle Enchanted, $52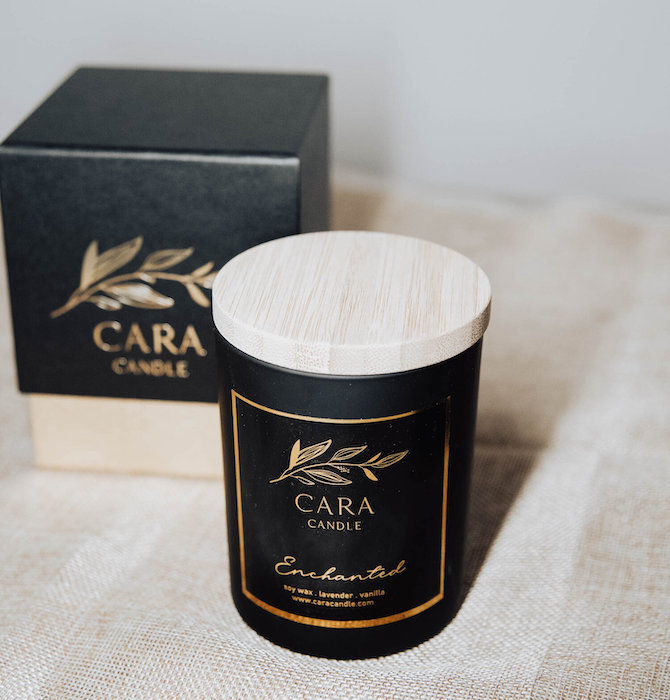 Hush Ylang Ylang Clove Essential Oil Candle, $20-$35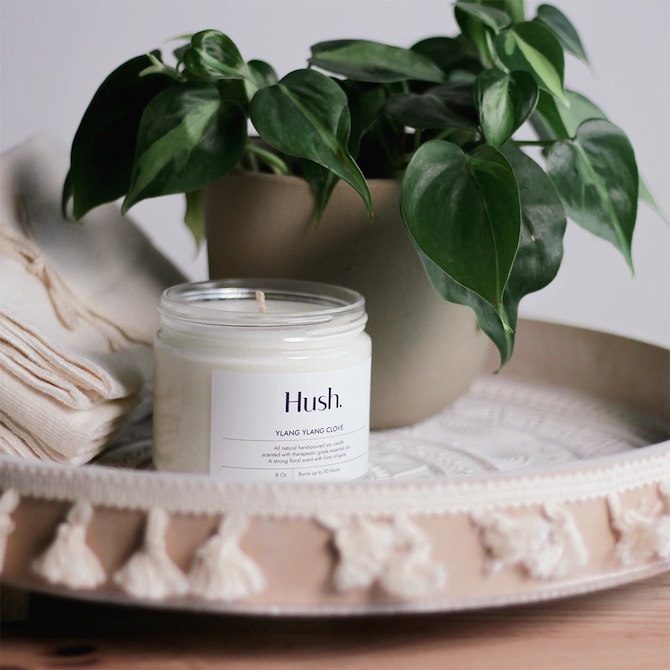 ---
To deodorise the bathroom
Ward off mustiness and odours with medicinal scents like eucalyptus and tea tree, or perhaps something citrus-based. If you'd like a more relaxing vibe, lemongrass and ginger are good for creating that spa-like experience. Alternatively, freshen up the space with a breezy, salt-tinged fragrances that will transport you to the seaside.
Lynk Artisan Ginger + Lemongrass Room Spray, $21.90
To Be Calm Beach Journey Sea Kelp & Peppermint Medium Soy Candle, $40
Hysses Home Scent Reed Diffuser Eucalyptus Rosemary, $49.90-$119.90