If ever there was a time our kids need to be resilient, it's now. As COVID-19 dominates our headlines, disruptions, restrictions, inconveniences and loss are, unfortunately, becoming all too familiar for many.
The good news is that resilience – or the ability to overcome difficult experiences and be positively shaped by them – can be nurtured in all children and strengthened at any age. That's because it's not pre-determined by your genes, but involves behaviours, thoughts and actions that can be learnt over time.
Books on Resilience
Imitation is a particularly powerful way for children to learn. And good stories provide a cast of relatable characters for children to imitate. With this in mind, we review 8 picture books on resilience, covering various aspects of this trait, which you can share with your young ones should they – or you – need some encouragement in this season.
All titles are available in print and/or online at the National Library Board (NLB).
---
by Kobi Yamada (Author), Mae Besom (Illustrator)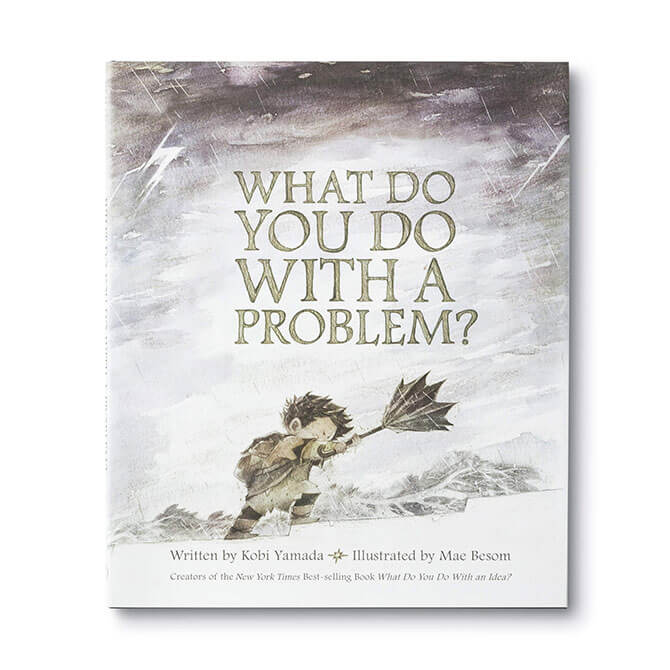 This is the story of a persistent problem and a child who doesn't know what to do with it. The more he tries to avoid it, the bigger it seems to get. But when he finally musters up the courage to face it, he finds it's not quite what he expected!
Detailed illustrations and inspirational prose combine in a powerful reminder of possibility. We like that it explores the common emotions children may encounter when confronted with a problem and the strategies they may employ to deal with it.
If you enjoy this tale, you may also want to check out the two other books in the series by the same team – What Do You Do With An Idea? and What Do You With A Chance?
NLB Call Number: JP Eng YAM
---
by Ashley Spires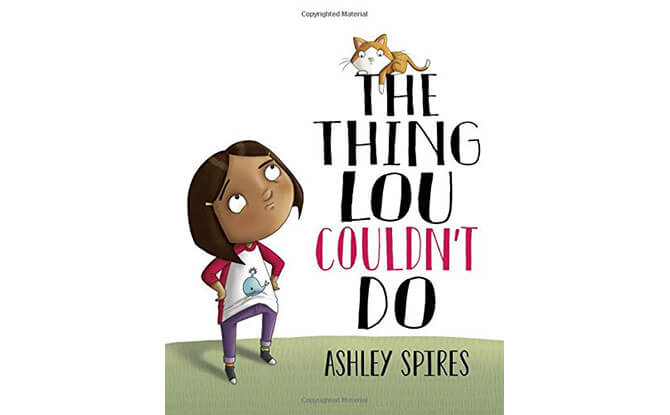 Lou and her friends are brave adventurers with big dreams. One day while looking for a ship to play pirates, one of Lou's friends suggests "Up there! The tree can be our ship". Lou has never climbed a tree before and she's not sure she wants to. Unable to convince her friends to play a "not-up-a-tree" game, Lou comes up with a host of creative reasons not to join them.
Using a generous dose of humour, the author sensitively depicts what children go through when faced with something difficult. Lou ultimately confronts her fear, but the tale doesn't end in typical success. Instead we appreciated the book's message that even trying to confront your fears can be empowering.
NLB Call Number: JP Eng SPI
---
by Dan Santat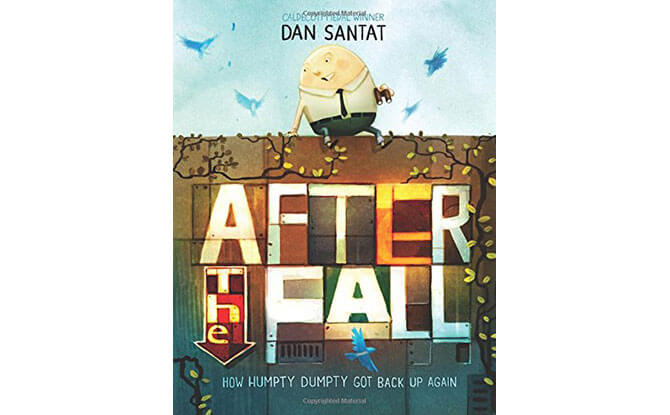 Ever wondered what happened to Humpty Dumpty after he fell off the wall? Well it turns out that the infamous fall changed the life of the avid bird watcher, whose favourite place was to be high up on the city wall. Now terrified of heights, Humpty longs to do what he loves most again. Can he summon the courage to get back up again?
This poignant and inspiring epilogue to the beloved nursery rhyme is a reminder to readers of all ages that "Life begins when you get back up".
NLB Call Number: JP Eng SAN
---
4. A Perfectly Messed Up Story
by Patrick McDonnell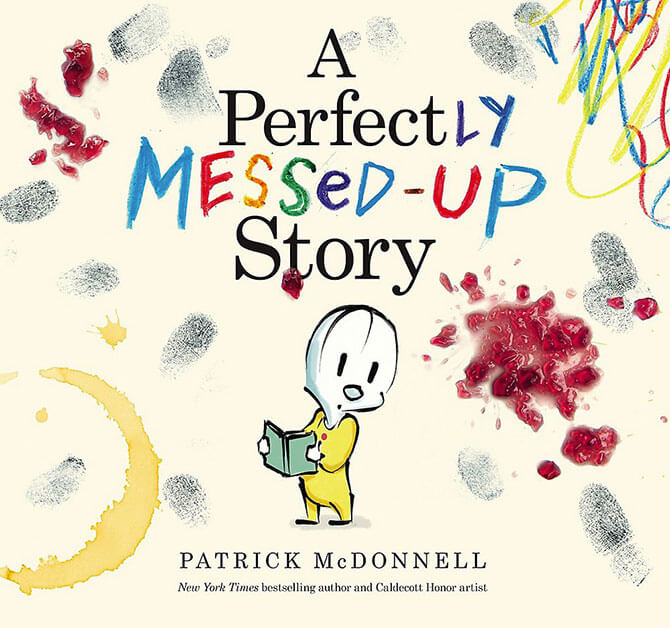 Little Louie's story keeps getting messed up and he's not happy about it. What's the point of telling it, if he can't tell it perfectly? But when he stops and takes a breath, he realizes that his story is actually good, messes and all.
This playful, interactive, untidy read-aloud has a serious message: embrace life's messes and don't be stymied by perfection.
NLB Call Number: JP Eng MAC
---
5. Beautiful Oops
by Barney Saltzberg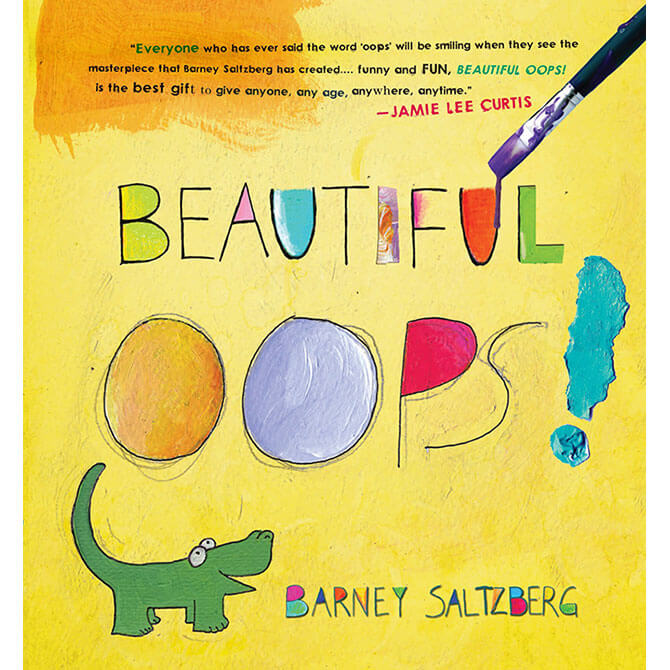 A work of paper engineering, this award-winning interactive book helps young readers see the possibilities inherent in mistakes. An accidental tear becomes the mouth of an alligator. A spill becomes the shape of an animal. A hole becomes a telescope.
We can't think of a more tactile or fun way of teaching kids as young as pre-schoolers the valuable skill of reframing a challenge or disappointment to focus on what we have rather than what don't.
NLB Call Number: JP Eng SAL
---
6. The Most Magnificent Thing
by Ashley Spires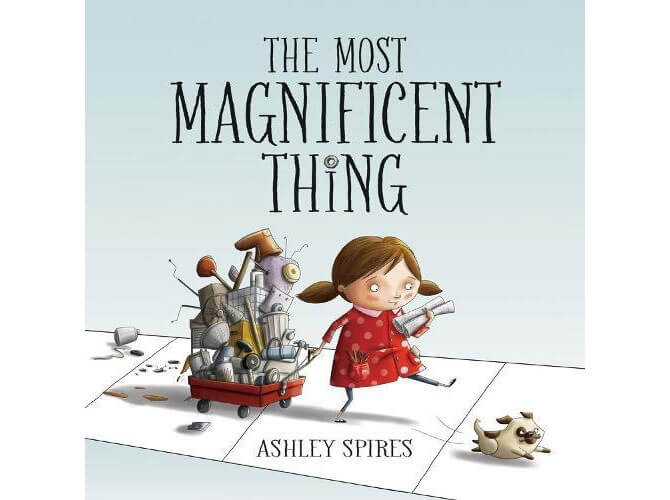 An unnamed girl has a wonderful idea to make the most MAGNIFICENT thing! After drawing diagrams, hiring an assistant and gathering her supplies, she starts work in her sidewalk workshop. Alas translating and idea to reality is a lot harder than she imagined! Meltdown ensues, but a short breather sees her returning to the task with renewed enthusiasm.
This is a story about the creativity, hard work and perseverance needed to bring any vision to fruition. It's also an honest dealing with emotions often encountered on the journey, from initial excitement to the waning of confidence and strong feelings of frustration and defeat. It also illustrates how new perspective is valuable in problem solving.
NLB Call Number: JP Eng SPI
---
7. Rosie Revere Engineer
by Andrea Beaty (Author) and David Roberts (Illustrator)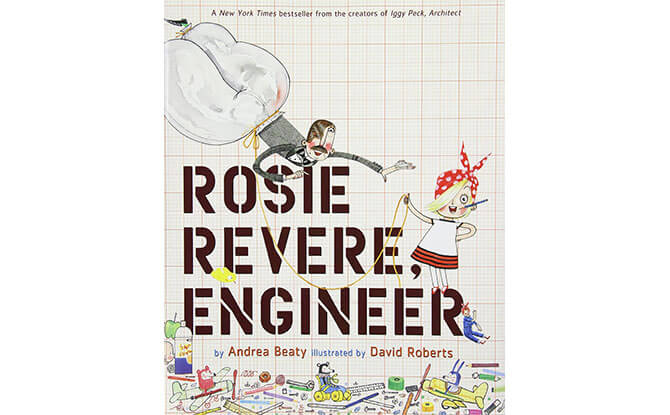 Young Rosie is always trying to solve problems with her inventions. But after being laughed at for one of them, shy Rosie keeps her ideas and ambitions to herself. Until one day her Great-Great Aunt Rose entices her to build a flying machine – that flops…or does it?
This New York Times Bestseller is a celebration of creativity, perseverance and the "first great flop" told through rhyming text. It is a conversation sparker about the benefits of failure and the pursuit of dreams.
NLB Call Number: JP Eng BEA
---
Finally we had throw in a non-fiction title that we felt admirably explains the science of brain growth – a key underpinning of growth mindset and therefore resilience – to kids.
8. Your Fantastic Elastic Brain: Stretch It, Shape It
by JoAnn Deak (Author) and Sarah Ackerley (Illustrator)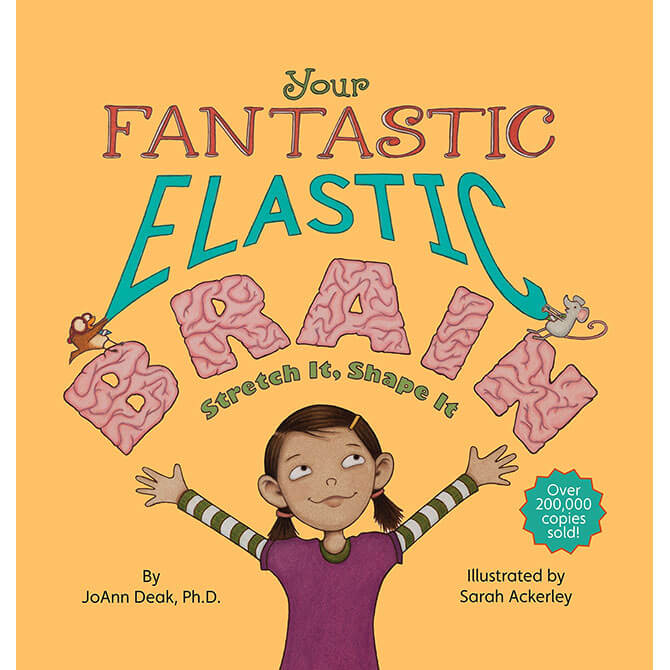 Written by a psychologist and educator, this book explains what the brain is all about through easily understood language, pictures and concepts.
Did you know that you can stretch and grow your brain? Or that making mistakes is one of the best ways your brain learns? We were especially fascinated to find out that you can stretch the amygdala – that part of your brain that controls your feelings – too, which is what we're doing when we pluck up the courage to do something we're afraid of. That's why it becomes easier the next time.
Now that's building resilience!
NLB Call Number: JP Eng 612.82 DEA
This story contains affiliate links. This means we earn a small fee if you purchase something through a link from our website. There is no additional cost to you. This helps to support Little Day Out and keeps us going.