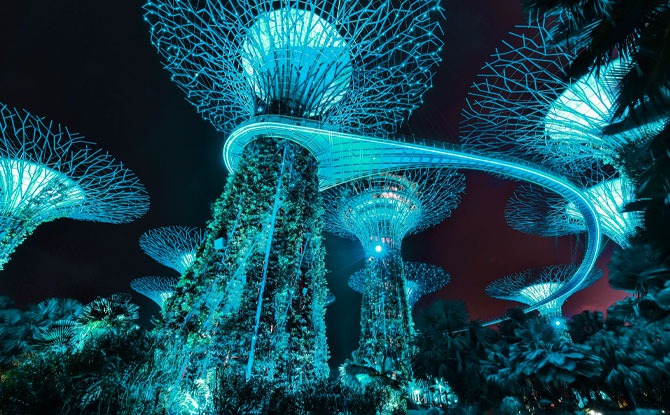 As a day for us to remember the importance of freshwater and advocating for the sustainable management of freshwater resources, World Water Day is celebrated every 22 March.
If you're looking for ways to participate in World Water Day this year, here are eight activities you can do.
---
8 Activities for World Water Day 2021 in Singapore
A 'Water Droplet Journey'
For a limited time only till 21 March, visit A 'Water Droplet Journey' by Science Centre Singapore. Here, participants will dress up as a droplet (by donning a droplet crown) and go through the different stages in the water journey, taking part in fun activities and exploring the galleries to learn more about the importance of water.
Project Blue WaVe's "Kayak 'N' Klean"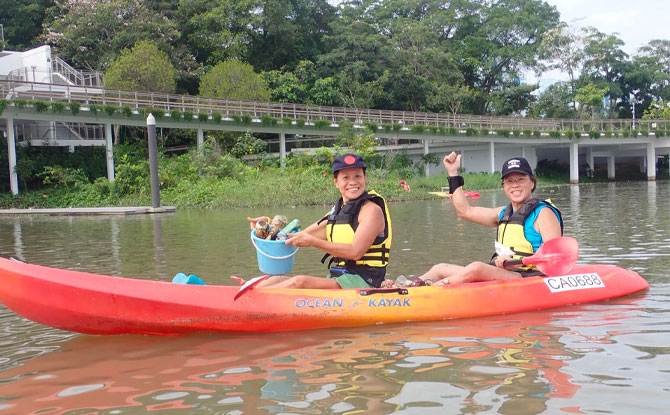 From now till 20 March 2021 – Project Blue Wave by PAssion WaVe, in support of Singapore World Water Day, is organising Project Blue WaVe's "Kayak 'N' Klean". The PAssion WaVe outlets at Bedok Reservoir, Jurong Lake Gardens and Marina Bay are dedicating every Wednesday to anyone who wishes to contribute to the community by cleaning up the reservoirs and lakes while paddling with their families and friends.
---
Feature Wall @ UNIQLO Plaza Singapura
From 15 March to 30 June 2021, there is a Feature Wall @ UNIQLO Plaza Singapura as part of UNIQLO's efforts in promoting water sustainability. Visitors will be able to see the various water-saving tips on their feature wall @ Plaza Singapura. Shoppers will be encouraged to share their own water-saving tips on Instagram and selected tips will be featured on @uniqlosg's page! To support #GoBlue4SG and show their commitment to the water cause, UNIQLO will be encouraging all their retail store members to wear blue over the weekend leading to World Water Day on 22 Mar.
---
See the City Turns Blue #GoBlue4SG
The inaugural #GoBlue4SG movement started a few years ago to rally local community partners and businesses to 'go blue' in their own ways to show their appreciation for water in March. As part of the #GoBlue4SG movement in Singapore, witness iconic landmarks and buildings across Singapore have pledged to light up in blue on 22 March, to symbolise their commitment towards water sustainability.
There are nine new buildings on the list this year:
5 Science Park Drive (Shopee Building)

Keppel Marina East Desalination Plant

Mount Fabel

Orchard Gateway (Link Bridge)

Read Bridge (Clarke Quay)

Sentosa Golf Club

Science Centre Singapore

Singapore Sports Hub

Wisma Atria
Those who head down to see the lights can share their best photos that relate to the theme – City Turns Blue, and stand to win a Canon iNSPiC 2-in-1 Instant Camera Mini Photo Printer worth $159!
Find out more about the Canon x Singapore World Water Day:#CityTurnsBlue Photo Contest on their Facebook page.
---
Benefit from some GoBlue4SG deals and promotions
This World Water Day 2021 in Singapore, PUB has partnered with retailers to offer "blue" deals and promotions (e.g. LiHO is bringing back their blue drink "Li Blue", customers dressed in blue will be able to get 20% off of Swensen's sundaes, etc) for March 2021. Shopping malls like Compass One and Orchard Gateway are also offering discounts on selected blue products or to customers dressed in blue
More details at the link here.
---
Support your child in Water Wednesdays at Schools
PUB Singapore has introduced "Water Wednesday" this March whereby schools are conducting water-centric activities and conversations about water sustainability with their students. Some pre-schools are getting their students to do simple water experiments or creating posters with water-saving messages. You can use this opportunity to talk to your kids about the importance of water conservation this March.
---
Visit the New Water Centre
If you are thinking of paying a visit to a place to learn more about water, a great place to learn about one of Singapore's National Taps is the NEWater Visitors Centre.
---
Take a trip to the Sustainable Singapore Gallery
Sustainable Singapore Gallery showcases Singapore's efforts towards water and environmental sustainability from the 1970s to the present. The 1,600 square metre gallery is divided into six zones and explores various things such as climate change and the efforts Singapore is making towards reducing waste and recycling materials.
Happy World Water Day 2021, everyone!