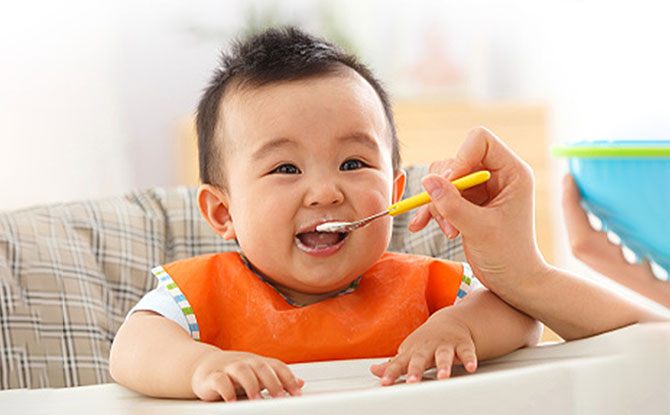 Sometimes, do you feel overwhelmed with information, "experts'" advice and little time to make decisions? We have what you need to make informed choices when feeding your baby on the go. Whether you are travelling with your little one, or constantly on the go, we have six quick tips and tricks for you on how to feed your child healthy food while moving about.
---
Feeding Your Baby Healthy Food On the Go: 6 Quick Tips for Parents
1. Choose Nutrient-dense Food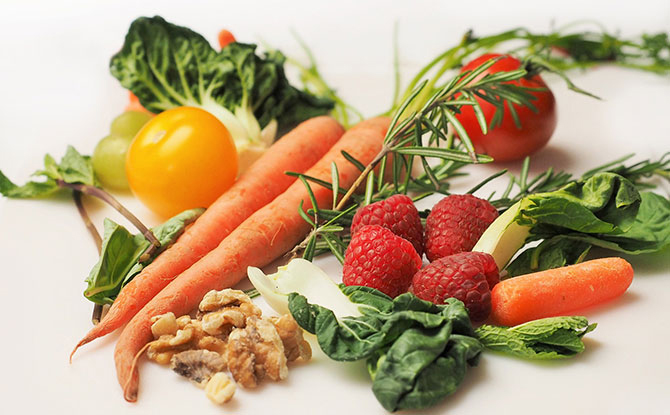 Top tip for feeding babies? Nutrient-dense foods should be prioritised.
Babies need essential nutrients for optimal growth and development. Being on the go doesn't mean that you need to compromise on the nutritional value of the food that he or she is having. You can still choose to introduce foods that are rich in vitamins and minerals such as Iron, Zinc, Calcium, Vitamin C, Vitamin E and B Vitamins, such as bringing along iron-fortified baby cereals. Check out Gerber's range of cereals here.
---
-- Story continues below --
---
2. Smart Ways to include Fruits & Fibre
Fruits and vegetables are often the first foods introduced to weaning babies. Popular choices include such as apple, avocado, pear, carrots and prunes.
For parents, packing fruits and vegetables and mashing them while out and about might be challenging. But there's no need to compromise on kids' nutritional needs just because you're having a day out. A smart alternative is to choose 100% natural puree options that are ready to eat. Just be sure to choose those which are free of preservatives, artificial flavours, artificial colours, and with no sugar added.
---
3. Fuss-free Quick Meal in 1 minute or less
When baby suddenly starts crying out for food, parents can feel anxious as they go about responding to his or her needs. With a little bit of preparation, this will no longer be an issue. Pack cereal into a baby bowl with a lid and put it into the going-out bag. When the little one is hungry turn it into a quick meal by mixing in breastmilk or prepared formula. It is an easy, fast and no-fuss way to satisfy baby in super-quick time.
---
4. Use Accessories to Make Meal Times Easier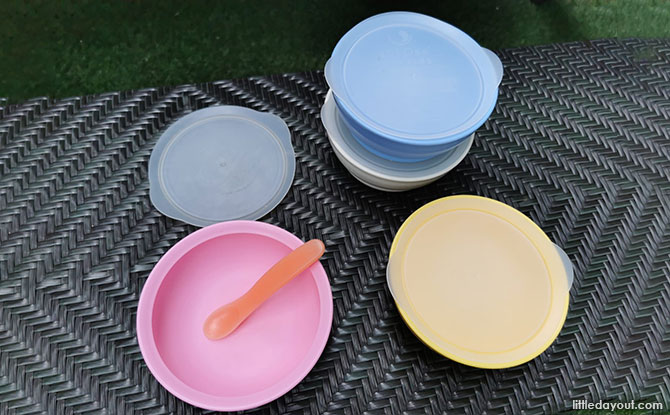 If you are going to be out for a long period of time, you may want to take multiple feeding containers with you. This will allow you to make use of a fresh container throughout the day, without having to search for a wash point each time you use one. You can wash all the used ones together as a batch at the end of the day when you reach home.
Bringing along your own dining ware that baby is familiar with can also make feeding time easier. Silicon bibs are useful for catching any spillage and making clean-ups easier when out and about. Items like activity placemats can also help to entertain baby while at the table.
---
5. Create Healthy Snack Boxes
To create a snack box for little ones, fill baby snack cups with healthy snacks. A pro-tip is to get snack cups with soft flaps on the covers. These allow little hands to reach in and pull out a snack without spilling everything on the floor. Snacks like Gerber's star-shaped Puffs, meant for small fingers, have the added benefit of allowing your little one to practise their hand-eye coordination. Your little one will love the independence of being able to feed himself or herself.
---
6. Gradual Exposure to Table Food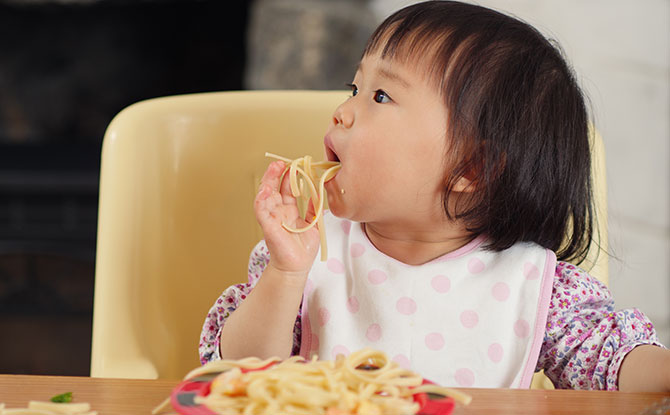 As the little ones get bigger, we can start to include foods from the table. Request for plain carbohydrates such as rice or plain pasta (if not gluten-intolerant), steamed vegetables and even a bowl of hot water to wash seasonings and sauces off the vegetables. This could also help expand your baby's palette and reduce the hassle of preparing a separate meal.
---
Choose Only the Best for Baby with GERBER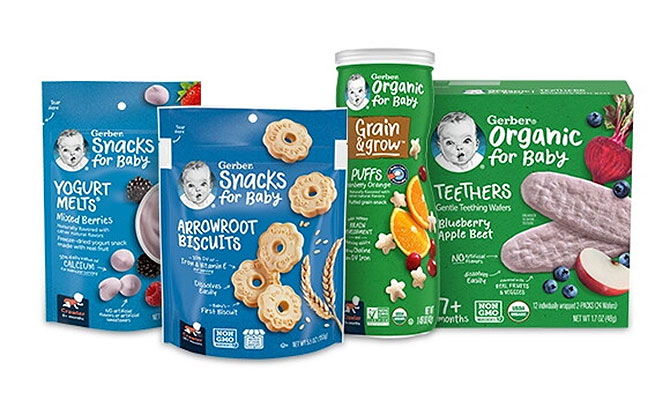 Founded on the ambition to give babies the best start in life, GERBER, the leading brand in baby food, carries a wide range of high quality cereals, purees and snacks fortified with essential nutrients to give babies the nourishment they need at every stage. Whether you are starting little one on solids or expanding baby's palate with flavour and texture, GERBER's range of products is perfect for any occasion and definately very helpful when it comes to on-the-go feeding.
Snacks like Yogurt Melts and Arrowroot Biscuits come in resealable friendly pouches to maximise the quality and freshness of baby food, while Puffs & Organic Lil' Crunchies come in a handy portable size for travelling. Even their Organic Teethers come individually wrapped, to give the ultimate crunch while helps to soothe teething gums.
For more on GERBER's range of baby food, click here.
This feature is brought to you by GERBER.