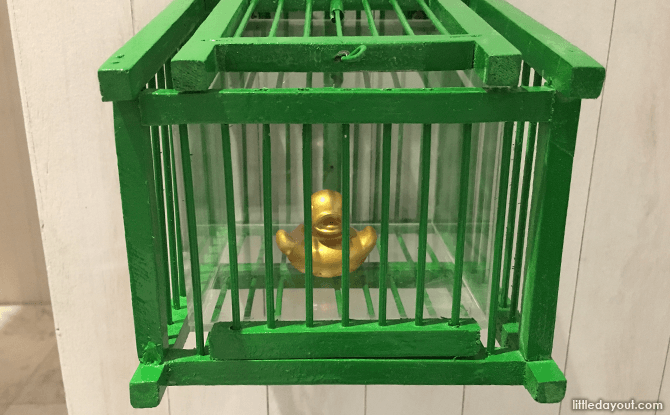 The inaugural Gallery Children's Biennale is being held from 20 May to 8 October 2017 at National Gallery Singapore. The exhibition features 10 works from 9 artists based on their interpretation of the theme, Dreams and Stories. Here are 6 things you should know about before visiting this children's art exhibition.
1. Gallery Children's Biennale 2017's Exhibits are Found Across National Gallery Singapore's Public Spaces
Rather than being confined to one gallery, the exhibits at the first-ever Gallery Children's Biennale 2017 are spread across the National Gallery Singapore. Making use of different spaces around the gallery, you will also be touring the building as hunt down the different installations. Be prepared for some walking and look out for the big yellow signs around the Gallery that direct you to each installation.
2. Pick up a Children's Biennale Art Pack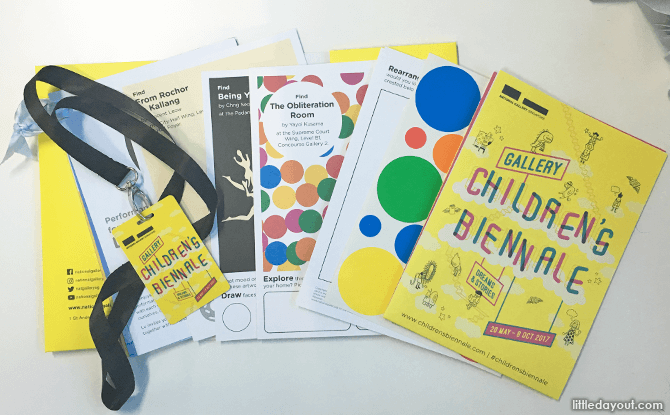 For $5, you can get a Children's Biennale Art Pack. Inside are stickers that you can use in The Obliteration Room, illustrated art activity cards, a Gallery Children's Biennale trail map and writing materials. Kids will love the kid-sized festival pass too.
The Children's Biennale Art Pack can be purchased from the Level B1 Ticketing Counters and the Family Desk of the Keppel Centre for Art Education.
3. Don't Wear a Skirt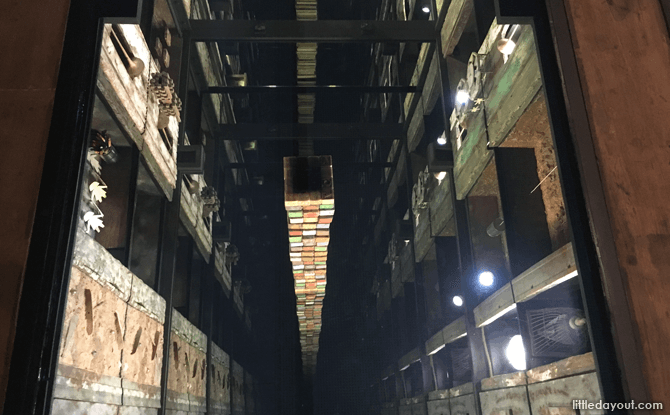 Firewalk: A Bridge of Embers is a fascinating installation that makes use mirrors to create an optical illusion of walking in mid-air. Having said that, ladies are advised not to wear skirts if they wish to try walking on the Bridge as it has mirrored surfaces.
4. Join a Dreamcatchers Tour
Free suitable for families, tours will be conducted on Wednesdays and Saturdays at 5 pm, starting 24 May onwards. On the tour, docents will take visitors around the exhibits at Children's Biennale 2017. Spaces are limited to 20 visitors only on a first come first served basis. Register 20 minutes before the start of each tour at the B1 tour desk.
5. Workshops for Families and Tweens
Workshops will be held as part of Children's Biennale 2017. These include parent-child workshops in June, August and September for children aged 7 years and above, and tween workshops for 11 to 14 year olds. Parents and early childhood educators can also participate in a forum on how to cultivate curiosity in children and engaging a child through art. Visit the Children's Biennale website for details.
6. Look Out for Outdoor Festival in August
Look out for an outdoor festival that will be organised by the Gallery in August. The Civic District Outdoor Festival: It's Time! will be held from 4 to 6 and 11 to13 August. It will feature outdoor displays, theatre performances and F&B pop-ups.