We mark Earth Day once a year on 22 April. But the truth is, looking after the health of our planet and its creatures really should be an ongoing effort. And one of the ways we can chip in is by making conscious choices in the products we buy, such as beauty and personal care.
Increasingly, more and more beauty brands are gearing their practices and products towards being good for our skin and the environment. This means using sustainable ingredients (often organic botanicals), minimising packaging or producing in small batches, using recycled or recyclable materials and offering refill options.
Some are vegan, which means they contain no animal-derived ingredients like honey, beeswax or dyes from crushed beetles. And many are cruelty-free, so no animals were harmed in testing or manufacturing.
You don't have to look far for brands that tick these boxes either. There are plenty of homegrown beauty labels committed to offering clean and green products. And since most are selling through their online stores, you can still purchase during this Circuit Breaker period, thereby supporting local businesses while being eco-friendly.
---
-- Story continues below --
Here, we round up some to consider.
Rough Beauty
Specialising in handcrafted botanical bath and body products, Rough Beauty's calling card is its bar soaps made using sustainable palm oil.
All products are handmade with botanical ingredients and contain no synthetic fragrances, colours, sulphates and parabens. Instead, the brand relies on plant essential oils, herbs and spices to create its scents and hues.
Packaging is kept simple to reduce wastage and uses recyclable materials like cardboard. On certain days of the month, the Rough Beauty studio is open so customers can purchase their items in store without packaging or bring their own containers for refills.
Oasis Skin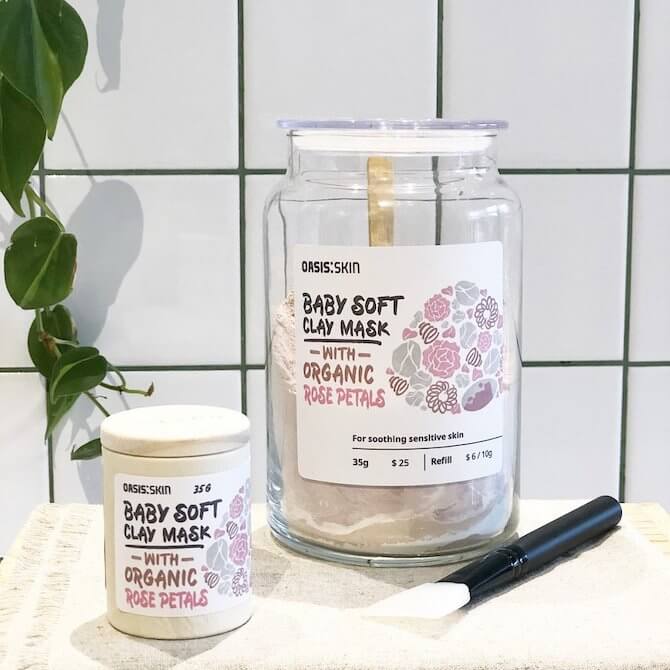 Started by its founder Hildra Gwee to treat her sensitive, acne-prone skin, this vegan skincare line promotes a natural, sustainable beauty routine with zero harsh chemicals.
Products are freshly made fresh throughout the week, using carefully sourced botanicals like cold-pressed plant oils, premium clay and organic essential oils and herbs.
There's a good range available, from facial bars and masks to zero-waste solid shampoo and conditioner bars. And customers are encouraged to bring back their bottles and jars for refills at a 10% discount.
Want Skincare
Designed with busy, jet-setting urbanites in mind, Want's ethical, cruelty-free products are packed with nourishing and antioxidant benefits to help skin stay healthy amidst the stress and pollution.
The brand uses only pure botanical extracts (many of them organic) and minerals in its formulations – no chemical nasties or synthetic stuff. And all ingredients are fair trade and sustainably sourced.
To reduce its carbon footprint, Want's formulations contain no water, which is usually the biggest component in beauty products. Instead, it uses ingredients like aloe vera juice and plant oils.
Balm Kitchen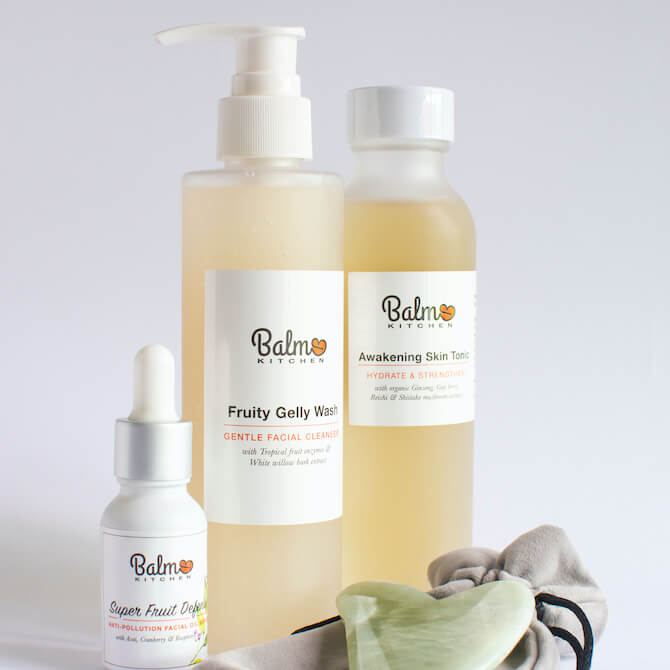 This conscious green beauty brand came about when founder Teresa Foo sought to find a gentle, all-natural fix for her son's atopic dermatitis.
Vegan and cruelty-free, the brand focuses on Asian botanicals like ginseng and goji berry, and uses certified organic ingredients where possible. It makes a conscious point to work with eco-friendly manufacturers and suppliers, and uses glass, PET and BPA-free packaging to encourage consumers to recycle.
All invoices are electronic to reduce the need for paper and orders are usually packed using recycled or recyclable materials.
Sen Natural
Women apparently ingest an average 3.5 kg of lipstick in their lifetime. Which is why it's important that the stuff you put on your lips are safe and edible.
Sen Natural's range of lipsticks are made in Singapore using raw, natural and cruelty-free ingredients sourced from around the world. These include coconut oil, beeswax and cocoa butter.
As the lipsticks contain no chemicals, they're not only safe for use but they also won't contaminate oceans and rivers when they wash into them. The brand is also committed to sustainability, which is why it only sources from ethical suppliers with sound environmental practices.
Alcheme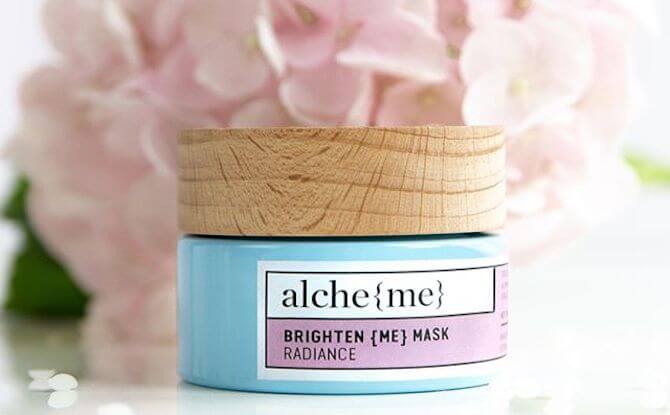 This customised skincare label started by two former beauty industry executives allows you to create bespoke products like serums, moisturisers and masks according to your exact skin needs.
There are 25 botanical concentrates and vitamins to choose from, all coming from traceable origins. No controversial chemicals like parabens and petroleum-based derivatives are used in the formulations.
The brand doesn't test on animals and products are free of pollutants like silicones, which have been found in ocean animals after they wash out to sea. In addition, only 100% recyclable wood and glass packaging are used.
This story contains affiliate links. This means we earn a small fee if you purchase something through a link from our website. There is no additional cost to you. This helps to support Little Day Out and keeps us going.