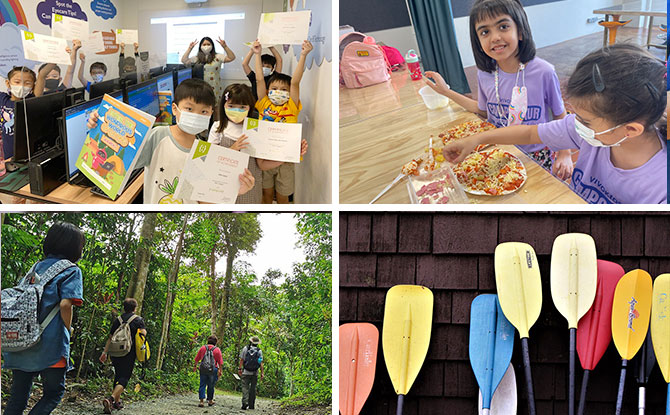 September holidays are barely two weeks away! If you have not planned activities for the break, here are some September 2022 school holiday programmes to consider.
There are over 50 of them! Agora Colearning offers over 40 holiday camps at its spacious Harbourfront haven, Coding Lab will be offering holiday camps using its award-winning curriculum and there are plenty of September holiday camps outdoors just for the children to enjoy the fresh air while having fun.
Read on for the details!
---
September School Holidays 2022 Camps & Programmes For Kids
Over 40 holiday camps at Agora Colearning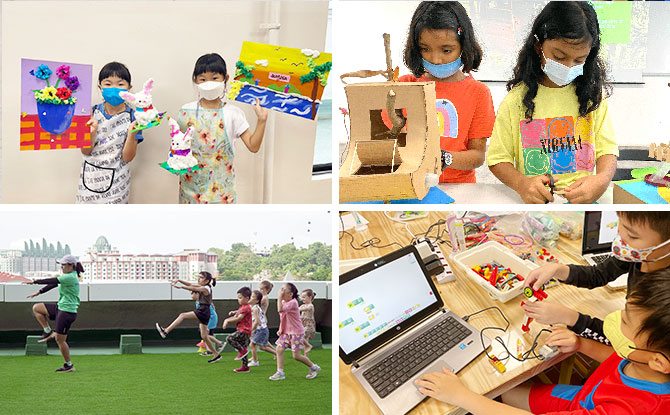 ---
-- Story continues below --
Agora Colearning is the best place to be for camps this September Holidays! Save on multiple trips to multiple venues and head to Agora Colearning where over 40 different camps are happening. The spacious colearning haven has 20,000 sq ft of space with coding and robotics classes, art & craft, speech & drama, architecture, sports and yoga, medical role play, boardgames, magician and usual academic-centric camps!
Mix and match the camps for a holistic experience! Top up with Agora Day Pass to enjoy meals and activities after camp. There's no need to watch the clock and pick your child on the dot as they are safe at Agora Colearning for a full day of exciting activities. Over 14 premier education providers have offerings that will enrich and engage your little ones during the September school holidays.
Browse all camps here.
---
Coding Lab's September & October Holiday Camps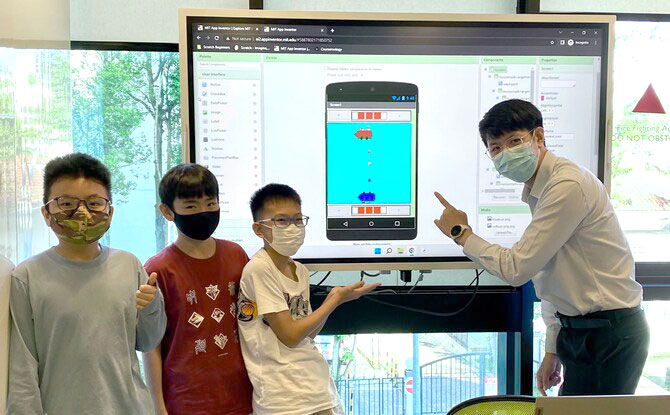 Coding Lab is the go-to school for coding lessons. Spark your child's interest in coding and get a taste of the award-winning curriculum at its September and October holiday camps. The holiday camps are thoughtfully designed for children ages 5 to 18. Younger ones ages 5 to 6 will play with Photon, the friendly robot, 7 to 9 year olds will learn the basics of coding through Scratch, 10 to 12 year olds will create their own gaming app with App Inventor and try Robotics, while the 13-18 year olds will learn a popular programming language – Python.
Coding Lab students have attained Olympiad medals, DSA-ed into the Secondary School of their choice and won prizes on National and Global platforms. Hear from Coding Lab alumni here. Physical camps will be held at Coding Lab's Learning Centres in KAP Mall and Parkway Parade, opt for online classes for the convenience. Camps are on 5 to 9 September and 10 to 20 October.
---
Little Day Out's Ultimate Ubin Eco-Adventure Mystery Quest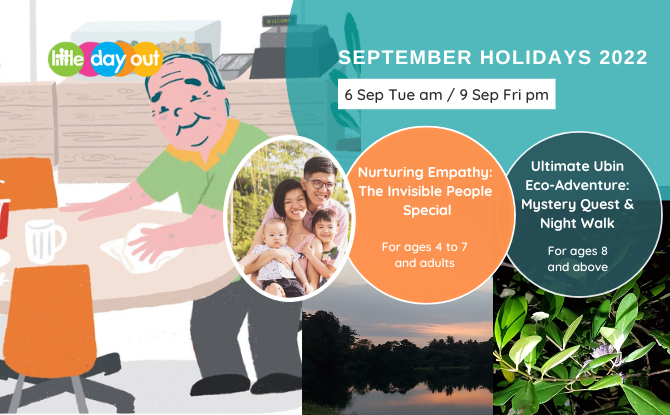 Think you are a competent explorer? We will be challenging you to a half-day Eco-Adventure Mystery Quest at Pulau Ubin and rounding it off with a guided night walk on 9 September! Do you know what treasures are hidden in Pulau Ubin? Come and unravel our Ultimate Ubin Eco-Adventure Mystery Quest!
We will uncover gems of biodiversity through observing, navigating, strategising and solving puzzles. Fastest parent-child pair/family team wins! Then tuck into a hearty old-school picnic dinner while enjoying the sea breeze and bond. The excitement continues after hours at a guided night walk to spot the Greater Mousedeer, Leopard Cat, Spotted Gecko, scorpions, civets, owls, crabs and more!
---
DUXTON Playground's Fairy Tale Fun Camp
Join the Fairy Tale Fun Camp curated by Lorna Whiston School and DUXTON Playground. The camp will take the children on a magical ride by learning all about fairy tales. Cultivate a love for language and encourage the use of creativity in speech and art. The camp is recommended for children ages 6 to 12.
Meet the characters here.
---
Little Day Out's Nurturing Empathy in Your Child: The Invisible People Special
Head to Bishan-Ang Mo Kio Park for a Little Day Outing with the author of The Invisible People series – Ames Chen. Hear from Ames and her daughter, Mya, on nurturing empathy through noticing the invisible people around us. This will be an interactive, hands-on session for families on 6 September!
Sign up here.
---
Free Multi-sports Programme by SingaSports, Bishan Park
Encourage the little ones to explore different sports and discover their interests through this multi-sports September school holiday programme. The dynamic curriculum offered will help your children keep active while building their confidence at play this September holidays. Sign up for free here!
---
Brave New Worlds' Quayside Riverwalk
Head to the city bay area with drawing tools and watercolour paints. This live art lesson will get young artists to capture the essence of a bustling city while looking at the work of Singapore en plein air artists like Tang Yue Nang.
More details here.
---
Canoe Polo at Pandan Reservoir
Want to learn how to canoe polo? Join in the canoe polo tryouts at Pandan Reservoir by XSNA. Children must be above 1.1 m and be at least 6 years of age to participate. Choose single sessions or the double training sessions at Paddle Lodge, Pandan Reservoir.
Sign up here.
---
Experience the Singapore Symphony Children's Choir
Want to experience being part of a children's choir? Here's your chance to nurture your child's vocal brilliance. Discover a day in the life of an SSCC chorister through a full day of music-making, learning rhythm, solfeggio and choral techniques. Workshop participants conclude their experience with an early evening concert at Victoria Concert Hall.
Details are here.
---
Camp Gungho Sentosa "Adventures Ahoy!"
Get some fun outdoors in Sentosa. Camp Gungho's Adventures Ahoy! Camp will be recruiting pirates, 6 to 12 year olds, to explore treasure on sandy beaches, craft a team flag to games like tug-of-war. The 3 day camp includes a trip to Adventure Cove waterpark.
Check out the details here.
---
Nature Explorer's September Camp
Looking for a forest school programme? Nature Explorers School has their camp at Mount Faber and Labrador. The focus is definitely on the outdoors – for the children's holistic development and overall well-being. The camp is guaranteed to be adventure-filled!
Join the adventure here.