The Republic of Singapore Navy turns 50 this year. To mark this special occasion, the Republic of Singapore Navy is holding RSN50@Vivo from 9 to 12 November 2017 at VivoCity.
Over the four days of RSN50@Vivo, visitors will be able to get up close to the hi-tech and specialised equipment used by the navy, interact with the men and women who make Singapore's navy a formidable force and learn about the RSN's history.
Here are some things that you can look forward to at RSN50@Vivo this weekend.
1. Exhibits
The Republic of Singapore Navy has a proud history that stretches back to 1967. Through information panels and text, visitors will be able to learn about significant events and milestones in the Navy's history.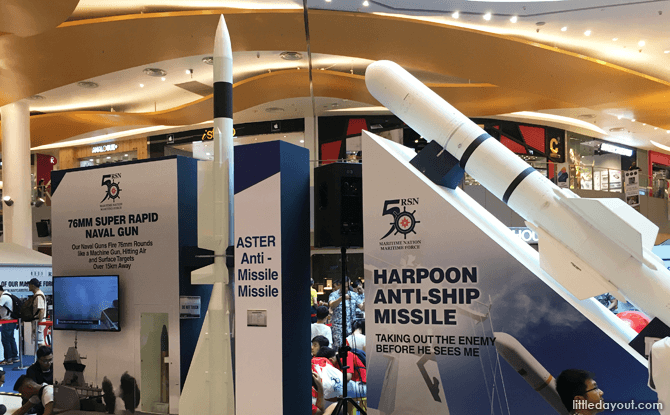 There will also be the opportunity to view the Navy's latest equipment and weaponry.
2. Naval Simulators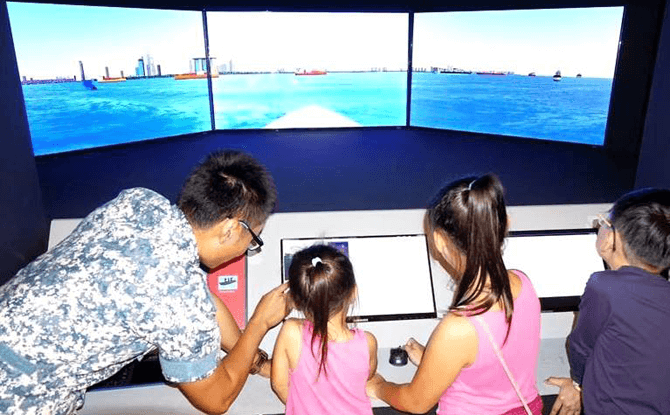 Experience the thrill of being part of the crew of a warship fending off a small boat threat. Or, sign up to be part of a submarine crew undertaking an attack mission. At simulators located at RSN50@Vivo, you will be able to experience what it is like to be out sailing about the busy waters surrounding Singapore.
3. Performances
The elite naval divers will be demonstrating their prowess, strength and endurance during RSN50@Vivo. Watch them carry out Boat PT at performances scheduled at 12 pm and 5 pm, 9 to 12 November. Other performances lined up include precision drill by cadets from the National Cadet Corps (Sea).
4. Photo Booth
The Photo Booth is a highly popular stop for young children. Dress up in naval uniform and snap a photo to bring home as a memento.
5. Sunset Ceremony
Visit RSN50@Vivo as the sun is going down to watch a sunset ceremonial naval tradition. Watch as sailors salute the lowering of the naval ensign, signifying the end of the day on board a ship. The ceremony will place at 7 pm on board the RSS Intrepid, docked along the VivoCity Promenade. The ceremony can be viewed from the VivoCity rooftop.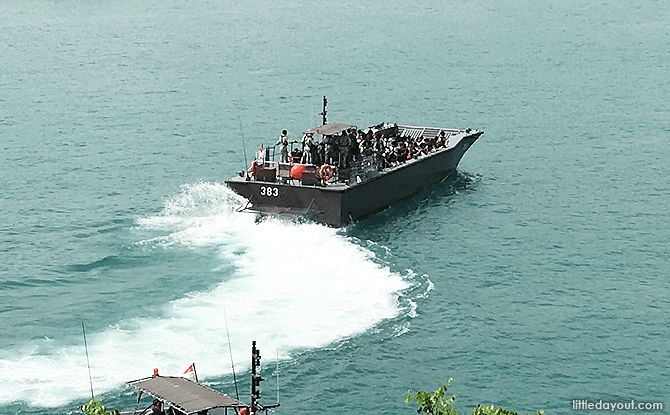 In addition to the above activities, there will be tours of the Formidable-class frigate, RSS Intrepid and Fast Craft Utility (FCU) rides. However, tickets for the ship tour and FCU rides were allocated earlier by balloting and balloting has since closed. If you would like to try your luck during the event days, there will be onsite balloting at the event's ticketing and information booth.
Republic of Singapore Navy's RSN50@Vivo
Date: 9 to 12 November 2017
Time: 10 am to 10 pm
Location: VivoCity and VivoCity Promenade
Website