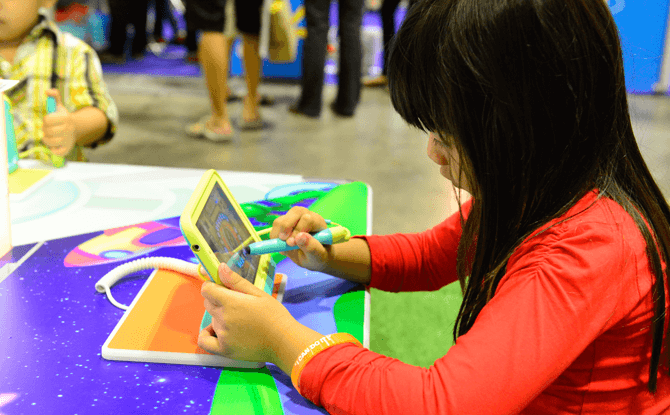 The June school holidays are fast approaching and every parent has the same question on their mind: How will I occupy my children's time for an entire month? If you are looking at banishing boredom, a visit to The Kidz Academy 2017, taking place from 9 to 11 June 2017, is in order.
As the longest-running kids' education fair in Singapore, The Kidz Academy offers fun family-friendly activities and showcases education, health and child development exhibitors. To top things off, this year, The Kidz Academy 2017 has a special, first-ever local twist.
With back-to-school games, an inflatable play zone, free trial classes, daily lucky draws and more, the 3-day exhibition promises unending entertainment. To make the most of this year's fair, here are our top tips for a visit to The Kidz Academy 2017:
1. RSVP Early to Get a Goodie Bag
The Kidz Academy has goodie bags worth up to $50 each for 1,500 lucky visitors. Offered on a first-come-first-serve basis, register online ahead of time to be one of the visitors to receive a goodie bag or be one of the first 200 visitors to line up at the door.
2. Meet Your Favourite Rescue Team
Poli and Amber from the popular cartoon series Robocar Poli will be at The Kidz Academy 2017 for three days of performances and to meet fans. Online registrations for the exclusive Meet & Greet sessions will be announced soon on their Facebook page.
3. Step Back Into the Past at The Kidz Academy Storyland
New at The Kidz Academy 2017 is The Kidz Academy Storyland. Watch as live theatrical acts transport you back to the past as they perform enchanting Singapore tales such as The Legend of Bukit Merah, The Legend of Badang and History of Sang Nila Utama. Click here to register for slots on Friday, Saturday and Sunday. 
4. Draw & Colour to Win
For the first time ever, The Kidz Academy will be hosting a colouring and art contest based on the theme of Singapore's folklores and legends. Open to children from ages 5 to 12 years old, this contest has attractive prizes worth more than $2,400 in total to be won.
5. The Young Singapura Girl Contest
Not your average beauty pageant, the Young Singapura Girl Contest will crown the most creative display of the young Singapore girl in their best ethnic wear. Open to children from ages 5 to 12, the most creative participants will walk away with prizes that include Universal Studios Singapore admission tickets and retail vouchers.
6. Enroll in Free Trial Classes
Various educational and enrichment providers will offer free trial classes from 10am to 8pm daily. The programmes are tailored for ages 2 to 12 years old, encompassing English, Math, Science, technology, arts and more. Register now for these free trial classes taking place on Friday, Saturday and Sunday.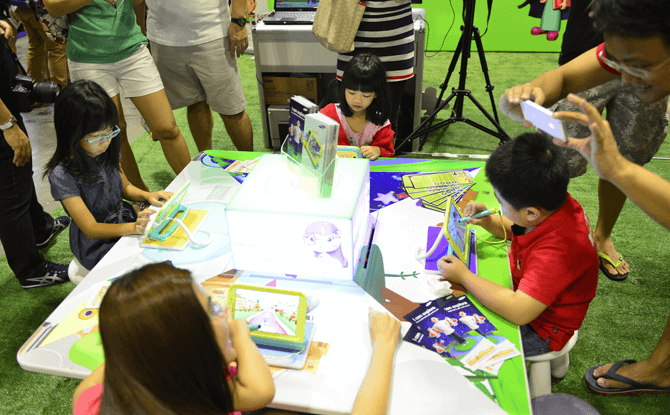 7. Stand a Chance at Winning Prizes Worth More Than $14,000
With every receipt of purchase, you'll get to stand a chance in a lucky draw held at 2.30 pm and 7.30 pm daily. More than $14,000 worth of prizes stand to be won, including a grand prize of a 2D1N stay in a One-Bedroom Villa at the super luxurious Amara Sanctuary Resort Sentosa.
8. Complete the Kidz Academy Play Pass to Get a Prize
The Kidz Academy Play Pass is an interactive Amazing Race-type of game for children of all ages. Children have to complete fun activities at different pit stops held at various booths at The Kidz Academy 2017. Complete the Play Pass and you get to play one to a round of Tikam-Tikam with exclusive prizes up for grabs.
9. Grab Free Bites at The Kidz Academy Village
Head over to the Kidz Academy Village to enjoy complimentary refreshments and health supplements provided by family-favourite food partners such as Loacker. Snacks are available for children of all ages at varying times throughout the day. The yummy grub is available on a first-come-first-served basis so be sure to get there early before all the treats are gone!
10. Listen Up! at The Finals of Speak Up! Kids Public Speaking Competition
On 9 and 11 June, treat your ears to delightful speeches and witness the finals of Speak Up! Kids Public Speaking Competition. This exciting competition is a joint collaboration between The Kidz Academy and Speech Academy Asia. It shows off the talents of students from various primary schools in Singapore. Who knows? One of the competitors may just be the next Darren Tay (Singaporean lawyer and the 2016 World Champion of Public Speaking at Toastmasters International).
11. Bounce Away at a Free-to-play Inflatable Zone
Kids can bounce to their heart's content on three inflatables at a free-to-play inflatable zone. The attractions include the Ninja Run, Discovery Box and Ultimate Rebound!
THE KIDZ ACADEMY 2017
When: Friday to Sunday, 9 to 11 June 2017. 10 am to 9 pm on 9 & 10 June, 10 am to 8 pm on 11 June
Venue: Suntec Singapore, Halls 404 to 406
Ages: Ideal for children 2 to 12 years old and their families
Official Website: thekidzacademy.com.sg/