You may not think of water as a particularly fragrant thing. In fact, you probably don't think of it as having a smell at all. Well, if we're talking about tap or drinking water then, yeah, that would be true.
But take a deep breath during a tropical downpour or at the beach and you'll find that there are actually many different facets to the scent of water. Think of the clean, earthy aroma of rain; the salty muskiness of the ocean; or the crisp, green scent of freshwater streams.
So with World Water Day coming round the corner on 22 March, let us draw your nose towards some wonderfully evocative aquatic perfumes inspired by water in all its glorious forms.
---
Water Inspired Fragrances
WOMEN'S
Hermes Un Jardin Apres La Mousson, $211
---
-- Story continues below --
This paints an olfactory picture of monsoon rains in India that fall in the wake of scorching heat. Ginger, cardamom and coriander combine with vetiver to form a fresh, spicy scent with an earthy-wet streak.
Buy
---
Giorgio Armani Acqua Di Gioia, $119
Its name means 'water of joy' and it captures the blissfulness of being on Pantelleria, a serene Italian island set in the Mediterranean Sea. Fresh and sweet, it opens with zesty lemon and develops to a floral heart of jasmine and peony. Cedarwood and labdanum create a warm, lingering trail.
Buy
---
Kenzo L'Eau Kenzo Pour Femme, $72-$127
Channeling the lively energy and invigorating kick of ocean waves, this aquatic floral creation is packed with cool and fruity-floral notes including frosted mint, lotus flower, peach and white musks.
Buy
---
Jo Malone Wood Sage & Sea Salt, $112-$221
Be transported to the windswept coast of England with its rugged, mineral-scented cliffs, driftwood and wet, salty air. A natural yet sophisticated scent, it mixes the animalic note of ambrette seeds with the freshness of sea salt and woody, aromatic sage.
Buy
---
Salvatore Ferragamo Oceani Di Seta, $136-$190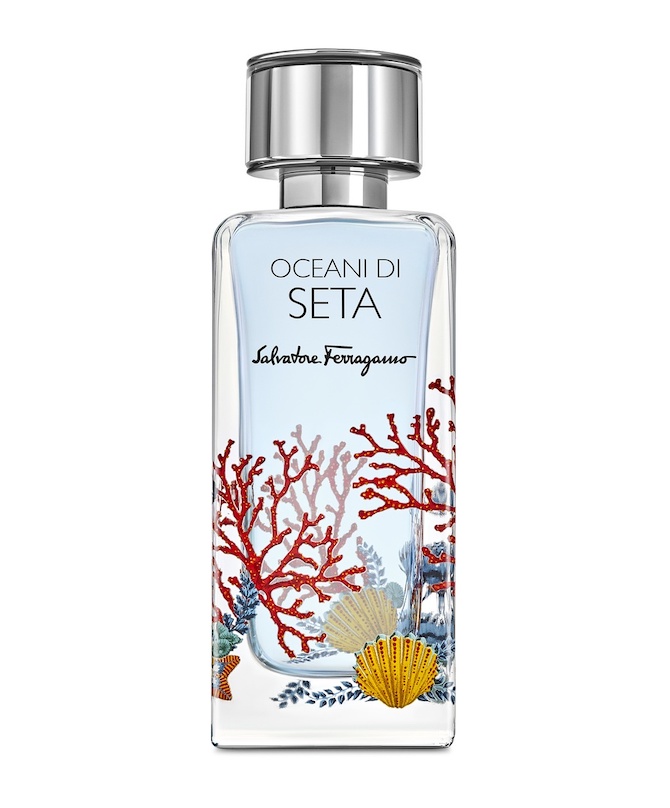 Refreshing and alluring like the sea, this oceanic floral opens with a sea salt accord and blooms into a soft, powdery bouquet of magnolia and heliotrope.
Buy
---
Clean Reserve Rain (Reserve Blend), $120
This bottles the pure, fresh scent of a rainforest after a tropical storm. A watery-musky fragrance, it starts out mossy and aquatic, then dries down to a sweet, heady mix of white florals.
Buy
---
MEN'S
Bvlgari AQVA Pour Homme Marine, $119
Crisp and aromatic, this is a citrusy marine fragrance that's easy on the nose and uplifting for your mood. After the initial burst of grapefruit and mandarin, its salty-herbaceous heart of seaweed and rosemary comes to the fore. Cedar and amber lend it gentle warmth.
Buy
---
Maison Margiela Replica Sailing Day, $185
One that puts you right in the nautical mood. Aldehydes give the top mix of sea notes and coriander a cool, airy quality, before the fragrance settles to a subtly masculine, musky base of seaweed, cedar and ambergris.
Buy
---
Davidoff Cool Water, $115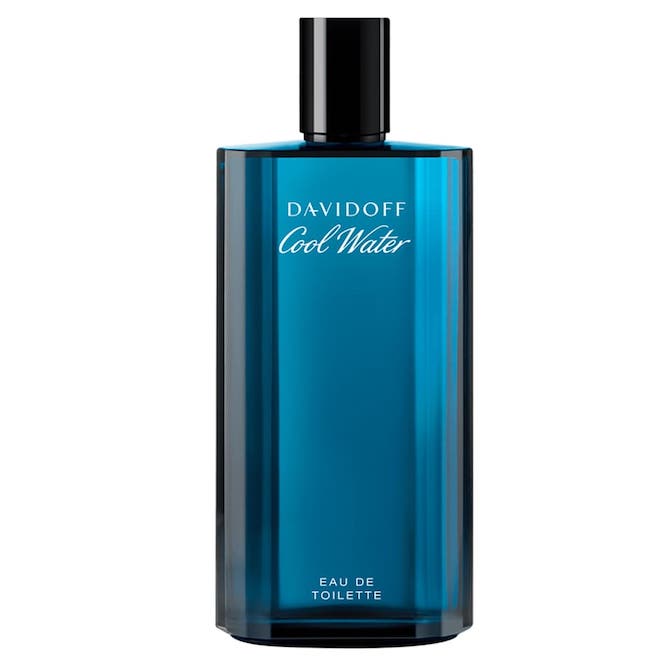 Among the most classic and well-loved aquatic fragrances for men. Evoking the freshness of the ocean, this has an aromatic top of lavender and mint, a sexy heart of oakmoss, geranium and sandalwood, and finally a warm base of amber and musk.
Buy
---
Creed Silver Mountain Water, $320
This is the stuff of sparkling streams through snow-capped Swiss Alps. A perennial crowd favourite, it's sharp and bracing like mountain air, thanks to notes of bergamot, mandarin and green tea. Sandalwood and galbanum provides an forest-green finish.
Buy