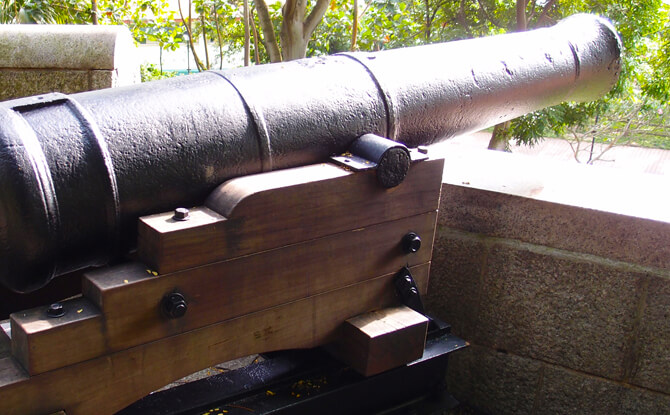 Today, Singapore's Fort Canning Park is a quiet city park. However, it was not always this way. In fact, Fort Canning Park has a long history that stretches back to the days of the kings of Singapore. With such a long past, should not come as a surprise that the hill has its share of secrets. Here are some interesting facts about Fort Canning Park.
Interesting Facts About Fort Canning Park You Probably Didn't Know About
1. The Park's "Birthday" is 1 November
On 1 November 1981, it was officially named Fort Canning Park with the planting of a tree by the late Mr Lee Kuan Yew.
2. Fort Canning Park Had An Open Air Roller Skating Rink.
It was located near the Fort Gate in an area that is now a grassy patch at the top of Fort Canning Park.
3. Fort Canning Centre Used to Resonate with Grunts and Stamping Feet.
Before Fort Canning Centre became a events venue, then shortly Singapore Pinacothèque de Paris, it used to have squash courts located in the centre during the 1970s. Before that, it was used by the British military.
---
-- Story continues below --
4. The Hill Used to Scare the People of Singapore
When Singapore's first Resident, William Farquhar, wanted to go up Fort Canning Hill or Bukit Larangan as it was known then, the locals were too frightened to ascend the hill because it is said to be the resting place the kings of Temasek. Farquhar had to resort to bringing men from Melaka up the hill with him.
5. Fort Canning Park's Spice Garden Has Something Kids Love
If your kids love chocolate, Fort Canning Park is where you bring them to admire a cocoa tree found at the Park's Spice Garden.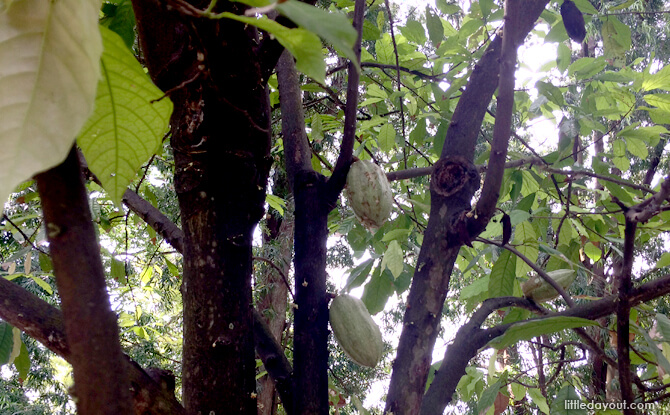 6. Check Out the Chickens
Fort Canning Park has a some resident roosters. See if you can spot the fowl running around the Spice Garden.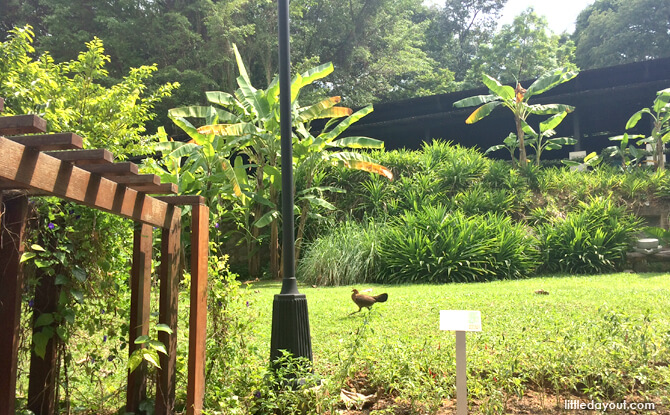 7. A Spring of Water Ran Down the West Side of Fort Canning Hill
This was purportedly where the wife and consorts of the ancient kings of Singapura bathed. The spring supplied fresh drinking water to ships visiting Singapore until 1830. Nowadays, the main body of water found on Fort Canning Park is the Fort Canning Service Reservoir at the top of the hill.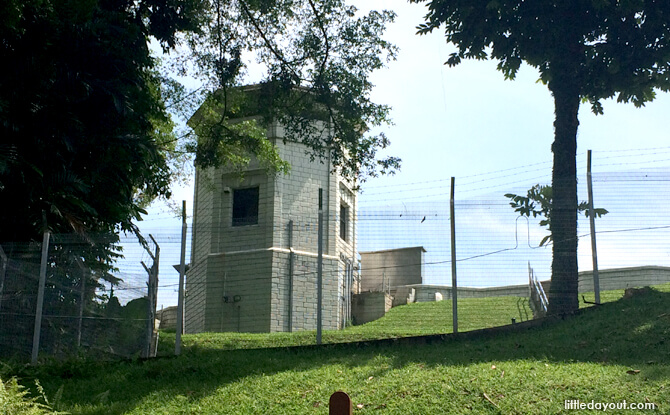 8. Fort Canning Green was Singapore's first Christian cemetery.
It was in use from 1822 to 1865. Nowadays, the former graveyard is a popular spot for events and concerts. Artists who have performed there include Paul Simon, Korn and Bananarama.
9. NParks Conducts Tours Around Fort Canning
Popular tours include Connecting with Nature: Trees of the Fort and Heritage on the Hill. Visit their website for upcoming tours.
10. Fort Canning Hill is home to 11 mature trees
These are protected under NPark's Heritage Tree Scheme.
11. An Aquarium Once Sat at the Foot of Fort Canning Hill
The Van Kleef Aquarium opened in 1955 and used to face River Valley Road. When it opened, it was a fully air-conditioned building with fresh and salt water habitats. It was Singapore's major aquarium until 1991 when Underwater World Sentosa opened. This led to the closure of the Van Kleef Aquarium in 1991 and the building was demolished in 1996.
12. Singapore's Major Performing Arts Centre Existed Here
The Van Kleef Aquarium is not the only landmark that has disappeared from Fort Canning Hill. The National Theatre was opened on 8 August 1963 and was Singapore's National performing art venue. While today's Esplanade is reminiscent of a durian, the National Theatre was built with the design of five stars and a crescent moon. Sadly, it was demolished in 1986 after it was deemed structurally unsound, compounded by its close proximity to the Central Expressway tunnel that was being proposed.