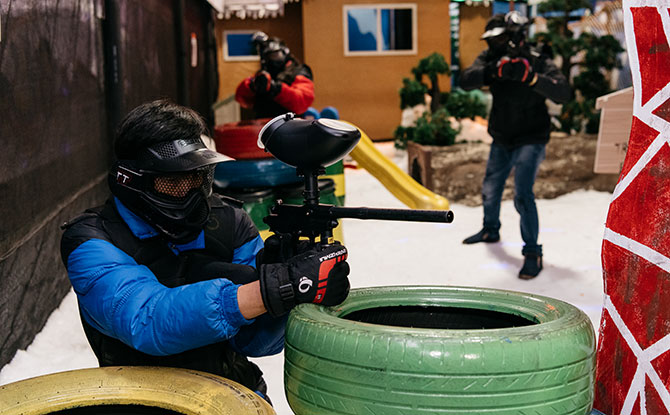 Not content with aiding and abetting snowball fights, Snow City has introduced a new experience for those 14 years old and above – a Winter Shooting Arena.
Strap on protective gear and battle it out in ice cold, snowy conditions or put your marksmanship skills to the test at a shooting gallery.
Winter Shooting Arena is part of Snow City's drive to attract youth to the attraction. It will also be offered as a corporate team building activity.
---
Target Shooting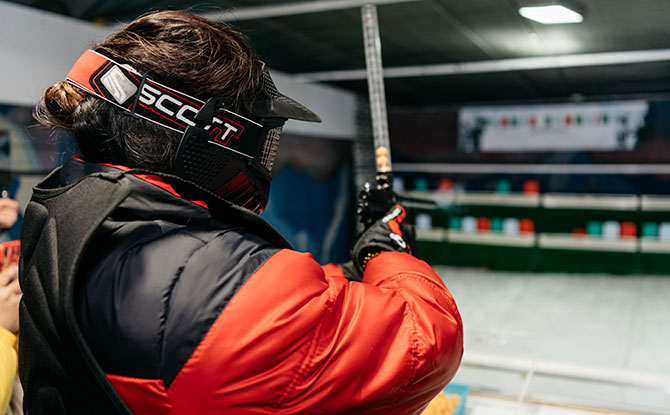 One of the activities that players can do at Snow City's Winter Shooting Area is Target Shooting.
This is a challenge to knock down 12 targets that are positioned downrange from the firing position.
---
Close Quarter Battle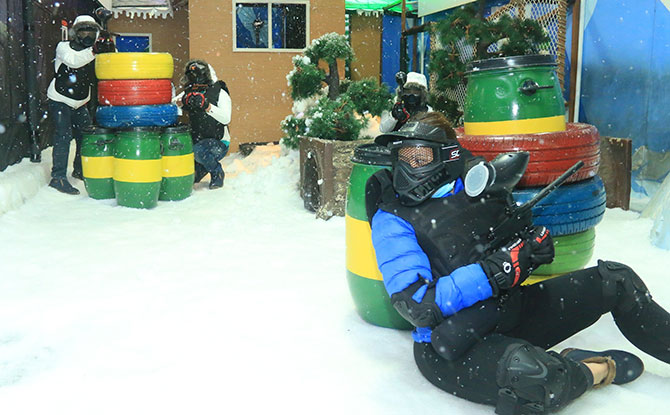 For a full-on firefight, form up in teams of between two to five players and duke it out in the wintery conditions of Snow City. For the Close Quarter Battle, not only do teams have to take out their opponents but they have to defend their territory as well.
Overseeing the Winter Shooting Arena at Snow City will be a team from United Shooters, professionals with more than 20 years of shooting and coaching experience. Among them is Master Sergeant Kasmijan Kimin, a national shooter with more than 40 years of experience in the Singapore Armed Forces.
For Corporates, the Winter Shooting Arena can be combined with other activities like snow play as a team building programme. You can watch your colleagues slide down the slope at Snow City before shooting them with a gun.
---
Fire Away at Winter Shooting Arena, Snow City
There are different packages available. These include Target Shooting with 60 balls, or Close Quarter Battle with 500 balls (ouch!).
Just a reminder that Winter Shooting Arena is only open to those 14 years old and older. Younger ones will just have to stick with compacting snowballs.