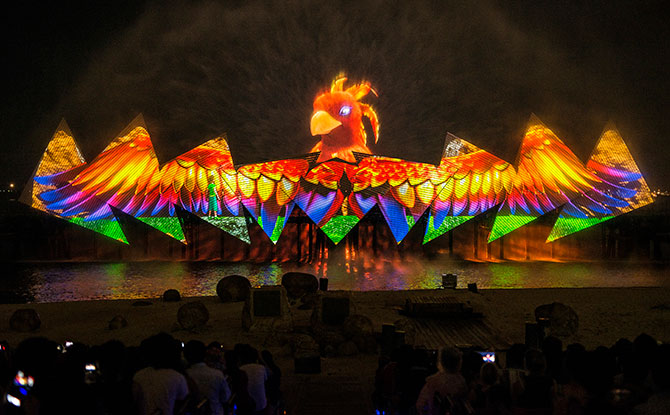 Wings of Time, the night show at Sentosa's Siloso Beach, is set to rise again, reopening on 18 May 2022.
---
Wings of Time Night Show Reopens 18 May 2022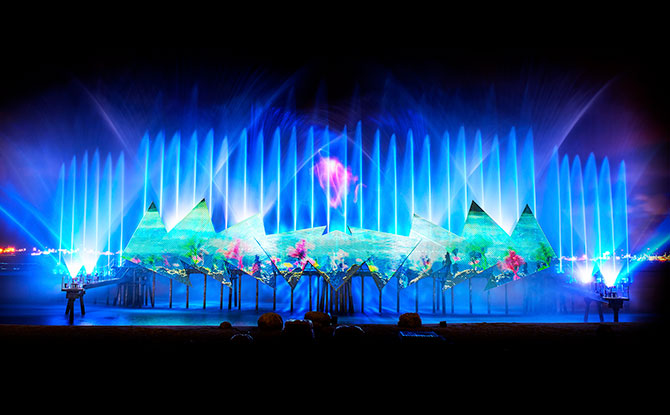 It has been two years since the the last performance of Wings of Time in May 2020.
Shuttered due to the pandemic, the nighttime show, which makes use of water jets and ligths, will return with new enhancements. These include upgraded pyrotechnics courtesy of state-of-the-art Sparkular machines.
---
Wings of Time Schedule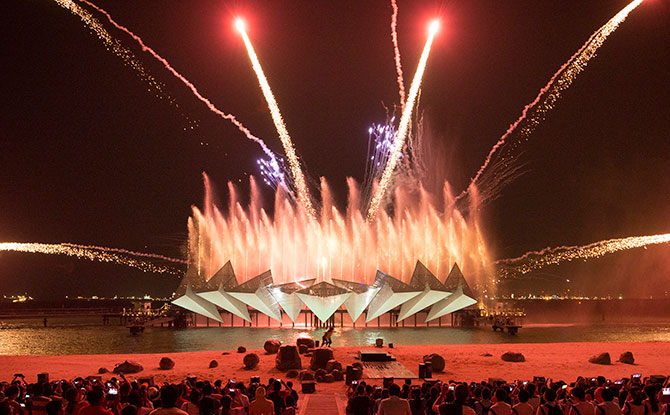 From 18 May to 29 June 2022, Wings of Time shows will take place once a day from Monday to Friday at 7.30 pm, and twice a day on Saturdays, Sundays, Eves of Public Holidays and Public Holidays at 7.30 pm and 8.30 pm.
---
-- Story continues below --
Tickets are priced at $18.
Wings of Time is operated by the Mount Faber Leisure Group, which also operates the SkyHelix Sentosa. Wings of Time is one of the Group's key offerings at the Siloso Beach area. Also in the works is a a new leisure concept known as the Central Beach Bazaar which is planned to open in the fourth quarter of this year. Other new attractions will be announced throughout the year.
---
Local Exclusive
In addition, for a limited time, locals will be able to enjoy a promotion where they will also be able to enjoy a dinner set from Good Old Days Food Court & Western Grill together with the $18 show ticket.
Tickets to Wings of Time can be booked here.