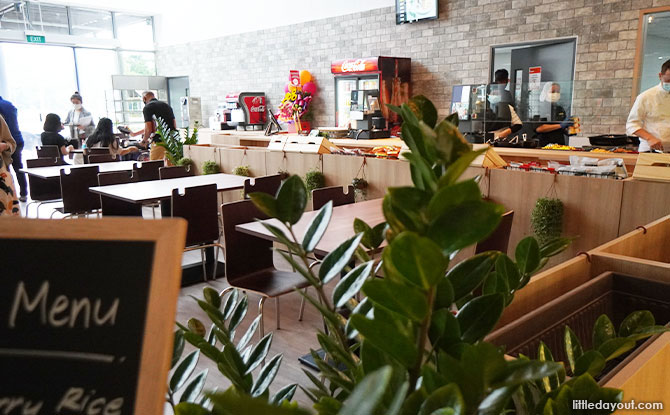 Looking for something or somewhere to eat during your visit to the Singapore Discovery Centre? Wild Thyme Café is the newest eatery at the Singapore Discovery Centre. What used to be a canteen is now revamped into a hip lifestyle hangout café for all to enjoy.
Be it a family meal out, a chill-out session with your buddies or rounds of board games session, Wild Thyme Café is a place for all and features both Western and Asian delights at an affordable price.
---
New Dining Experience
Wild Thyme Café offers 3 different types of ordering systems.
Grab and Go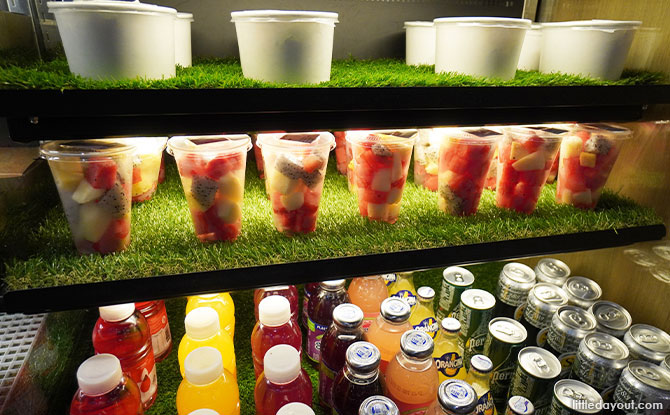 For visitors who are in a rush and need a quick bite, there are food and drinks that are easily accessible for them to take off the shelves and make payment at the self-payment kiosks by the side. The shelves are frequently replenished with bottled and canned drinks, sandwiches and snacks.
Self-Ordering Kiosk
Aiming to provide a seamless convenience to diners, they can choose from a wide array of main dishes, sides and desserts on the screen and make payment at the self-ordering kiosks. Sides and dessert are rotated daily. Visitors can check in each day to see the cake or pastry of the day.
Counter Ordering Queue
If diners still prefer traditional customer service, they can queue a line and be served by the friendly staff, picking out their food and drinks along the line.
---
Celebrity Chef Curated Menu at Wild Thyme Cafe
The brainchild behind the menu is local celebrity chef Charlie Tham who is known for his speciality on Asian and local dishes like the Hainanese Curry Rice, one of the main signature dishes at Wild Thyme Cafe. There are currently 6 main dishes on the menu, with more to come in the future.
Hainanese Curry Rice
Fall in love with Wild Thyme's crispy and succulent chicken panko-crumbed katsu served with homemade Nyonya mixed vegetables and a fried egg.
Beef Casserole with Butter Rice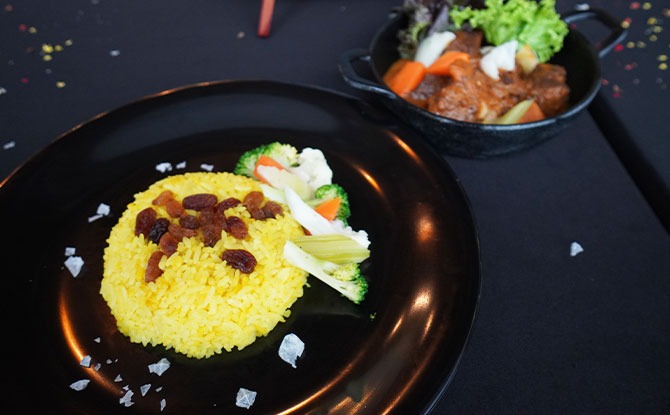 A cosy classic beef stew, filled with carrots and potatoes. Indulge in a slow cooking method that guarantees the beef tenderness, served with fragrant butter rice.
Thai Basil Chicken Rice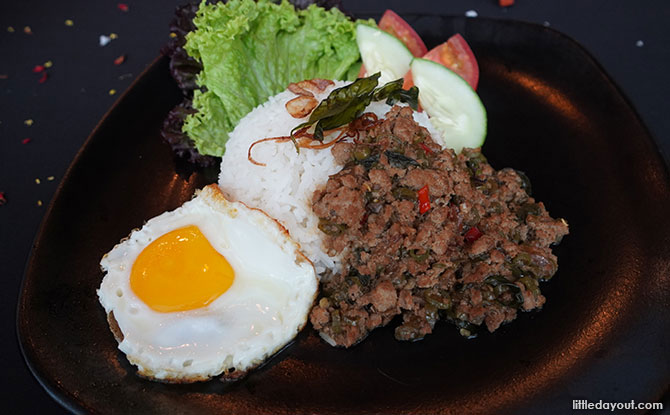 This Thai Basil Chicken is one of the most popular Thai street food dishes. The minced chicken is stir-fried with Thai holy basil, served on top of steaming white rice with a sunny-side-up on the side.
Golden Chicken Cutlet with Fries served with Curry Dip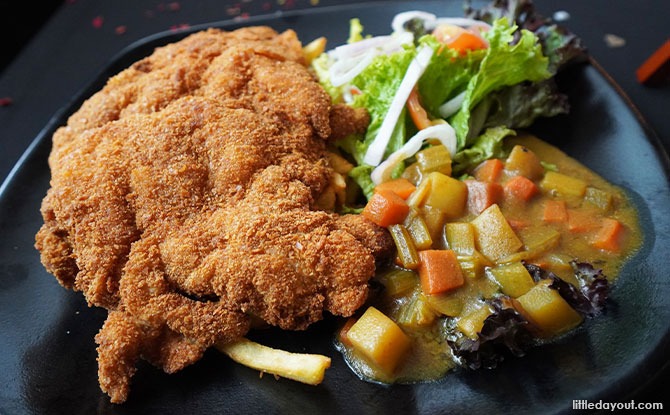 Wild Thyme's golden chicken cutlet is deep-fried till crispy and golden brown, providing a crisp texture. The homemade curry dip is tangy and flavourful, perfect for all sides.
Penang Big Prawn Mee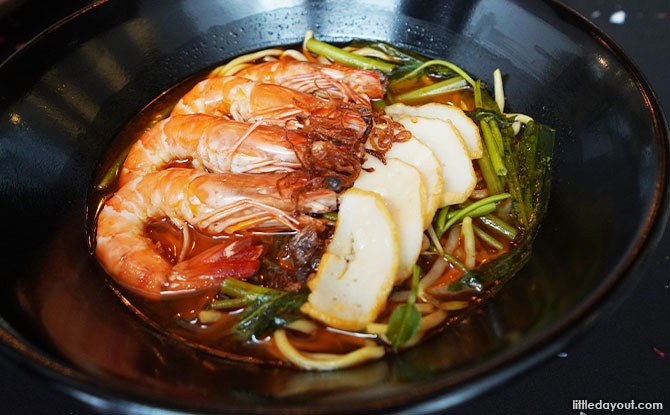 Enjoy the real sweetness from the prawn stock served with juicy prawns, fish cakes, crunchy bean sprouts and crispy fried shallots'.
Pan-Seared Salmon with Basil Cream
The salmon is pan-seared till its skin is crisp while the inside stays moist and tender. The basil cream sauce accentuates every bite of the melt-in-your-mouth salmon. The dish is usually served with Butter Rice or Seasonal Vegetables.
---
The Mind Café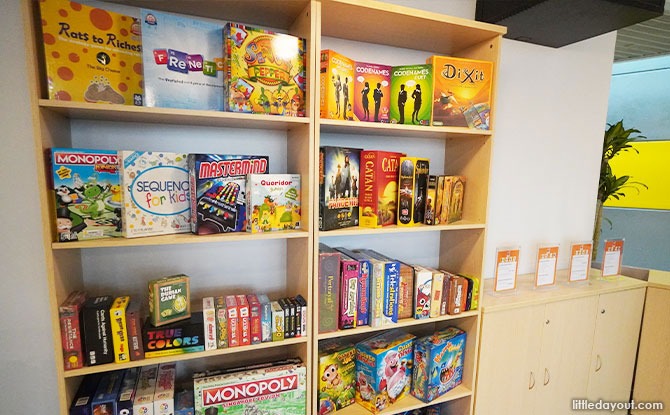 The Singapore Discovery Centre has partnered with The Mind Café to bring in board games offerings for visitors to the centre. With each visit Wild Thyme Café, visitors can enjoy 2 hours of board games at $15 with a free flow snacks such as Mixed Nuts, Murukku, Sweet Popcorn and Potato Chips as well as drinks such as Ice Lemon Tea, Ice Peach Tea, Homemade Barley, Hot Coffee, Hot Tea and Hot Green Tea.
This offer is valid from 2:00 pm to 8:30 pm daily.
Wild Thyme Café operates from10am to 9.30 pm. The last kitchen order at 8.30 pm.