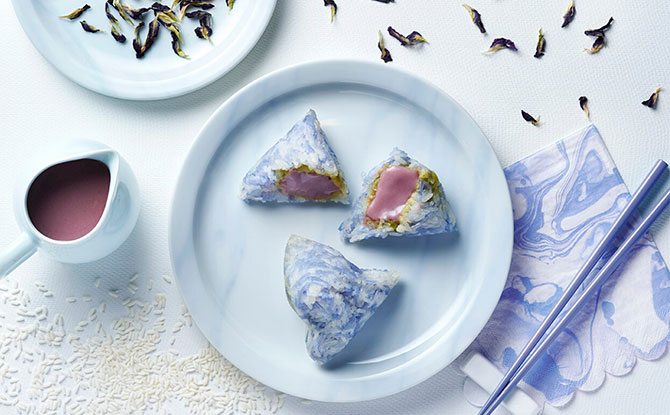 The Dumpling Festival 2020 (Duan Wu Jie) will be celebrated on 25 June this year. The roots of the Dumpling Festival go back a long way. For some, a fond memory might be visiting our grandparents and learning how to wrap these delicious rice dumplings or ba zhang.
If you're looking to order some dumplings to celebrate the Dumpling Festival 2020, here are some places and businesses that you can check out for ba zhang in Singapore. (Throwing dumplings in the river is not advised.)
---
Dumpling Festival 2020: Where to Get Ba Zhang in Singapore.
Crystal Jade
Crystal Jade is a familiar name for Chinese cuisine. You can get rice dumplings as a set or ala carte at their online store. Their "rice dumpling of five" set includes one piece of their Classic Five-Spice Marinated Pork Rice dumplings, two of their vegetarian Eight Treasure Quinoa Rice Dumplings and two of their Spicy Dried Shrimp "Hei Bi Hiam" Rice Dumplings! Do note that they only offer "pick-up" options upon checkout. Order here.
---
Hougang Kueh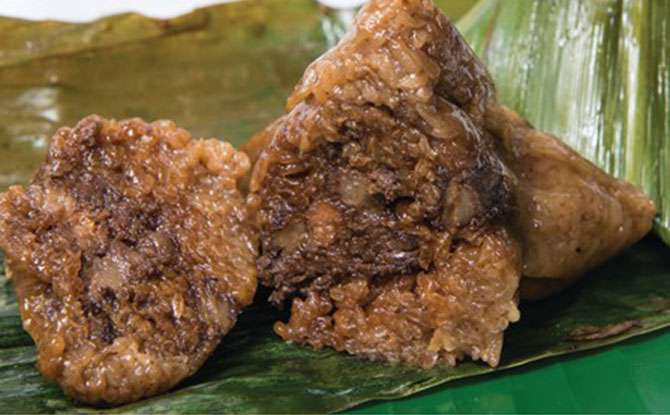 Hougang Kueh has been in business for more than 30 years and they have traditional rice dumplings as well as vegetarian options for the Dumpling Festival 2020. Most of their dumplings are priced for a bundle of 5 or 10. They also sell delicious handmade kuehs and fried carrot cake. They deliver to most areas in Singapore. Website.
---
-- Story continues below --
---
Quik Chef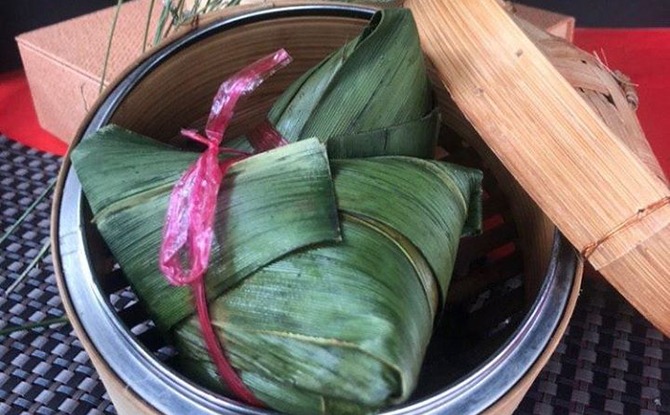 Quik Chef is an online delivery food service that aims to offer affordable food choices. They have been partnering with different restaurants and they are currently selling ba zhang from Tian Fa Dim Sum, who has been producing 100% hand-made dim sum for the past 13 years. Their rice dumplings are going at an affordable price of $2.80 per piece. Website.
---
Park Royal Collection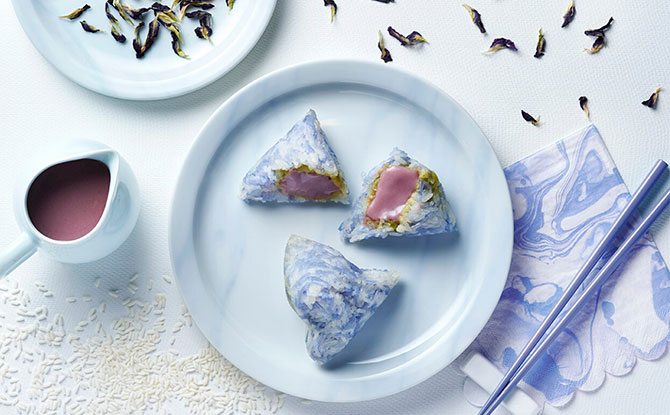 Have you ever seen such beautiful rice dumplings? Park Royal's Hokkaido Sweet Potato "Lava" Rice Dumpling is quite the work of art and they also have two other varieties such as their Premium XO Cantonese Rice Dumpling which is filled with ingredients such as Abalone, Kurobuta Pork Belly, Dried Oyster, and House-made XO Sauce. Website.
---
The St. Regis Singapore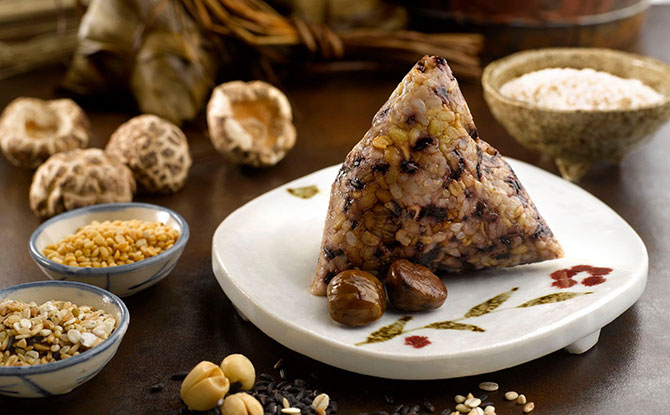 Yan Ting is one of The St. Regis Singapore's fine dining restaurants that serves Cantonese cuisine. It is offering premium dumplings such as their Glutinous Rice Dumpling with Abalone and Golden Dried Scallops, Glutinous Rice Dumpling with Pork Belly and Salted Egg Yolk and vegetarian Black Glutinous Rice Dumpling with Mixed Grains and Black Truffle. Delivery is available to most places islandwide. Website.
---
Lucy & Family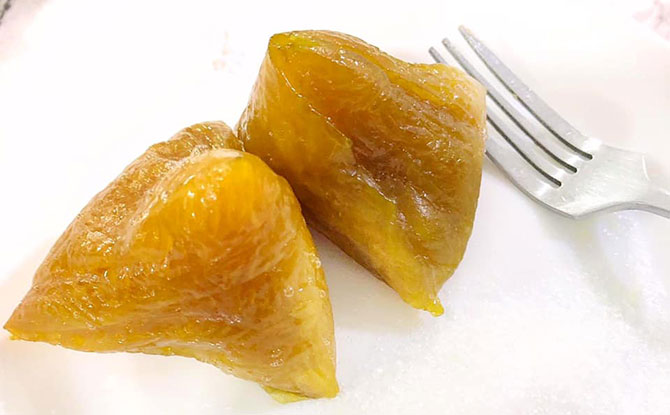 This friendly family business sells curry puffs as well as handmade rice dumplings. Its store is located in Ang Mo Kio and delivery is available to selected locations. Its glossy ba zhangs have been receiving glowing reviews. Drop them a message on Facebook to make an order. Website.
---
Yi Jia Yuen
Yi Jia Yuen sells Nonya kueh & cakes. Their Dragon Boat Festival Menu offers a variety of rice dumplings such as Nonya rice dumplings, kee chang and red bean kee chang. You can pick up pre-ordered rice dumplings at their store in Ubi or fill in the delivery form on their Facebook page.
---
Paradise Dynasty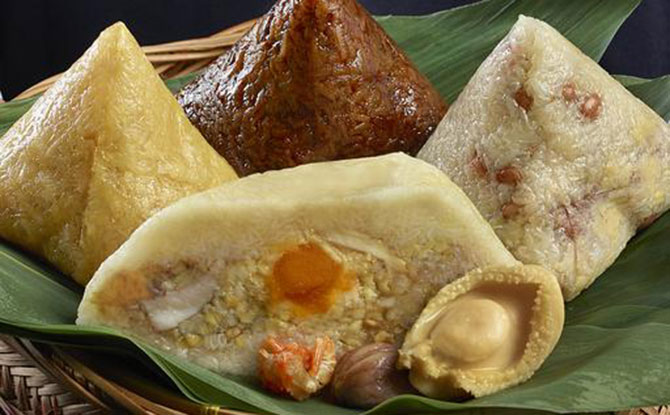 Get some premium rice dumplings from Paradise Dynasty when ordering their dumpling bundle. You will get a premium Abalone Dumpling, Teochew Style Braised Specialties Dumpling, Deluxe Pork Dumpling with Conpoy and Chestnut and a Red Bean Dumpling. Other flavours can be seen on their full menu at this website.
---
Aunty Nonya Dumpling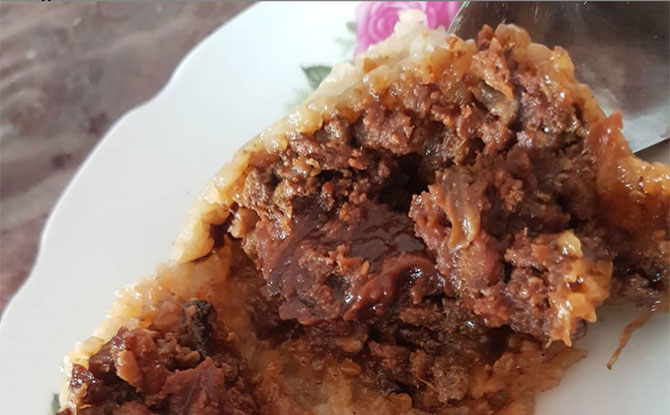 Aunty Nonya Dumpling is a home chef that promises some "legendary Nonya zhang". Her menu is fuss-free and orders are currently on a self-collect basis. Visit her Instagram page and drop her a direct message to make an order.