We're all excited to say goodbye to the topsy-turvy Year of the Mouse and welcome what will hopefully be a more smooth-sailing Year of the Ox. And one great way to mark the fresh start is with some smashing CNY outfits.
After all, even though this year's celebrations may be a little irregular, there's no reason not to have some dress-up fun. Especially when there is all manner of cute, cool and stylish Oriental-style clothing out there for kids and adults, from quirky-print cheongsams to endearing little mandarin-collar dresses and shirts.
Where to Buy Gorgeous CNY Wear & Cheongsams in Singapore
Here, we've curated some of the best labels to check out for spiffy CNY fashion. And yes, some of them offer twinning sets and family get-ups for those who want to go full-on matchy matchy.
---
Known for cheery colours and fun designs like denim qipaos and rompers with mandarin collars, this is a one-stop shop for those buying CNY outfits for the whole family. Mum, dad, bro, sis, toddler, baby – there are options for everyone.
---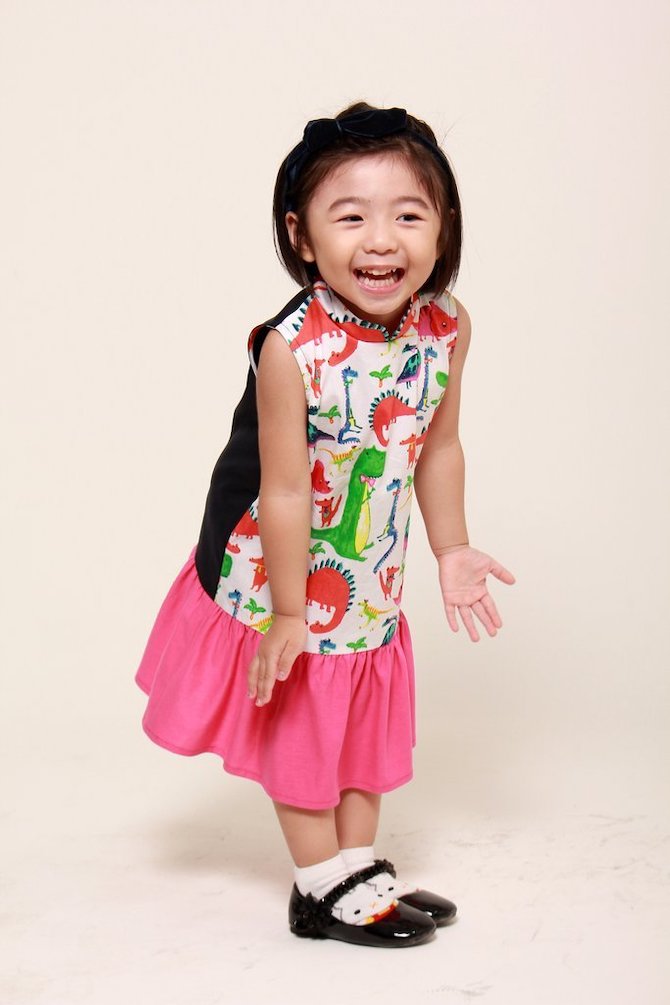 Puts its own spin on the traditional cheongsam by incorporating eye-popping prints, fresh colours and new elements like drop waists and ruffle hems in adult and kids' dresses. All designs are handmade in limited runs, so you can be sure what you have is pretty exclusive.
---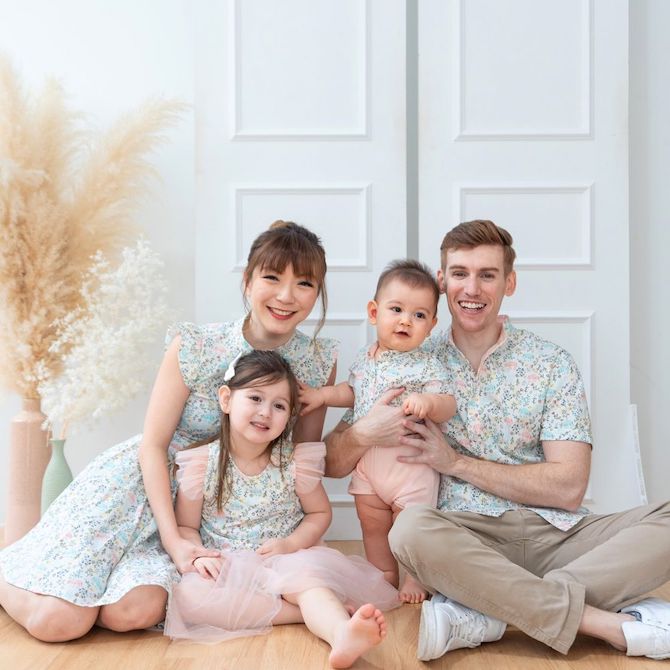 You'll be spoilt for choice at the number of offerings here. Fitted cheongsams for mummies, babydoll and A-line dresses for little girls, rompers, mandarin collar shirts for daddies and boys, even tees and onesies with CNY motifs. Founded by Singaporean couple Robyn Liang and Dylan Ong who have three kids of their own, the clothes are designed to be highly comfortable and lasting.
---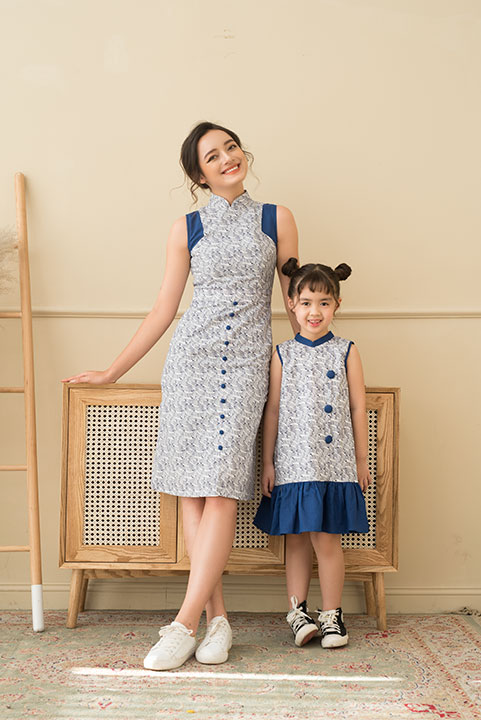 Using carefully selected fabrics sourced from Singapore, the U.S, Japan, Korea and other parts of Asia, Joli Pretty aims to update the cheongsam to suit contemporary tastes. Expect fluted hems and A-line cuts for little girls and trend elements like capelets and split shoulders for mums.
---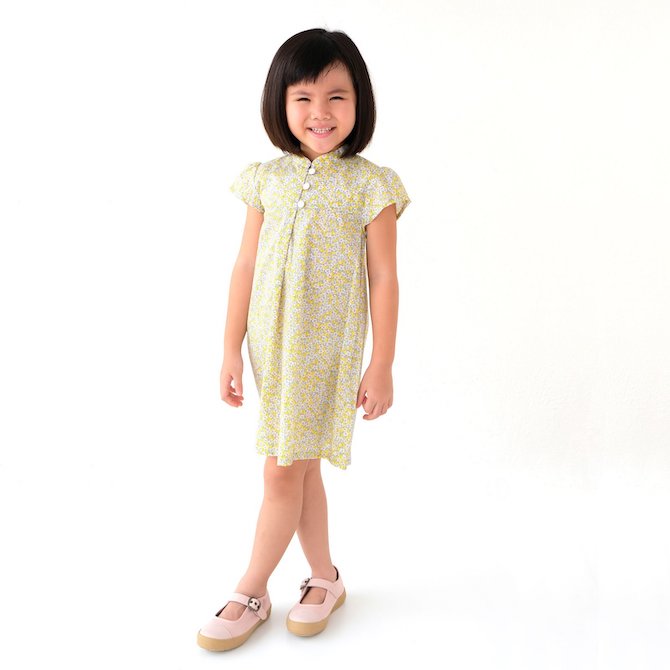 It's a case of East meets West. The organic cotton, fine Japanese linen and heritage Liberty prints that Elizabeth Little is known for are used to create the sweetest little mandarin collar dresses, classic cheongsams and mandarin shirts. The selection isn't huge, but it's all about handcrafted quality and clothes worth cherishing.
---
Talk about being creatively on theme. For this year's CNY collection, the brand has come up with a range of apparel for babies, kids, teens and adults inspired by a children's book and featuring its own set of cute characters like the Fantastic Mr Ox and Lucky Cat. Also, many of the pieces are reversible, so in effect you're getting two items for the price of one.
---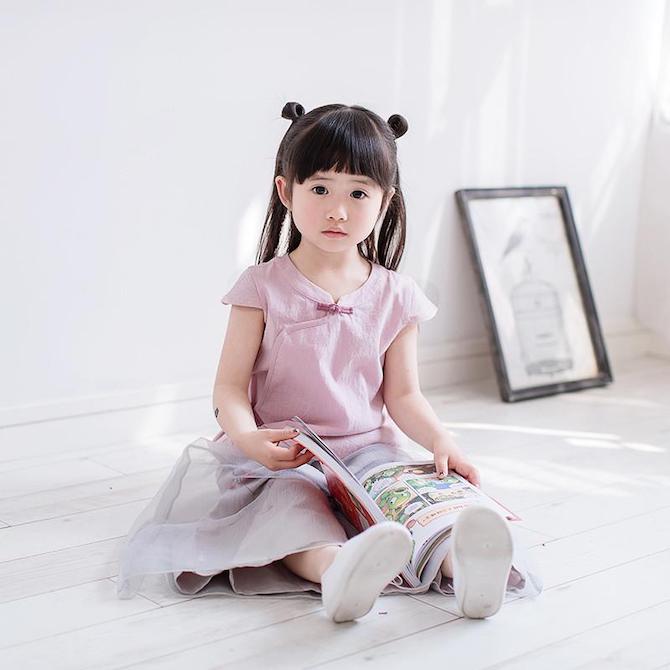 Warning: there are so many options to choose from here, it's going to be real tough making up your mind. Whether you're after cheongsam dresses or tops, traditional Chinese style or Korean-inspired, kungfu sets or twinning sets, the site offers all these and more. The range covers all ages too, from babies to adults.
---
Besides a good range of CNY dressed for mummies, there are also some adorable designs for little girls and boys. Traditional without looking fusty or gaudy.
---
For understated but classy CNY wear for your little ones, be sure to look in here. The colours may not be the loudest, nor the styles the funkiest, but there is a quiet sweetness to the designs that ensure they stay timeless and versatile. You really don't need a traditional festive occasion to wear them.
---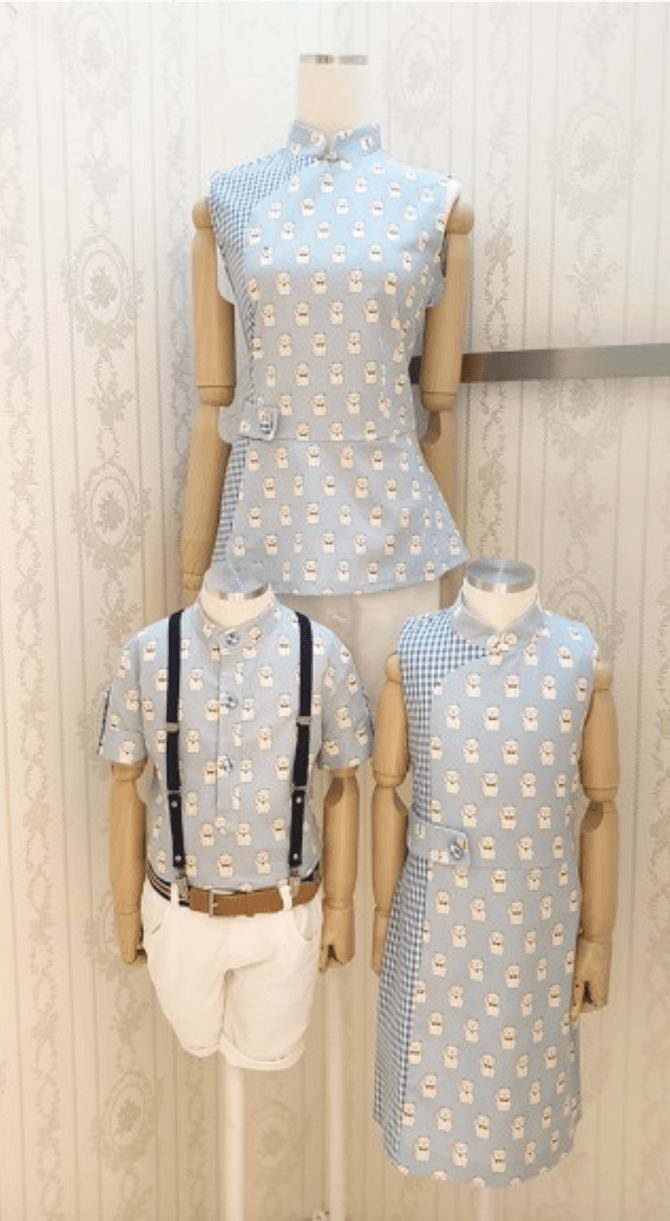 Mummies who want to step out with their mini-me in tow will be stoked at the number of twinning sets available here. They don't stop at mother-daughter combos either – there are also matching outfits for little boys.