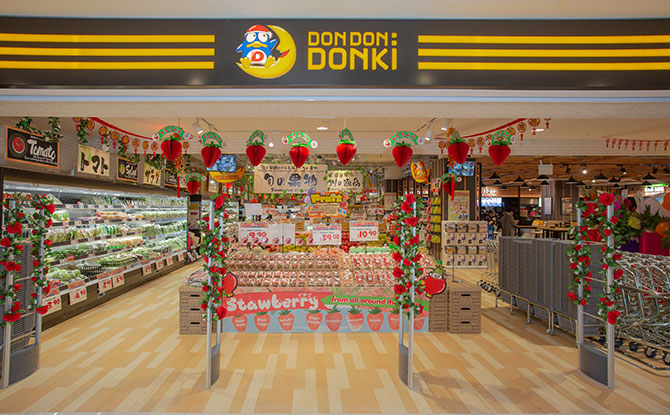 Don Don Donki at City Square Mall, the brand's third store in Singapore and its largest outlet yet, opens on 11 January 2019.
The new store, which occupies 2,415 square metres of retail floor space, will feature a more extensive perishable and delicatessen section, a food court and a bargain section.
---
Inside the New Don Don Donki Outlet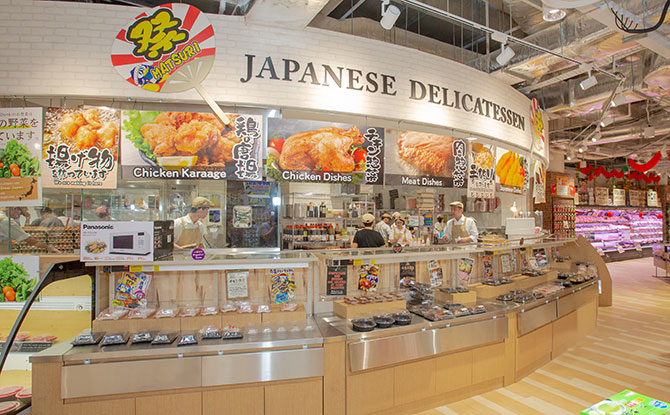 Customers at the Don Don Donki at City Square Mall can look forward to a wider selection of Japanese food including Japanese croquette, Omu-soba and the brand's signature sweet potato.
---
-- Story continues below --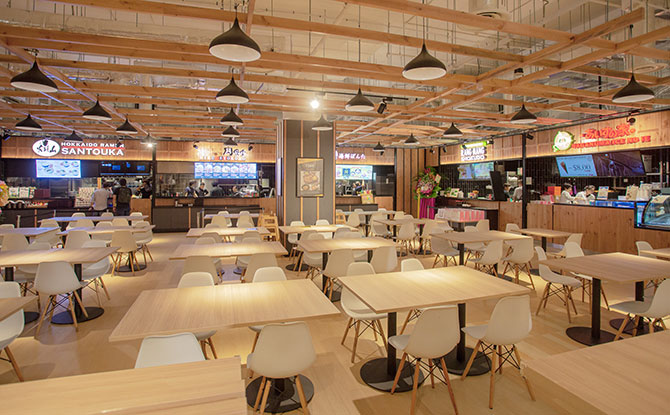 The new food court at Don Don Donki at City Square Mall will house five stores. Among these are Hokkaido Ramen Sentouka and Hokkaido ice cream from Naganum Ice no-ie. Other food court stalls include Yakiniku Heijoen, Bonta Bonta and Rang Mang Shokudo.
The store will also feature a bargain section where customers can shop for items that have been priced starting from $2. The area will be set up to look like the Don Quijote displays in Japan with carton boxes and handwritten price tags.
Hideki Okada, Director, Pan Pacific International Holdings, the holding company for Don Quijote's overseas operations said, "Every Don Don Donki outlet has a distinct store format and offering that is designed to cater to the unique retail behaviour of customers in its location. The expanded food offering in the City Square Mall outlet will cater to the high traffic of families who frequent the mall for shopping and dining options. Regardless of the size and structure of the store, we make it a priority to bring experiential shopping to anyone who walks in."
---
Don Don Donki City Square Mall Opening Hours and Opening Activities
The new Don Don Donki outlet will officially open at 10 am on Friday, 11 January with a Ribbon Cutting Ceremony. Other activities taking place in conjunction with its opening include a Donpen Mascot Appearance on Opening Day and Pikachu Mascot Appearances at 1 pm, 3 pm and 5 pm from 11 to 13 January 2019. There will also be other opening promotions at the store.
The Don Don Donki City Square Mall's operating hours will be from 9 am to Midnight from Monday to Sunday from 12 January 2019 onwards.
---
Don Don Donki at City Square Mall
Where: Basement 2, City Square Mall, 180 Kitchener Road