A new playground has opened up in Perth, Western Australia. The new children's playground, Koolangka Koolangka Waabiny, is located in East Perth at Wellington Square, not far from the Perth Mint. While it may be some time more before we can pay a visit to Perth, it looks amazing and will be a fun place to visit in the city when travel is possible again.
---
Koolangka Koolangka Waabiny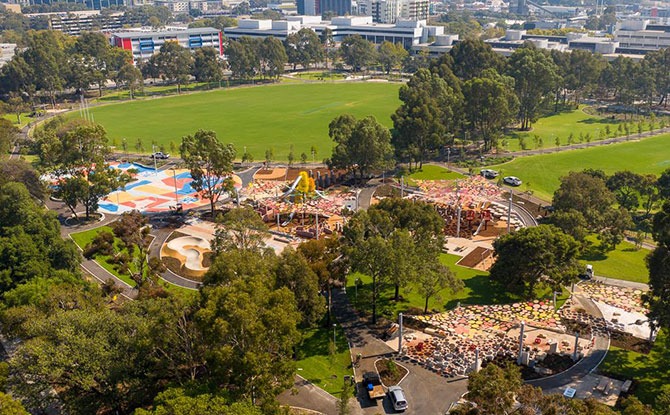 The newly constructed Wellington Square playground took 12 months to complete and had a soft launch on 27 March 2021. The centerpiece of the playground is a 3000 square metre intergenerational playground.
This playground has a dual name in recognition of Wellington Square's significance to many members of the Aboriginal community. It is also called Koolangka Koolangka Waabiny which means Children Children's playground in Whadjuk Nyoongar.
The children's playground, found in the southeast corner of Wellington Square, adopts the theme "Landscape of Play" and is influenced by Aboriginal themes and Western Australian landforms.
---
-- Story continues below --
Play Elements at the Wellington Square Playground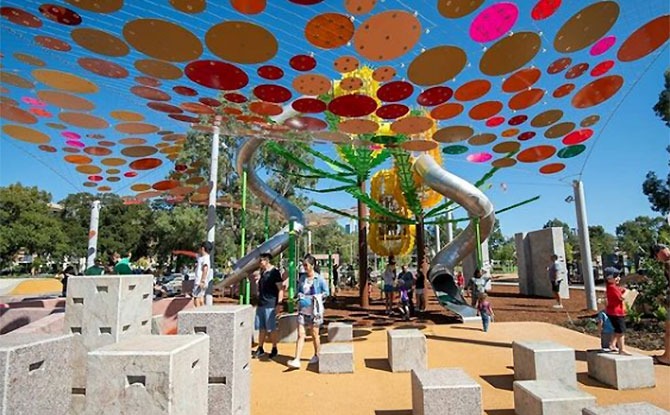 Koolangka Koolangka Waabiny is one of the largest children's playgrounds in Perth. It features a nature play area, yellow climbing towers (which looks like banksias, a native plant), two tube slides, a flying fox and a set of swings.
There is also a water play area with bursts of water out coming from the ground from a waratah-shaped fountain (another native flora).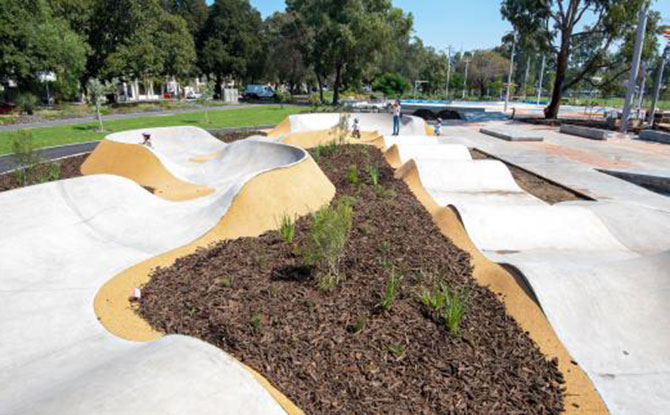 Other amenities in the area include a skate park, a bicycle pump track and basketball courts. There are also barbecue facilities at the park.
The upgrades to Wellington Park cost A$17.5 million.
Western Australia's Premier Mark McGowan said, "The City of Perth has done a great job in reinvigorating Wellington Square, and the new playground, Koolangka Koolangka Waabiny, is sure to be a very popular community facility for locals and tourists alike."
Bookmark this for when travel to Australia and Perth is possible once again.