Step into an "underwater" experience at VibranSEA, S.E.A. Aquarium and see the aquatic world in new light.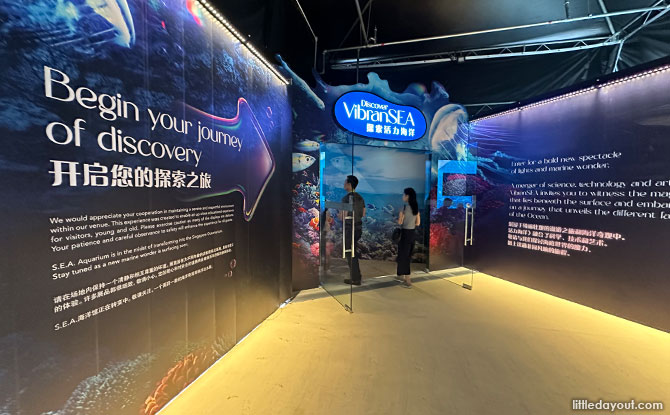 VibranSEA is made up of four distinct zones, intended to take visitors into the ocean's depths and provide new perspectives of marine animals and the aquatic ecosystems they call home.
---
VibranSEA At S.E.A. Aquarium: Exploring the Depths of the Ocean and Its Inhabitants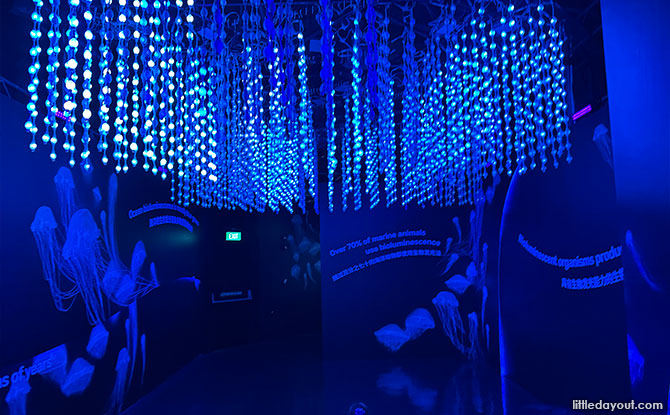 ---
-- Story continues below --
In Zone One, visitors will make their way past educational signboards with details about the different layers of the ocean before arriving at the highlight of this zone, a display of changing colours, drawing attention to the fascinating phenomenon of marine life bioluminescence observed in the depths of the ocean.
Then, in Zone Two, visitors get to take an inside look at the anatomy of marine life.
There are educational displays on X-ray and ultrasound technologies used in veterinary care.
The anatomy of marine life is also laid bare with the use of techniques like clearing and staining that highlight the structure of the marine animals through the use of colour.
Zone Three, Secret Seascapes, is where visitors can step into an underwater kelp forest, complete with models of the animals that call it home.
Interactive panels provide a way for visitors to learn more about this unique eco-system.
Then, learn about the vibrant world of coral reefs and the role that they play.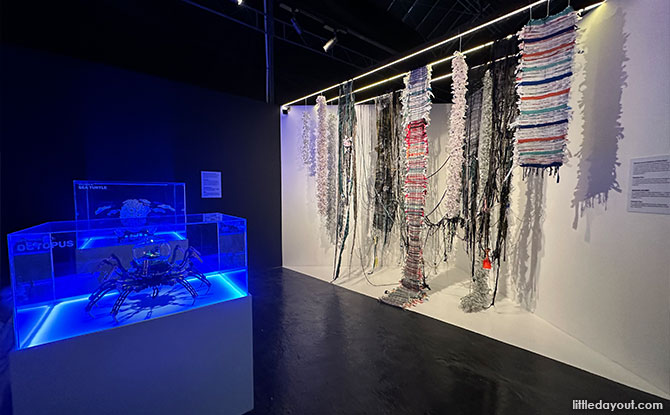 The last zone at VibranSEA provides a platform for artists to showcase their response to the preceding three zones. The installations reflect on the need for environmental conservation and sustainable practices.
VibranSEA at S.E.A. Aquarium opens on 6 September 2023. It is one of two new highlights at the aquarium, the other one being the Aquarist Lab.