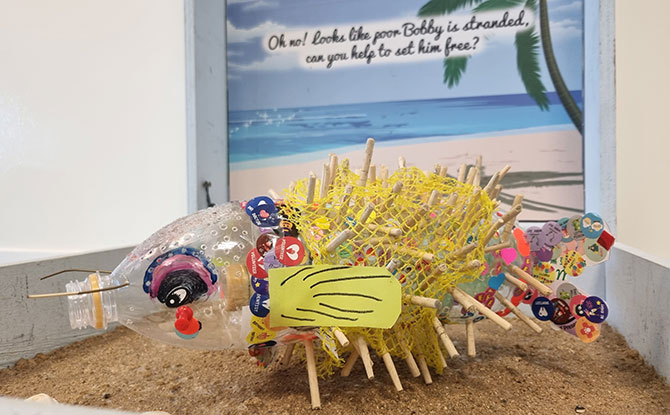 Over 40 submissions of trash turned into art works were received for Trashy Art 2021 with the top prize going to "The Cry of a Lionfish" by Steven Zhao.
---
Trashy Art 2021
Trashy Art 2021 with was the first-ever virtual contest organised by PAssion Wave in support of the Project Blue Wave movement.
"The Cry of a Lionfish", the winning entry, was made from a 1.5-litre bottle interspersed with wooden chopsticks to depict a lionfish. A fishing net, represented by a mesh bag, wrapped around the fish's body to illustrate that it is trapped.
The artwork is intended to be a reminder that trash harms the marine environment.
---
-- Story continues below --
The individual and group submissions were judged by a panel comprising PAssion Wave committee members, partners and advocates from sustainability and conservation groups in Singapore.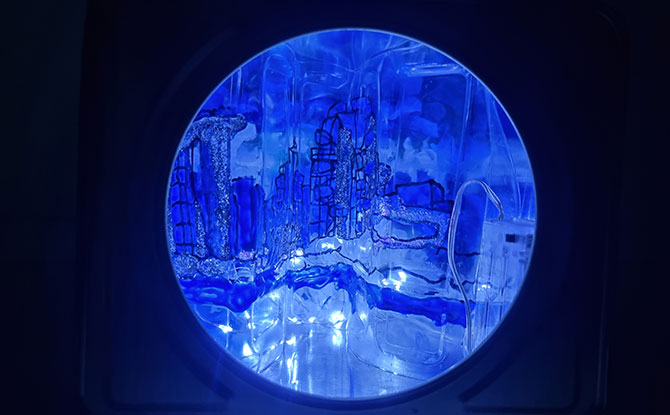 Amongst the art pieces was one by trainees from MINDS IEDC. 'MBS Skyline – "Simplicity"', was inspired by the beautiful skyline reflection on the water surface of the Marina Bay waterbody. It was the only group submission that made it into the top six.
In total, vouchers worth $1,150 were given out to six winning entries with the top winning entry receiving $500 vouchers.
---
Turning Trash into Art
Mr Adrian Chye, Vice Chairman of the PAssion Wave Advisory Committee, added: "Some of the entries are quite thought-provoking, with the community finding ways to turn trash into art from their perspectives using their ingenuity, effort and originality. These submissions bring us hope that communities do care about our environment, and we hope more people can practise reuse, reduce and recycle for a sustainable future."
The six artworks will be displayed at selected PAssion Wave outlets on a rotational basis, starting from PAssion Wave @ Marina Bay from February 2022.